I decided in the interest of safety to spatchcock this big ol' 19 pound turkey. Injected with Creole Butter marinade and sprinkled with coarse pepper. Smoked at about 285 degrees using mostly cherry and a piece or two of hickory.
Injected and ready for the smoker.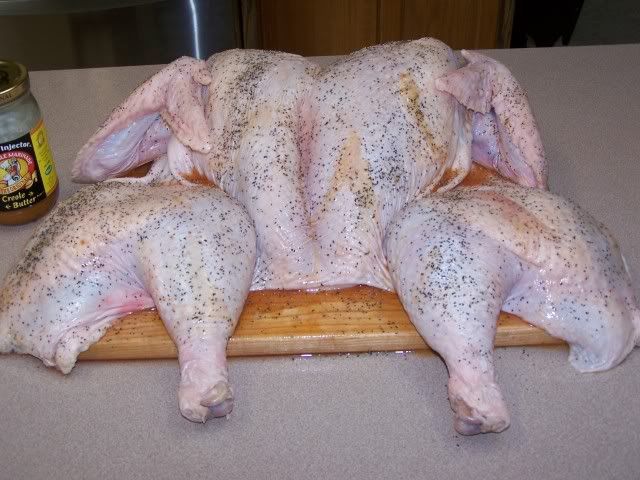 About 3 hours in the smoke.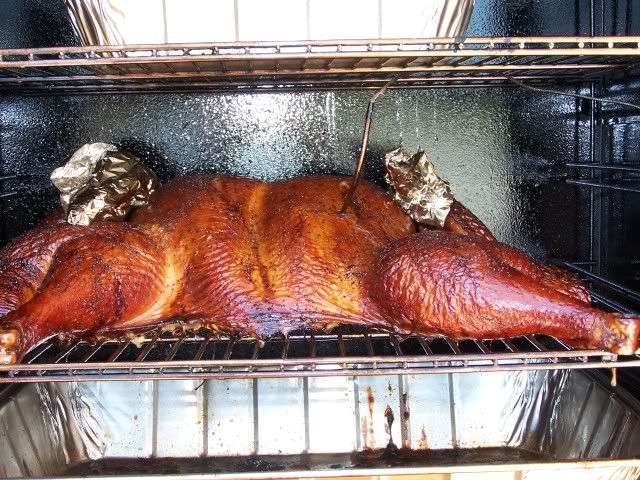 The obligatory pan of Dutch's beans.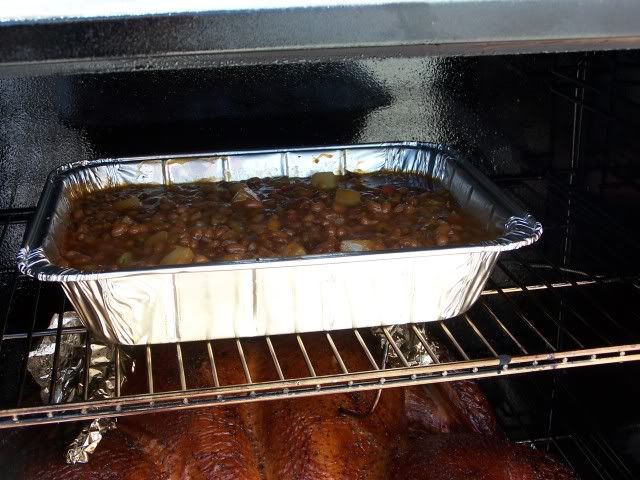 The test cut. Nice and juicy. Smoked to 172 degrees.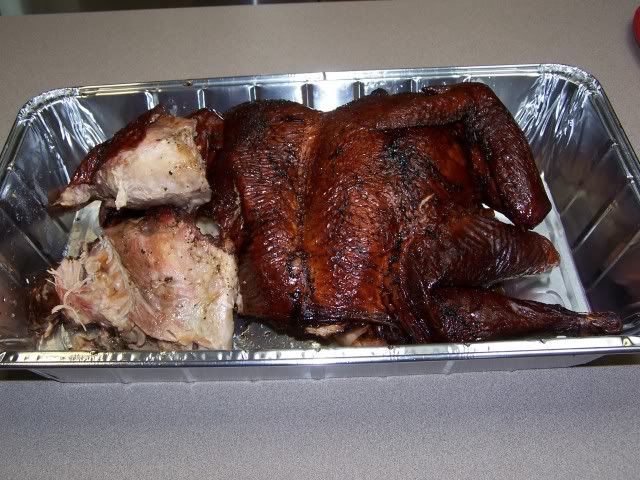 Thanks for checking out my smoked bird.