After seeing the posts on here where rop and PiginIt had made some capicola I had to try it. I mean c'mon, it looked so good and pretty simple so how could I not give it a shot?
First thing I had to do was get my hands on some Morton Tender Quick. Not a hard thing to do, or so you would think. I checked everywhere, called all over, even asked the closest butcher to us but noone carried it. I ended up having to order it from the Morton website.
The day before tracking said it was due to arrive I picked up a couple of boneless shoulders
Once the TQ arrived I mixed up a double batch of brine (2C TQ to 8C water) and placed the pork into it's salty nitrate filled bath for 3 days.
I also attempted to inject them with the brine but my el-cheapo piece of junk injector but the plastic thing broke on me. "No biggie" I thought and so I brined them, but as you will see later this was a mistake and had I known then what I do now I would have gone out and bought another injector. (more on that later)
Days 1, 2 and then 3 in the brine
Out of the brine. I did the fry pan test and I'm glad I did, just a bit salty for me so I soaked it for 2 hours
The larger one I did with some Hungarian paprika, a good dose of crushed red pepper half ground in a coffe grinder and some cayenne, the smaller one was the paprika and a little of the red pepper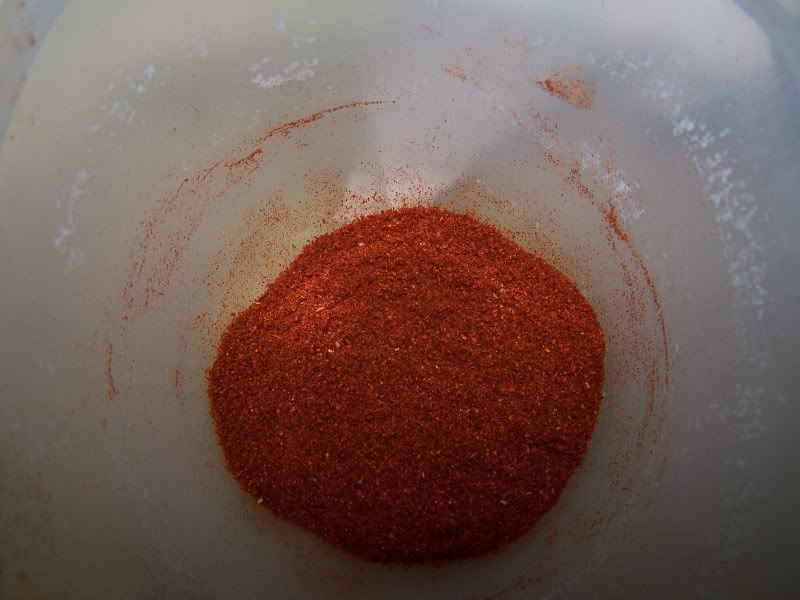 On the heat over hickory and once it hit 155 (went a tad over to 160something) I pulled them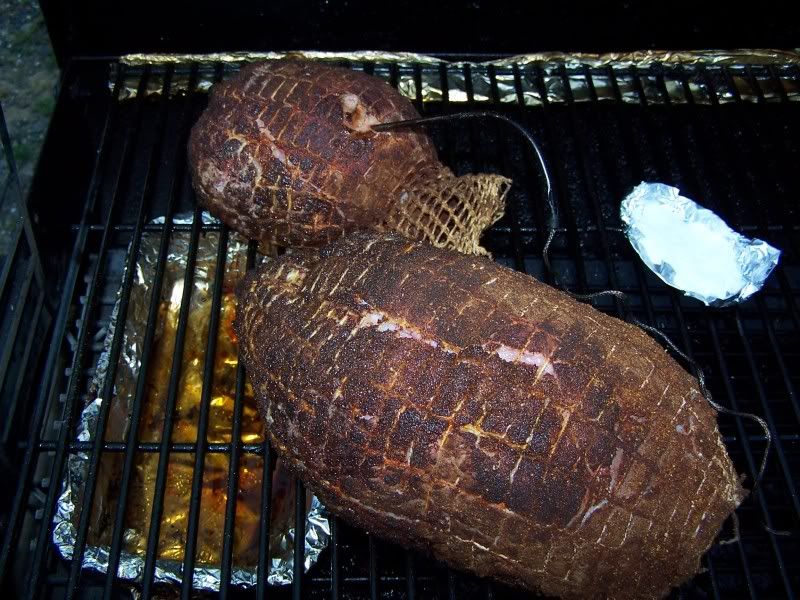 Cooled and in the fridge till the next day
Sliced the smaller one first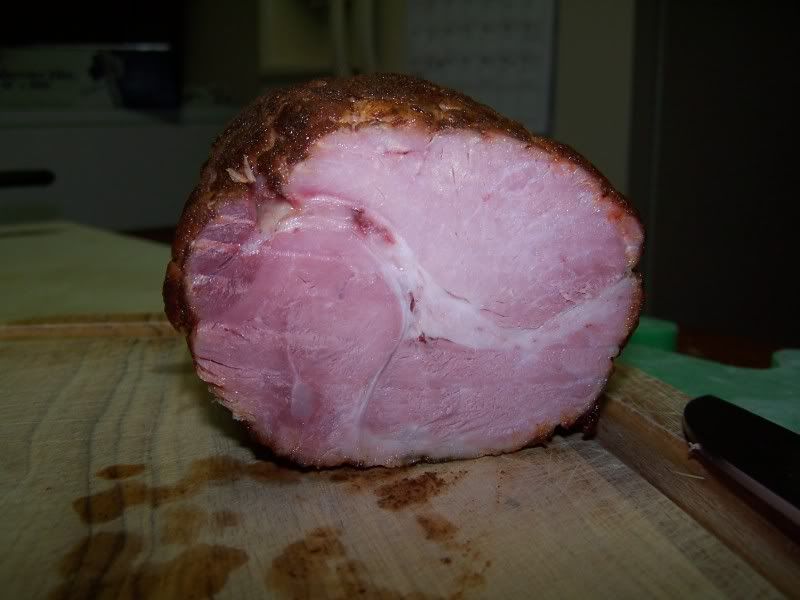 As you can see it cured but not quite as much as I would have liked
The second one is why I wish I had made it a point to inject
The center was plain pork flavored, not cured and the meat around the center of it even lacked flavor.
I cut out the middle and have been feeding the mule (my dog) with it.
I was worried it may develope something similar to "sour bone" but didn't know if that would apply. No bone but the center sits and doesn't get the bacteria fighting cure. Didn't smell, feel or taste off so I know it was fine, just would have been nice if it were cured fully because the good bits were amazing!
I have to give a special thanks to ronp and PiginIt for giving me the inspiration to make this, it is so amazingly good (if done right).
So, since I had some TQ I decided why not try a few other smoked things.
I was going to try out a veal breast and do it into veal pastrami and see how well that would work but when I opened the veal it had begun to turn.
Hate shopping for meat half the time around here...
So I did a beef salami and a beef pepperoni going by the recipes Morton provides on their website but smoked instead of adding liquid smoke.
Took 1lb of ground beef for each then divided into 2 logs for each pound.
Pepperoni seasoning
salami seasoning
Was out of mustard seed so I had to break out some pickling spice mix and do what I had to do
Smoked them over hickory until 165, let them rest a bit and sliced up
I think those last 2 pics were both of the salami so I took a pic of the pepperoni, cold from the fridge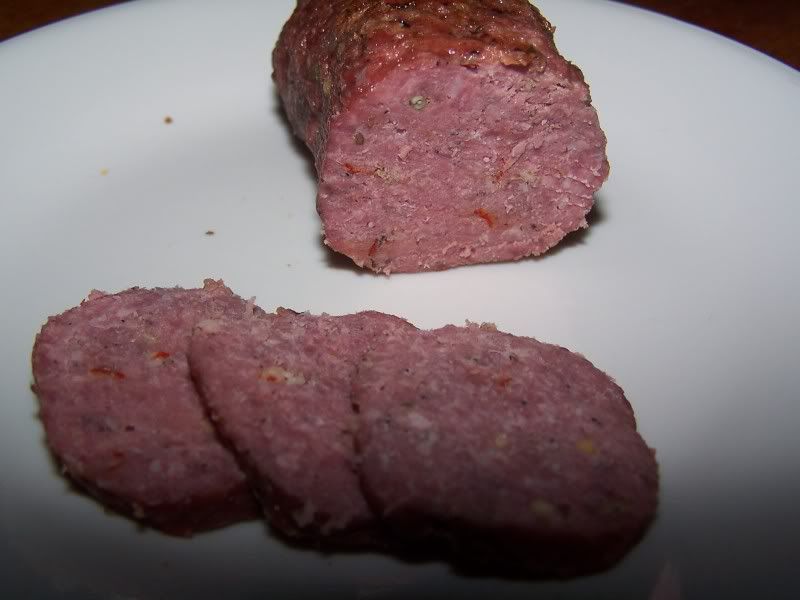 Salami was good but better the second day. pepperoni was better the first day. Also I would cut down on the anise seed, tastes too much like black licorice which reminds me of bad childhood times drinking more than my fair share of room temperature black sambuca...
Thanks for checking out an extended Qview.
Learn from my mistakes and inject your rmeat.