Ok, here we go. First I'm gonna do the beef roast. Being it is 24 lbs I decided to cut it in half.
The start.
Cut in half and rub applied.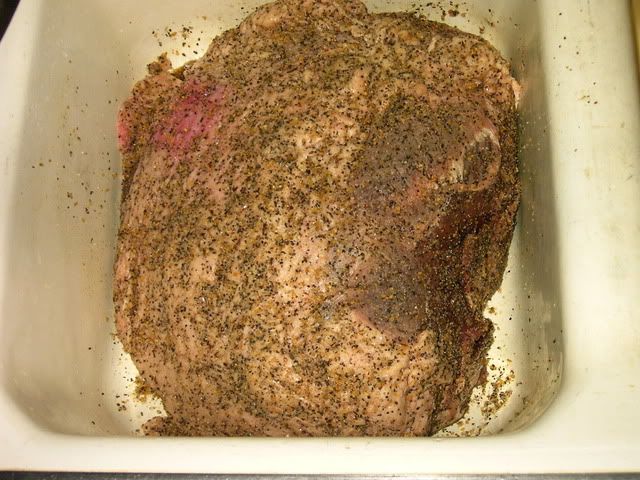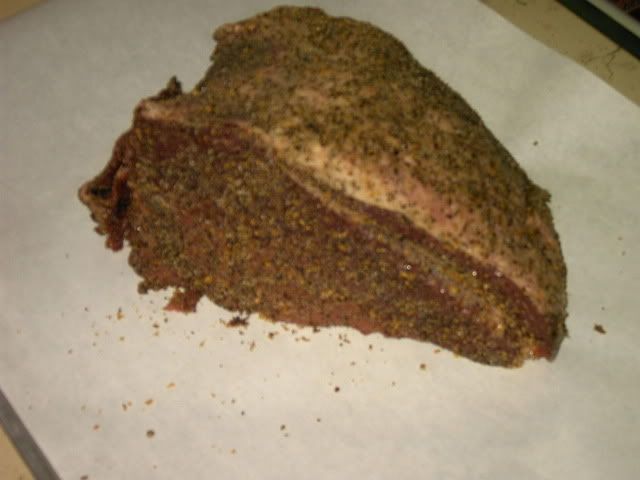 After letting it set in the fridge for a few hours and then sitting on the counter to warm it while I started up the smoker it's now ready for the eternal blue smoke.....It already smells good enough to eat.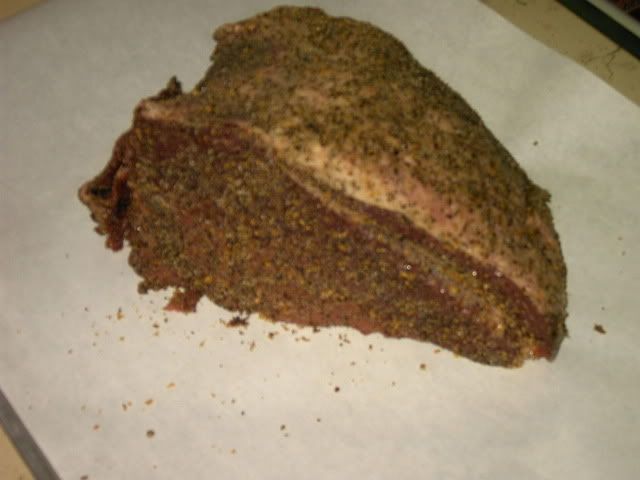 Here comes da smoke.
Closed up and look ata that pretty blue smoke comin from the stack.
Ok, I'll be back with more pics later.