Saturday was a beutiful day for smoke out.
I decided to do a smoked tri tip and try my hands on a stuffed fattie.
Enjoy the pics.
Seasoned up the tri tip with my rub mix and extra virgin olive oil let it set till I got the fattie prepped and ready to hit the smoker.
Makings of the sausage fattie, I sauteed some onions, bell peppers, garlic and some spices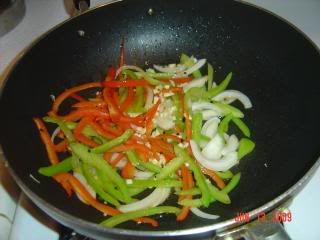 Then I rolled out the sausage on some plastic wrap, cleaned and cut in half some 15/20 shrimps layed on the sausage,put some sun dried tomatoes, then I added the saute'd peppers and onions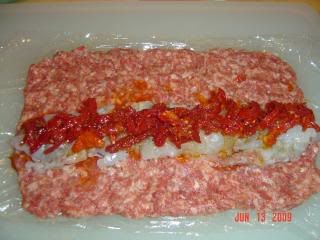 Rolled it up, wrapped it with bacon.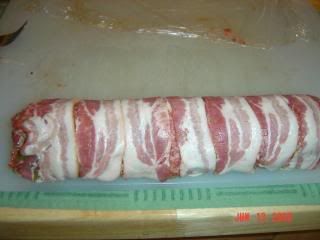 Then I rolled the fattie tight in the plastic and holding the 2 ends to roll it nice and tight.
During the prepping I got the smoker up to 220, added my smoke and on they went into the smoker, put a drain pan with some water to keep it moist.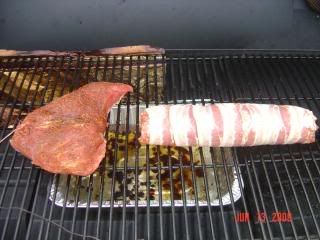 2.5 - 3 hours later it was done, pulled the tri tip out at 145-150 for a nice med, med rare. the fattie was a beutiful golden color on the bacon.
The final results was amazing, the tri tip was perfect, moist and just right smoke, the fattie was juicy, moist and tasted great, the sun dried tomato and pepper combo kept the fattie nice and moist. Dinner was great.
Thanks for sharing the Qview.