I just want to thank everyone for giving me some excellent info, this is a great informative site!!!
Now, enough with the mushy stuff, let's talk smoke!
Decided last week I was going to give my little smoker a workout on Saturday at the parents beach house in Wildwood Crest, NJ. Bought 3 full racks of pork ribs and a 4# boneless pork tenderloin. Prepared them Friday night and rubbed them down with Stubb's bbq rub. The next morning I made some mods to the little smoker and was ready to go at 10:15am.
You can see I put the legs on the outside and constructed legs for the charcoal pan in below pic.
Charcoal started in chimney and put in the charcoal pan with hickory chips wrapped in foil, meat and spray ready to go: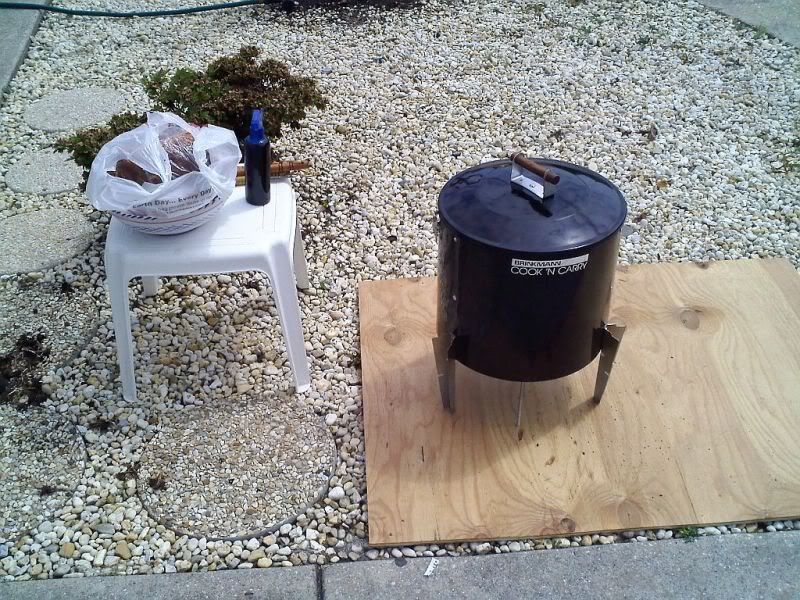 Smoker ready, ribs go on:
Got a bit windy so up went the NY Giant easy up tent with a side to block the wind. Used Kingsford Hickory briquettes: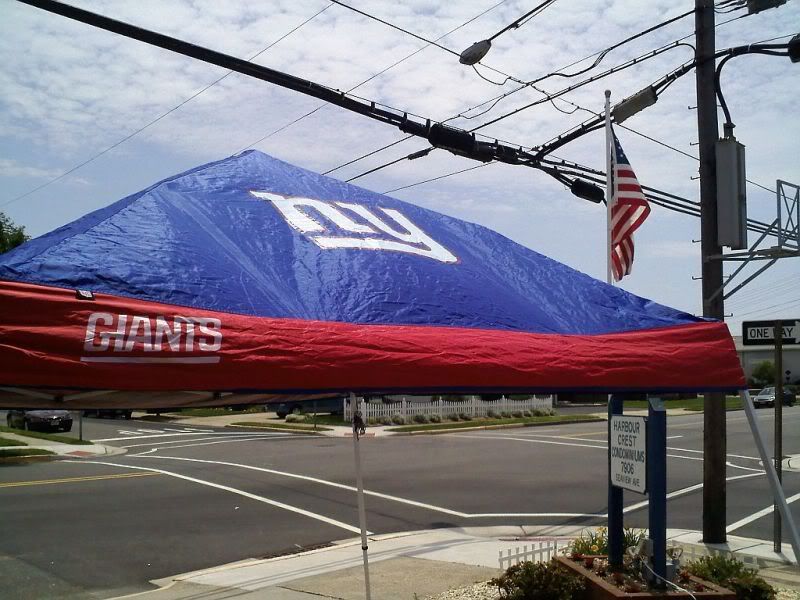 Caught my dad in this pic with his VO on ice and a bottle of Maalox, he was getting prepared.
The pork loin went in at 12pm and I was sprayed every hour with a mixture of Captain Morgan Tattoo and apple juice. I had a bunch of Captain Morgan left over so I started drinking at 11am, can't let it go to waste!!
This is at 1pm, ribs starting to look good and pork loin getting some color: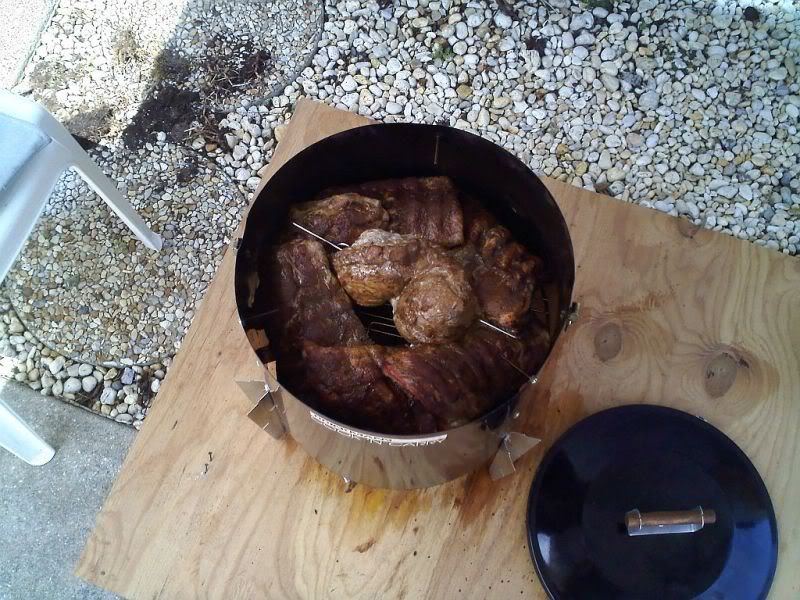 I was impressed with the little guy, kept temp pretty good. Went through 2 water pans of apple juice and Captain Morgan. Had a huge amount of condensation as you can see in the above and below pic: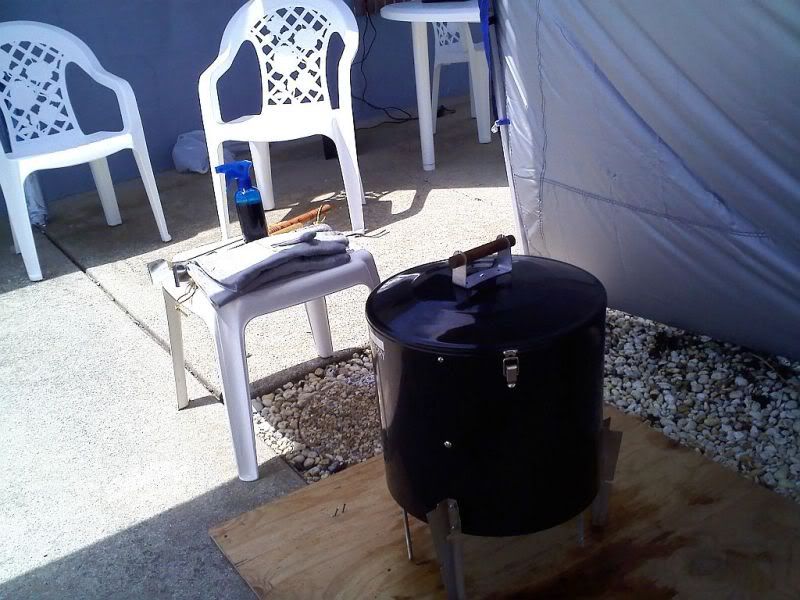 Ribs were wrapped in foil around 2pm then unwrapped at 4pm when the pork loin hit 170. I then hit everything with some Stubbs Smokey Mesquite BBQ sauce, let it smoke another 15 minutes then onto the tray. They looked awesome, everyone's mouths were watering. The neighbor grabbed his camera and took some pics of the whole day. All these pics were from my LG Dare cell!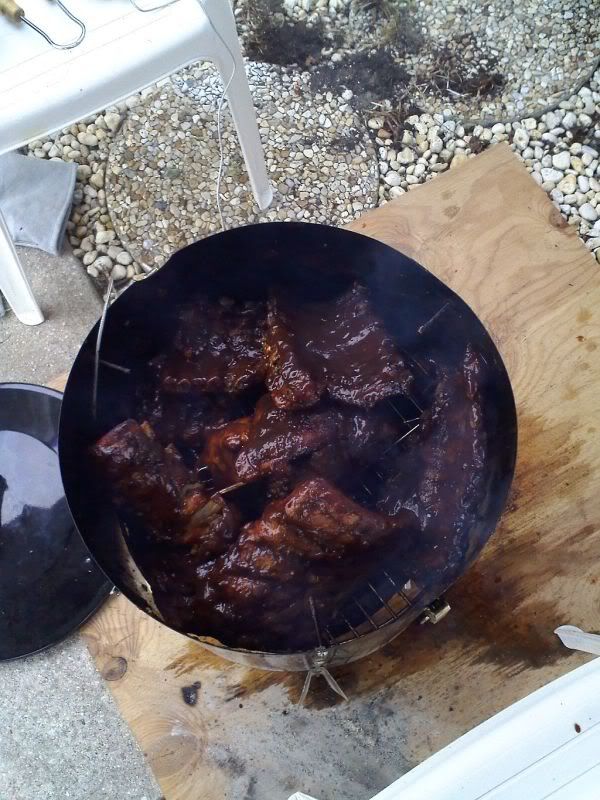 The thin blue smoke!!!!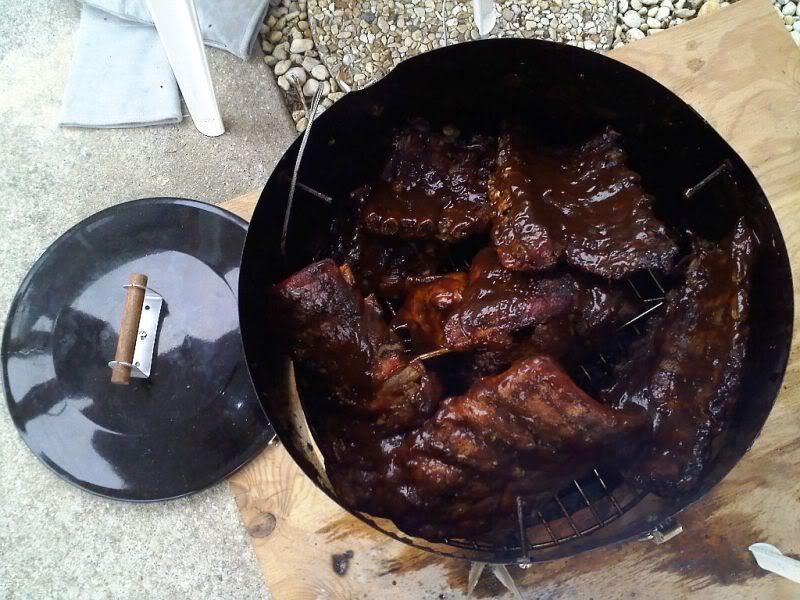 Now for the good pics!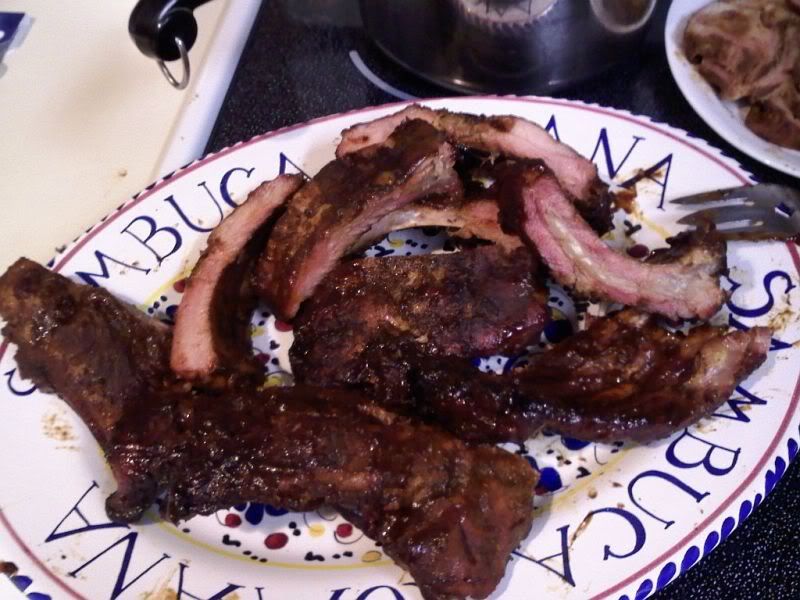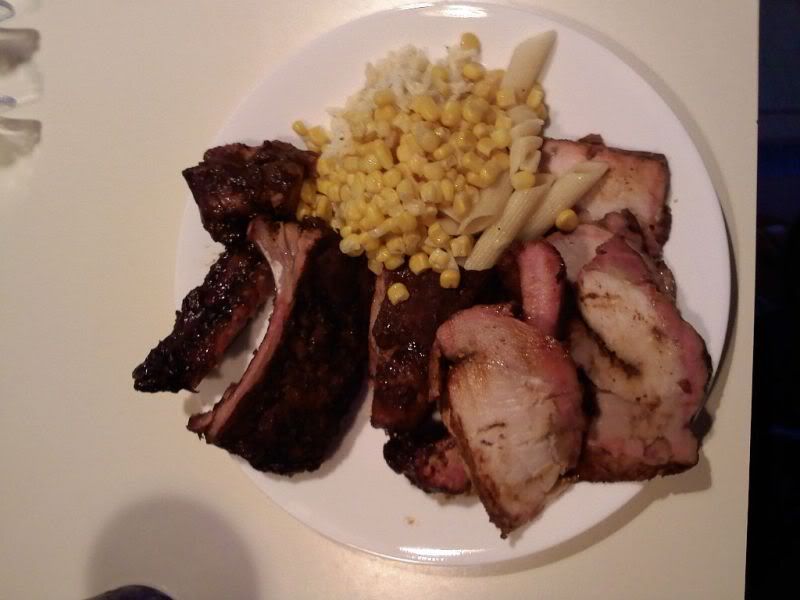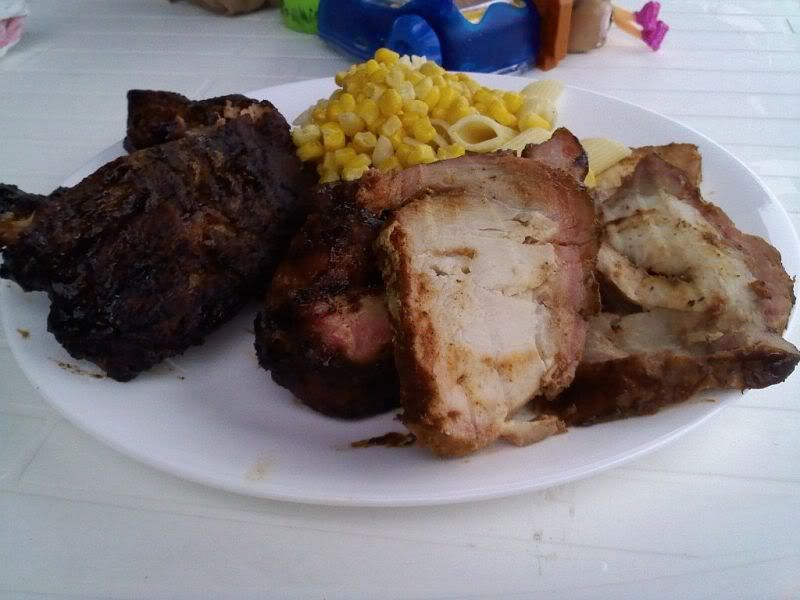 Nothing was left, found out my three little nieces love ribs.
It was a great day, had everyone hanging out on the front porch drinking and listening to some music. There were many jealous people that passed on their way to the beach.