I finally took the time from all the Work, Sickness, etc. and fired up the smoker. Friday I got the the meat and rubbed it down and but it in the frige for overnight.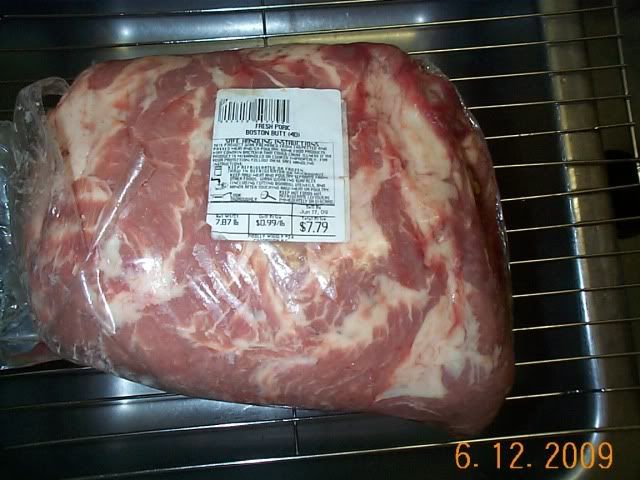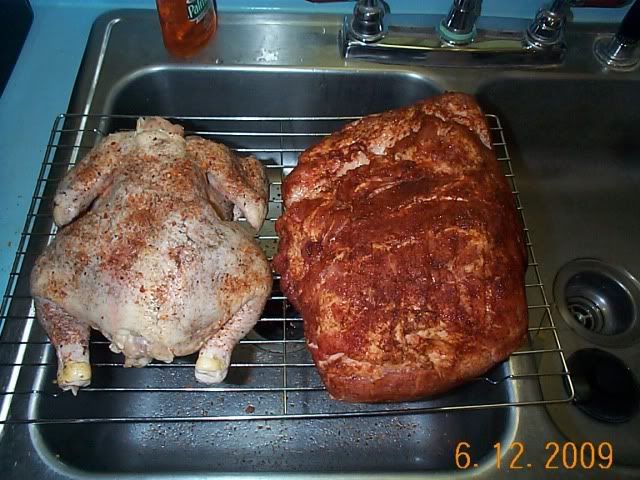 Saturday morning I got the silver bullet hot and put it on.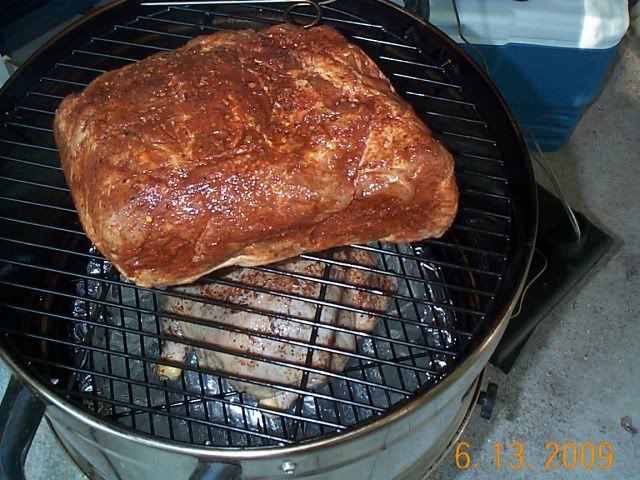 In about three hours the chicken was ready and it came off the smoker.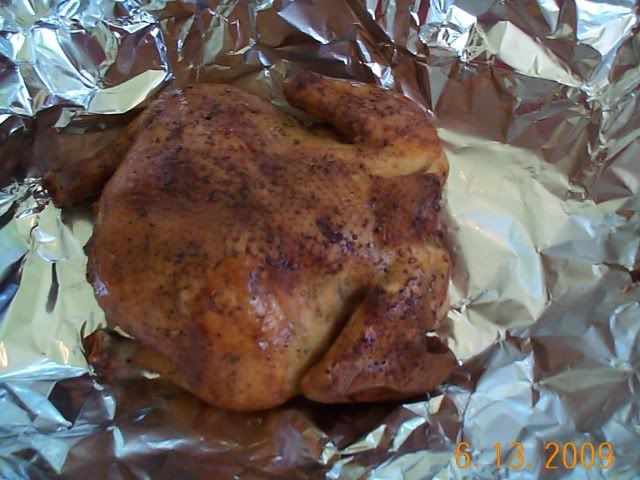 I let the butt cook for awhile and wrapped some tater in foil and cut up some home grown squash and cut up some onion in them. After it cooked a few hours I put the tater and squash on.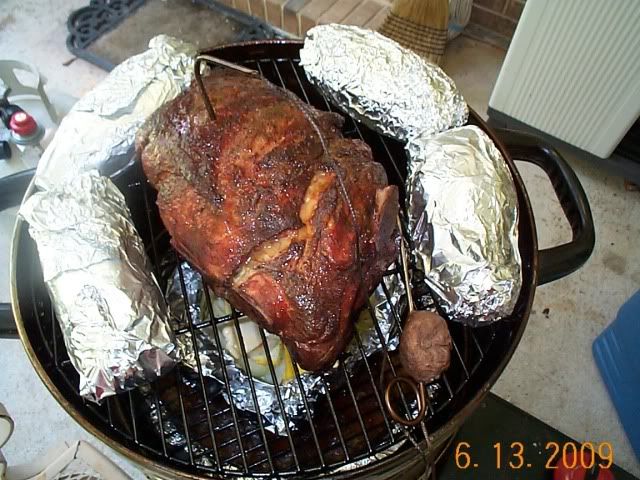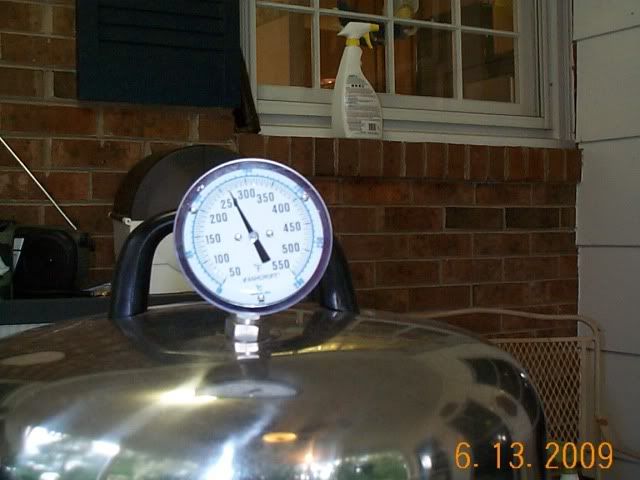 When the internal temp got to 205 I turned it off. The juice from the but had dripped down into the squash and added a good taste to them. Everything worked out great. The butt, taters and squash were done at the same time.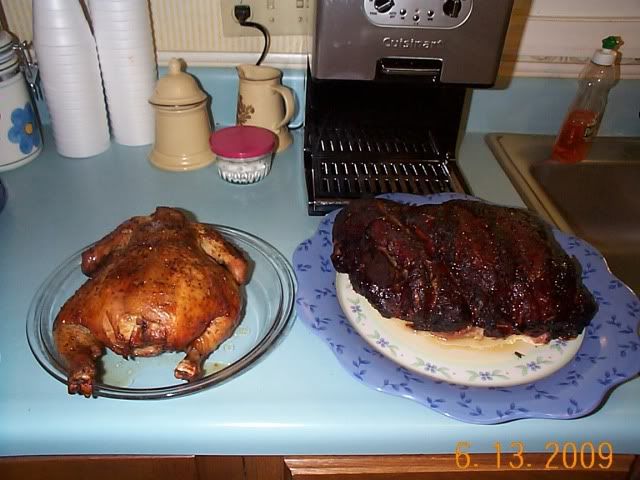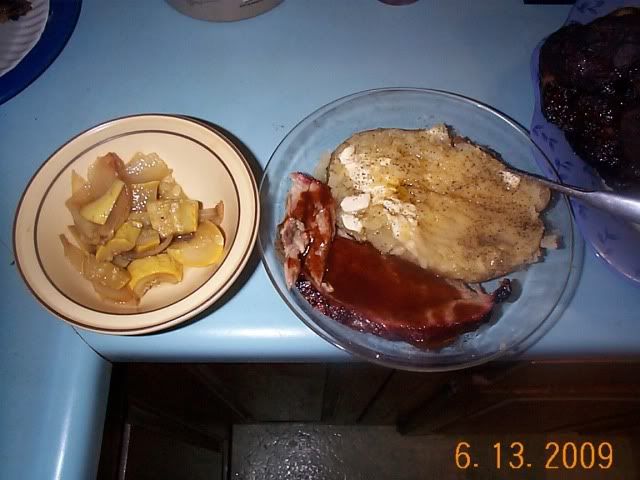 Thanks for looking at my Chicken Butt!