Smoked some split breasts today. I mostly just read on this forum but I have been on alot lately and decided to contribute. Camera was dead so these are phone pics. Sorry.
Pulled skin back and dusted with Jeff's rib Rub.
Skins replaced and dusted again.
Out of the smoker.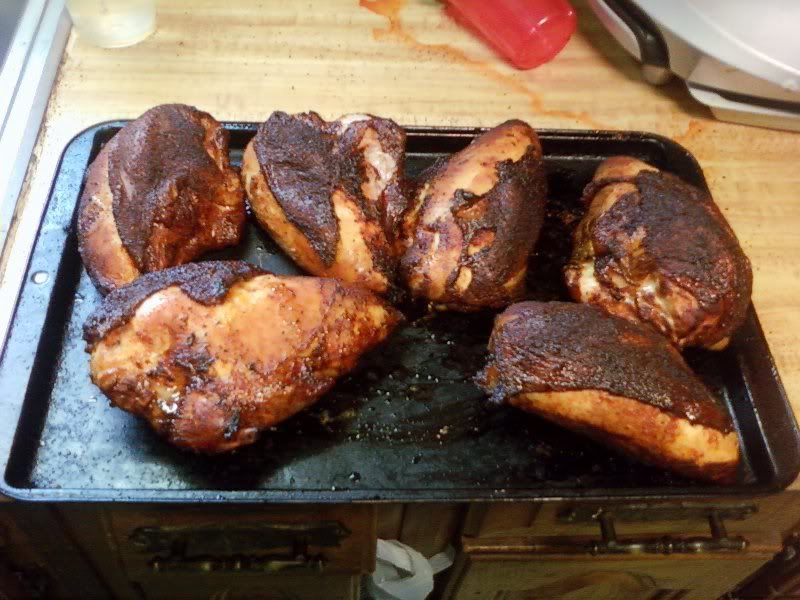 Awesome smokey flavor. Smoked at 300 for 2 hours. Real juicy. To be honest I ate my skins. Thanks for viewing.