This is a repost that was lost during the crash. Thought some of you might be needing ideas for your peppers.
I rubbed a hen with butter and seasoned with kosher salt and cracked black pepper... I wanted to keep the seasonings simple.
Smoked with a bit of hickory...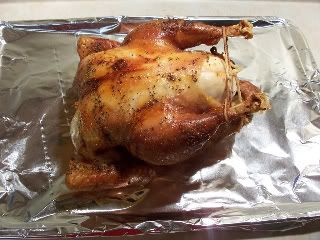 I combine the cooled chicken meat with about 1/2 cup of minced onion, jalapeno and some shredded queso campesino.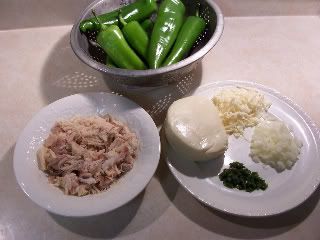 I blister and place the anaheims in a baggie to steam for easy peeling...( can be done on a grill)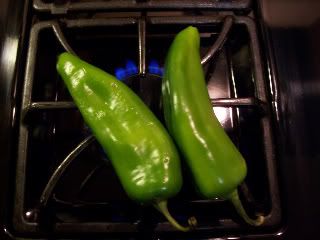 The seeded and peeled chiles, stuffed with the smoked chicken, onion, jalapeno and cheese filling....
I dust them with flour and dip in a batter...then fry til golden...
The batter I use is 4 egg whites whipped, add 4 beaten yolks and 4 TBS of flour.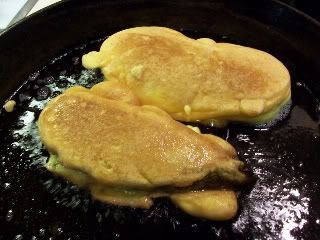 The smoked chicken chile rellanos, cactus salad and anasazi beans with jalapeno bacon...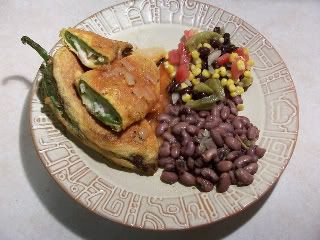 The Smoked chicken and cheese add a lot to the rellanos....
I serve them with a sauce...saute some minced onion and garlic in a bit of oil, add 2 cups of chicken broth, 1 small can of tomato sauce, 1 tsp of oregano, salt and pepper to taste. Simmer 10 minutes.
It's a thin sauce, but tasty. :)