I've read a few posts on here where people rave about smoked ham, or double smoked as it were.
I was able to pick one up for $.99lb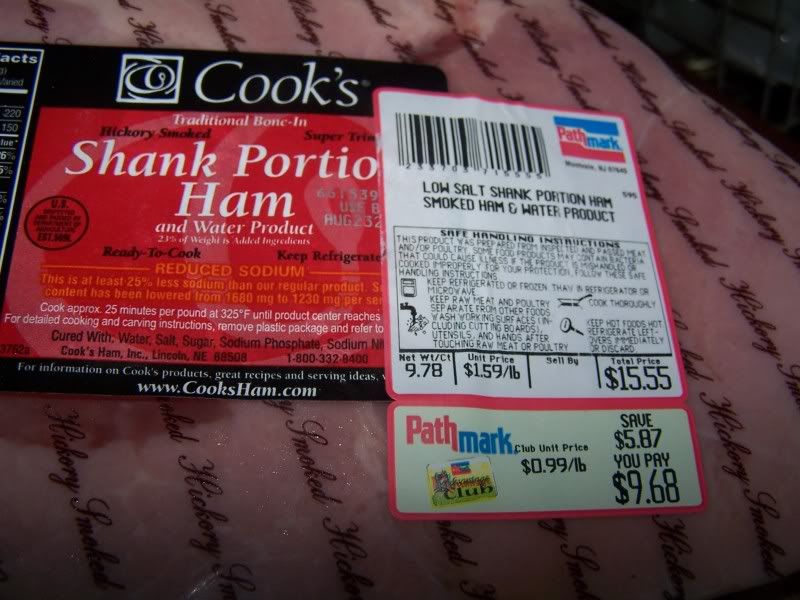 Threw it on over hickory with some poultry I was smoking (I'll post that delicious endeavor later) so the temp was higher than "normal". I was running around 300 for the first few hours of the ham.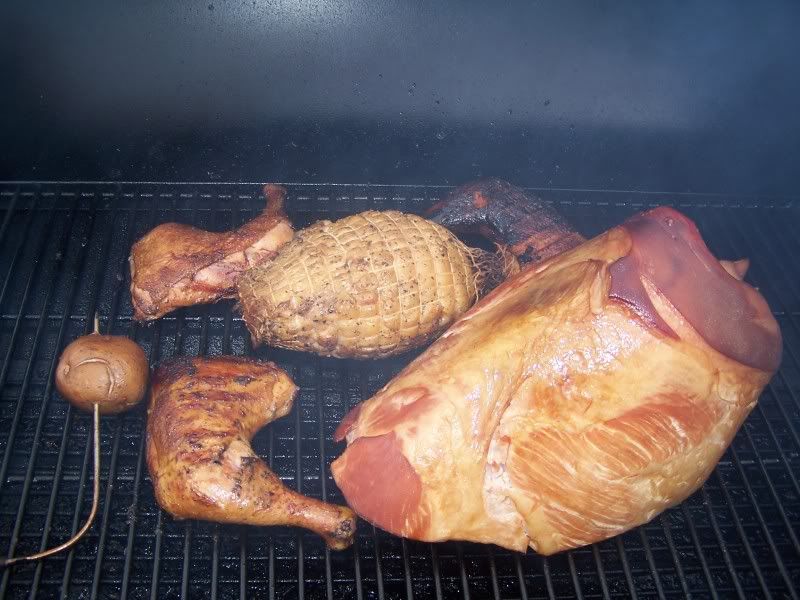 Sprayed occasionally with apple juice to keep it from drying out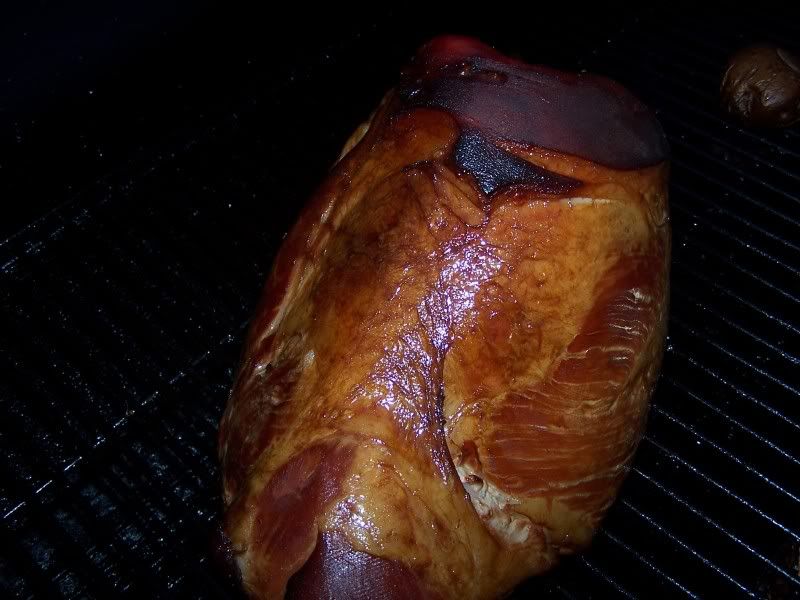 After 4 hours I slathered it with some strawberry jam I slightly heated to make it easier to brush, I figured strawberry might be good on ham.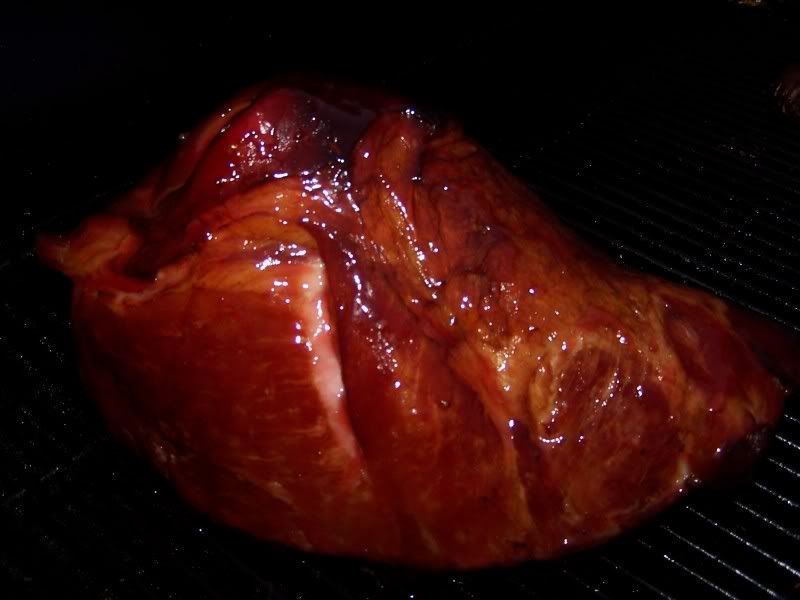 Pulled it off once the internal temp hit 165 and let it rest for a few minutes while I tended to other things.
Sliced it up and gave it a try
My conclusion?
It was good, didn't have the "ham" flavor like one done in the oven but it was still there. The strawberry was delicious on the outside I just wish it had created more of a crust as it was still a little sticky in the end.
The smoke was a tad heavier than I thought it would be but definitely didn't ruin anything.
Would I do it again? Sure, if I find another great deal on a ham I would definitely do it again but maybe next time a mango pineapple rub...
Thanks for looking, I have plenty leftover so if anyone wants I'll cut you off a few slices