I smoked some chicken and potatoes on my drum the other day for company.
First I brined the chicken in a mixture of water, kosher salt, cracked black pepper, red pepper flakes, onions, garlic and a bay leaf.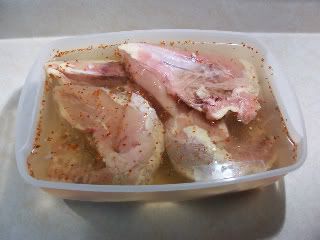 Put them in my drum with some hickory...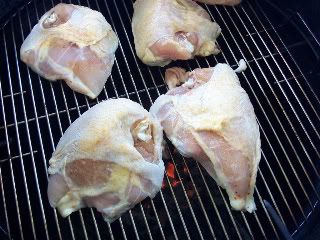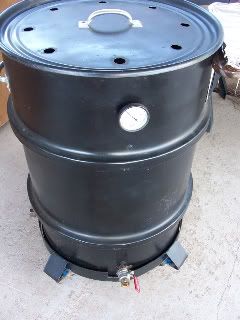 Added my twice baked potatoes after about an hour...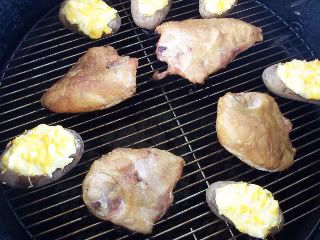 Let the potatoes smoke until heated through.. about 20 minutes.
I love smoked twice baked potatoes. :)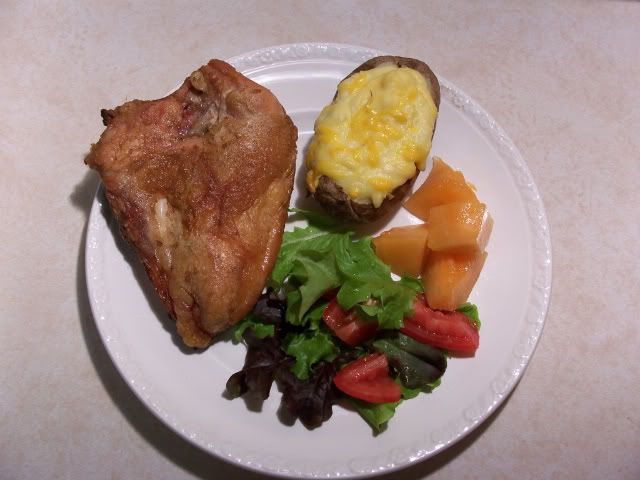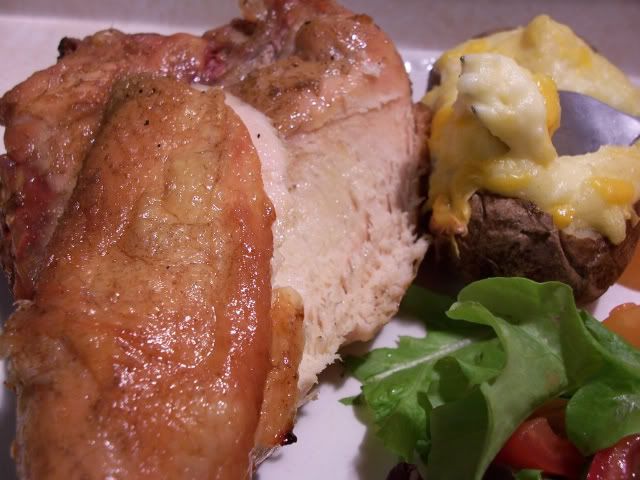 Also made a strawberry trifle for dessert...
Thanks for checking out my chicken & tater smoke!