Hard to find sometimes are the ribs that haven't been gouged out by some machine and then frozen for a cheap price, I won't even buy them.
I looked in my local Kroger's meat display and saw some fresh ones for 2.99. Nope, anothe dollar I can buy some meat. I wandered over to where they had some gouged out ones for 1.49 and found this.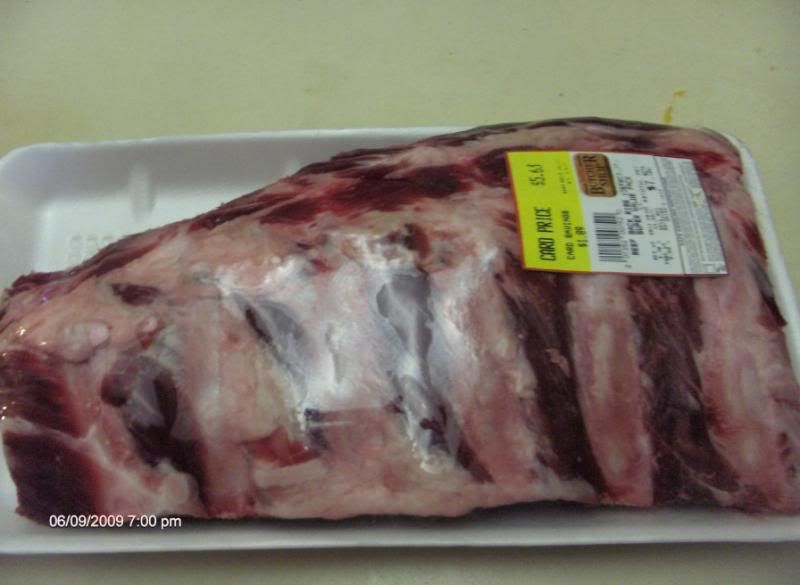 Not the meatiest I have gotten but they didn't have some machine carving out the meat.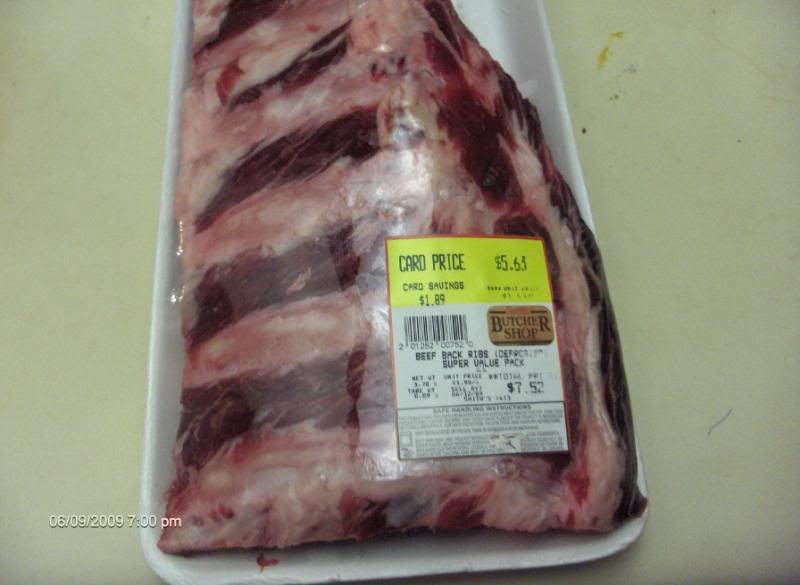 1.49 a pound.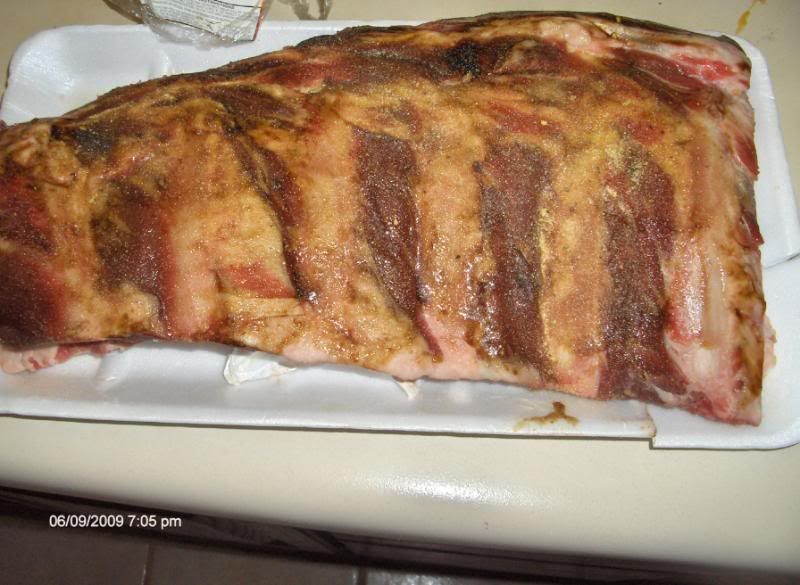 Rubed with yoshidas and garlic and lemon pepper.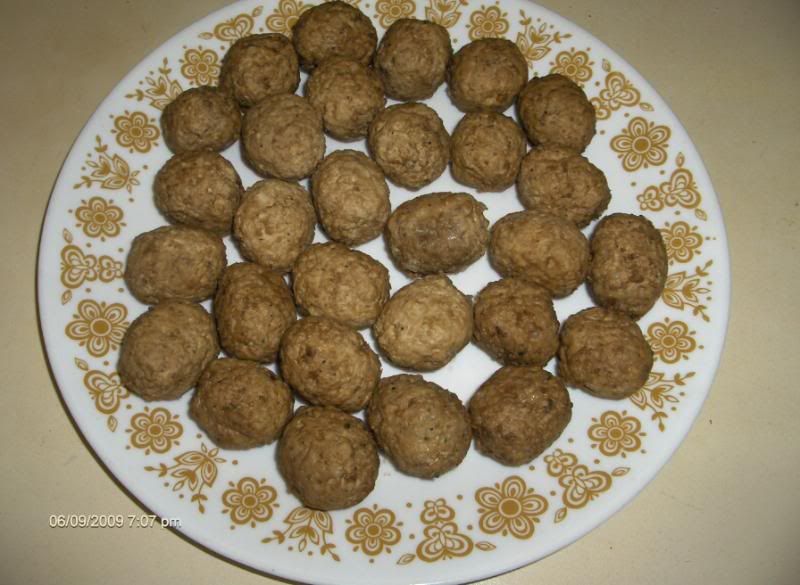 Carol asked me to smoke some meatballs for a friend of hers, we had some frozen from Sam's so I tossed them in also.
I am going to smoke the ribs at 250' to see if I can render the fat for 2 hours and go from there.
More to come.
Thanks for watching.