Smoked up 2 pork butts recently. Was doing one for my sister who was having some people over and the other I wanted to try something different.
Took the butt I was keeping and trimmed the skin and most of the fat off, coated it in some honey minced fresh garlic and olive oil, wrapped and into the fridge overnight.
The next day I took it out, sprinkled with some cayenne and paprika.
I wanted to keep it simple and see how well it picked up the honey/garlic flavor.
Didn't get any shots of the other butt but it was loved down with some mustard and rubbed up with Billbo's rub.
http://www.smokingmeatforums.com/for...=billbo&page=2
Here they are hitting the heat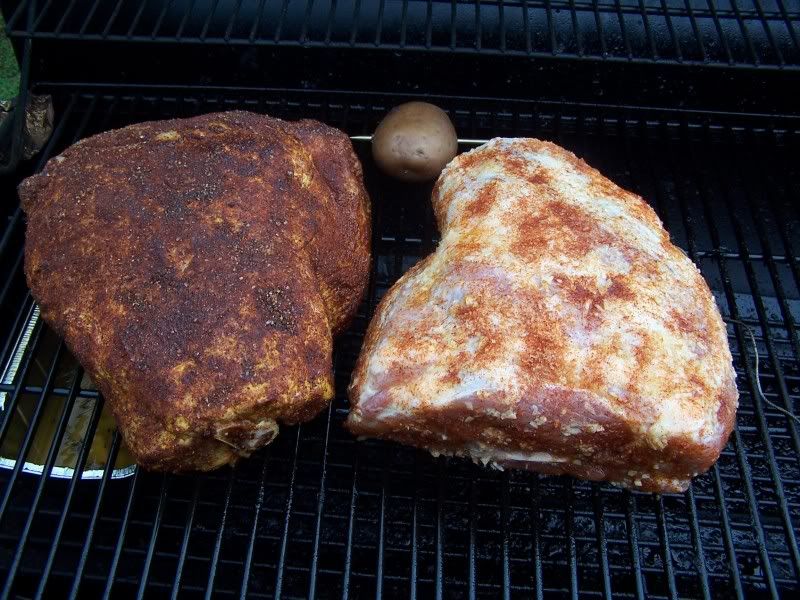 Used my favorite briquettes, Stubb's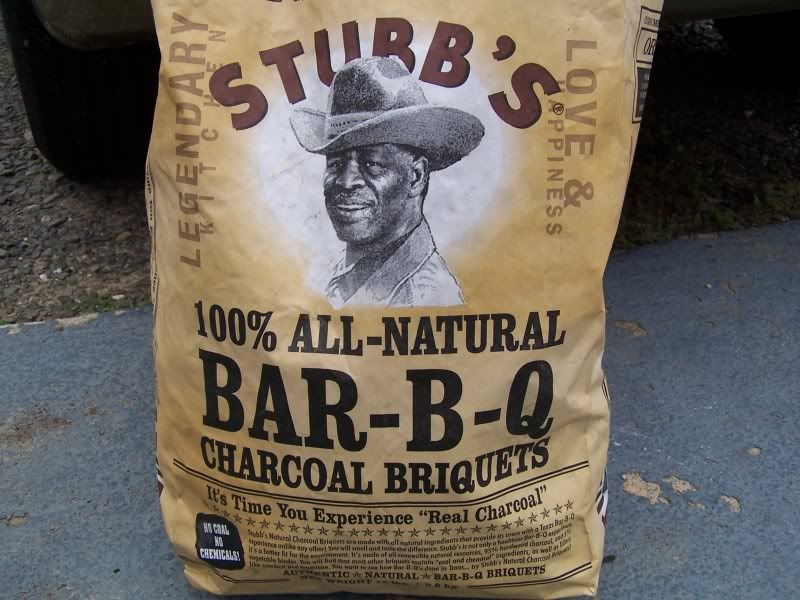 Sprayed every hour. The regular with root beer/water mixture (was going to do Dr.Pepper but didn't have any) and the honey one with olive oil/water mixture.
This was either 2 or 3 hours in.
I had a water pan in there but half way through the smoke I took it out as I realized I didn't need it, just force-of-habit.
When they hit 160 I pulled them, wrapped in foil and spritzed one last time. Back on the heat until they hit 205.
Billbo's rubbed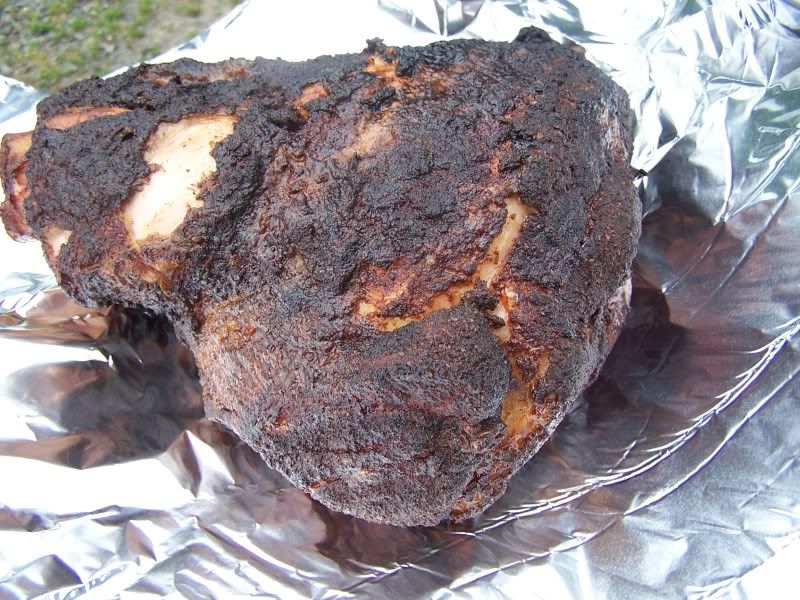 Honey/spice rubbed
Amazingly they only took 6 hours to cook, was running at about 225-250 with hickory.
Once done I wrapped in towels and stuck into the cooler until sisters company arrived, 3 hours later.
Pulled it apart and served to them with some SoFlaQuers delicious finishing sauce. And a mustard based BBQ for those who think they needed extra sauce...
I didn't get a shot of theirs pulled since I was in a hurry to get it to the guests, then it sat for 20 minutes anyway...
Here are a few shots of the honey one...
Topped with some homemade coleslaw and it was delicious.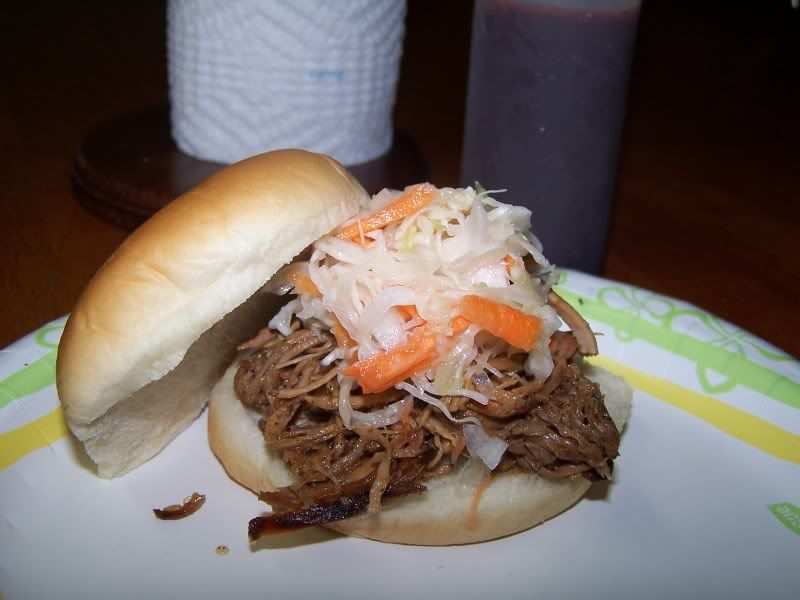 The one done with Billbo's rub was really good (what I was able to taste as I shredded it).
The honey one didn't have hardly any honey or garlic flavor, the honey was there but very underlying but surprisingly it was absolutely amazing with the few spices I added to it. I was really surprised and next time I am going to use honey as a binder and just hit it with some hot spices.
Thanks for checking out another pp thread.
Also wanted to send a special thanks to Rivet.
Among all the other help he has given me with my sNp he also helped me go from this
Old charcoal grate raised up so it wouldn't choke out so fast
To this beauty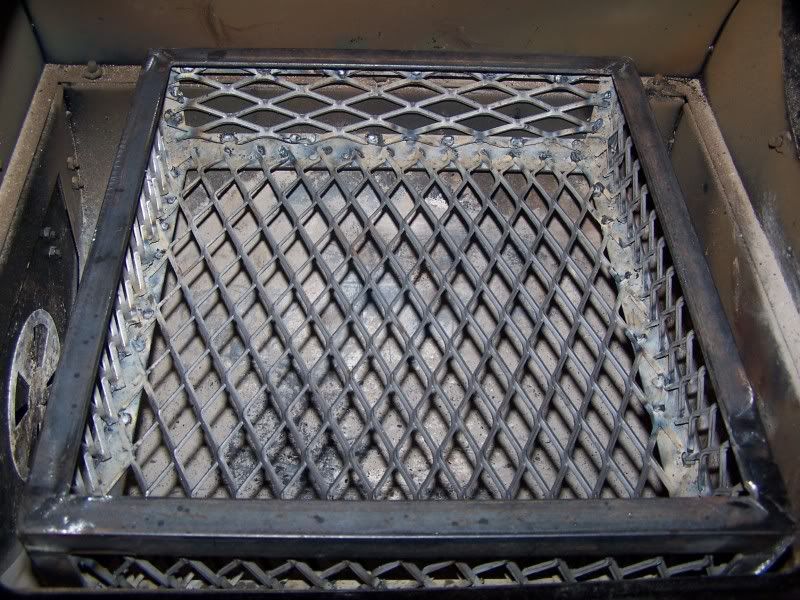 Same shot from underneath with new basket.
This thing is great, it's the bees knees.