I did some bb's on the new smoker. I'm really enjoying learning how this thing cooks.
Here are the ribs all rubbed and ready to go on.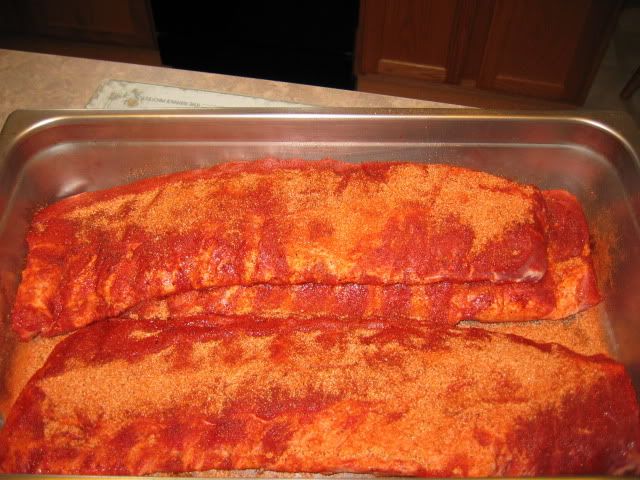 Here they are in the smoker with some beef short ribs and a couple of pans of Dutch's beans.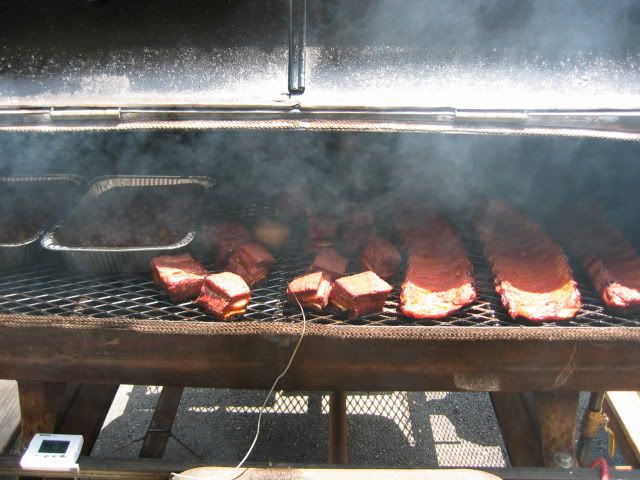 Here is the finished product.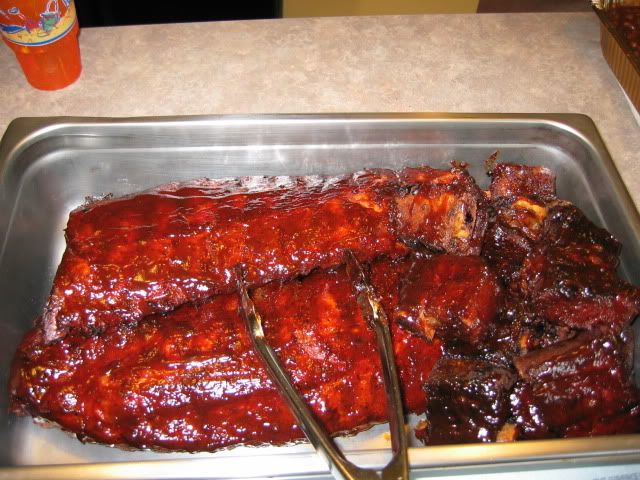 Moist and smoke ring all the way through. They were great! Glazed with BBQ sauce and honey.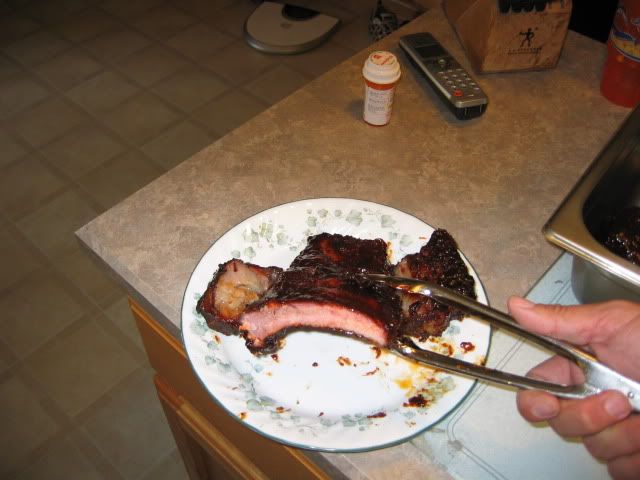 Here are the beans. My wife loved them, and she doesn't like baked beans.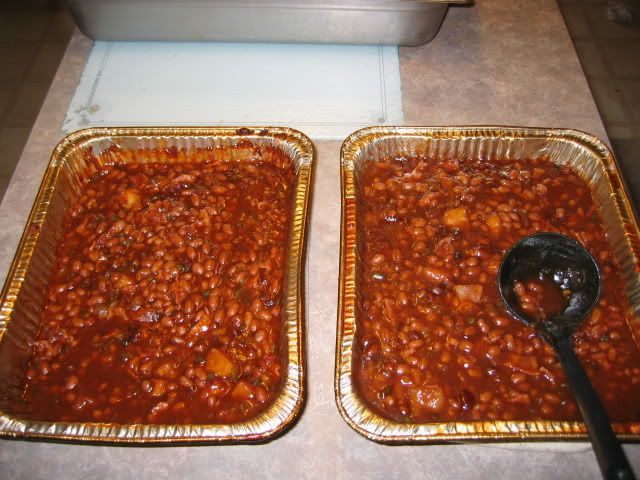 And finally some ABT's for a graduation party on Sunday.
All in all I am really liking my new rig. I've got some good thermometers coming this week, and I am getting new tires on it tonight.