So I had to try some, I am a huge fan anyway but have only ever had smoked salmon at restaurants and let me tell you they have been LYING!!!!!
It smoked for about 2hrs at 160 then I cranked her up to 225 because the internal temp was hovering around 140-145 so I said screw it and cranked it up to finish it off.
I had two buds bring some over also and after that first bite they were in shock, as was I. Where has this been all of my life?
Any way short sweet simple, heres what it looked like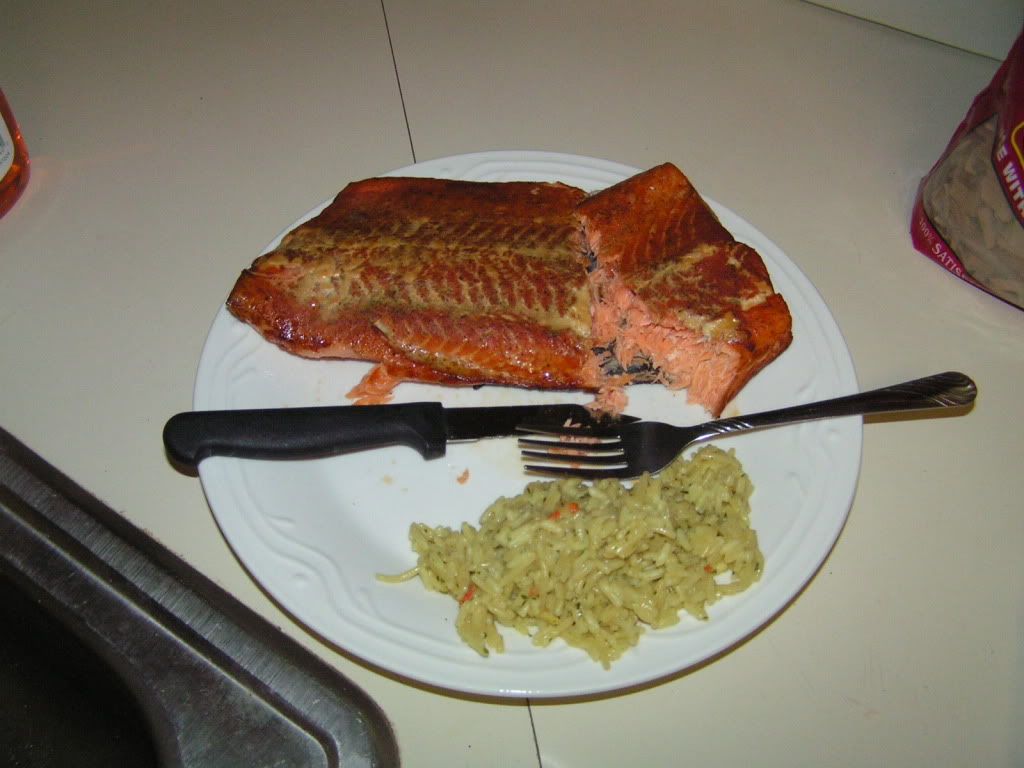 And beer pairing for the night was
It was Sooooo Gooood
Next time I think I will either try maple or honey glazed