Well did a couple a butts on Trident 1. They sure looked good an tasted great! Gettin ta be my favorite smoker.
After a nice rest. Good color.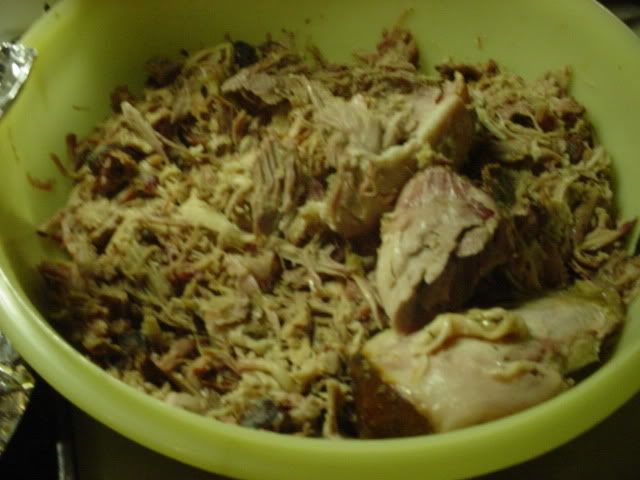 Some of the pulled butt.
This is gettin vac bagged an then froze fer the Gatherin. Be makin some pulled pork wraps.
__________________