I was busy this weekend smoking away. My in-laws were coming over to celebrate my Wife & I's birthdays. Of course I wanted to smoke something so I picked up a couple of butts. I wanted to do pulled pork. I had done one butt years ago and it was a disaster. I wanted to set that right.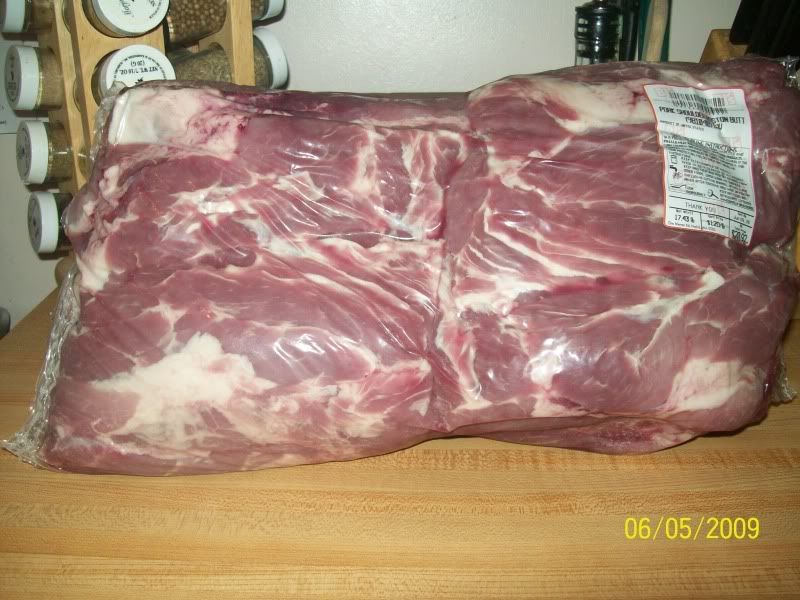 With the rub on them. Notice one is skinnier than the other? The fat one is butt one, the skinny guy is butt two.
The spritz mix. 90% purple grape juice amd 10% Aunt Jemimah. The bottle in the middle is SoFlQuer's finishing sauce.
Time to fire up the drum at 11pm! Loaded up the basket along with hickory chunks.
On the butts go at midnight. I had the drum dialed in at 235° or so by 12:45am. Set my ET-73 and went to bed. The ET woke me up once at 2:30am as my temps dropped. I ran outside in my skivies, opened the intake a little more and went back to bed.
Never heard from the ET until 4:30am. This time a butt one had hit 165°. The drum was still dialed in nice. Butt two was at 158°. I foiled up butt one and went back to bed. I got up around 6:30am to a beautiful morning.
The smoker station. See that brush pile behind the tree? I started cleaning that mess up and discovered some plum I had pruned off a tree a year ago! I had forgotten about it! Score!
The drum dialed in with the TBS.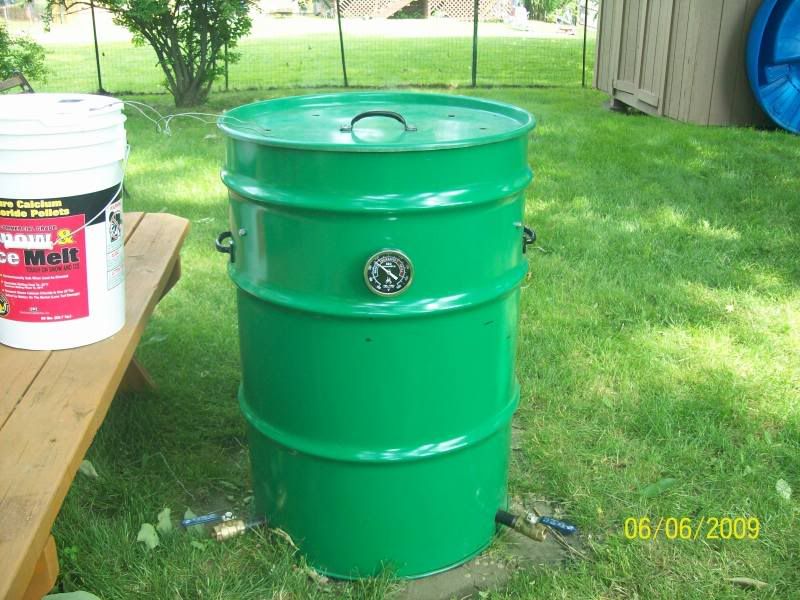 Con't on next post!