of June that is..
Hey gang, got a buncha hungry mouths comin over and here is my smoke, in progress. Got 2 butts weighing in at about 16 lbs, a pizza fatty and Dutchs beans on the go. Looking at 20-25 people, weather holding up. Got the smoke rollin around midnight, butts are foiled and in a cooler, got the beans and fatty started as I type. More to follow.. stay tuned
Butts ready to get their rub on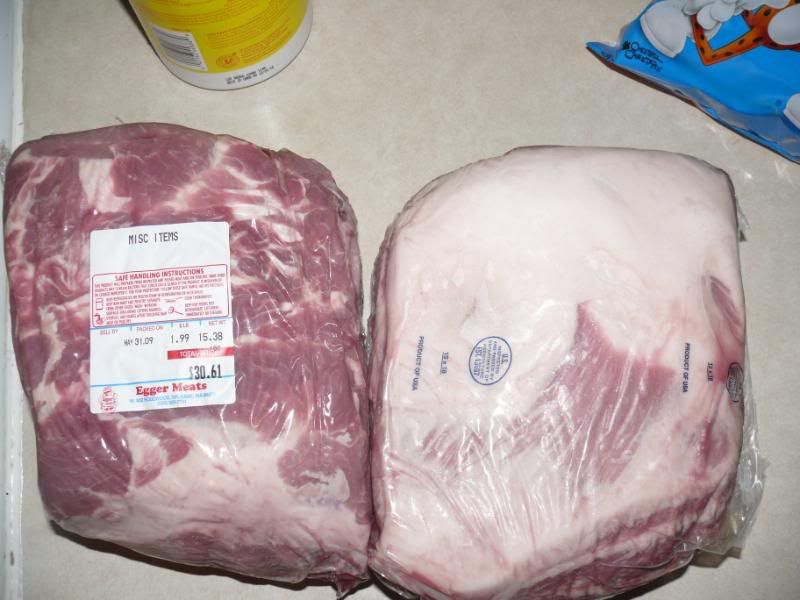 Rubbed with mustard and dry rub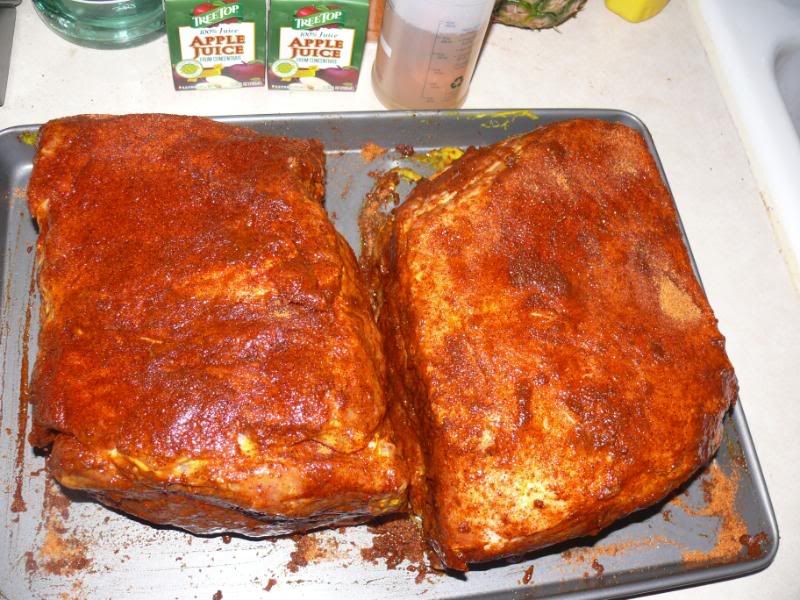 Smokin after midnight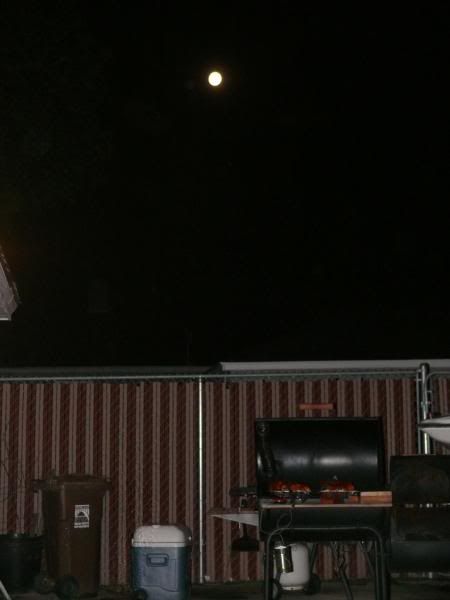 One about ready to foil
Here we are, meat at 200, falling apart, awaiting transplant to some foil, then into the cooler for a few hours
Pizza fatty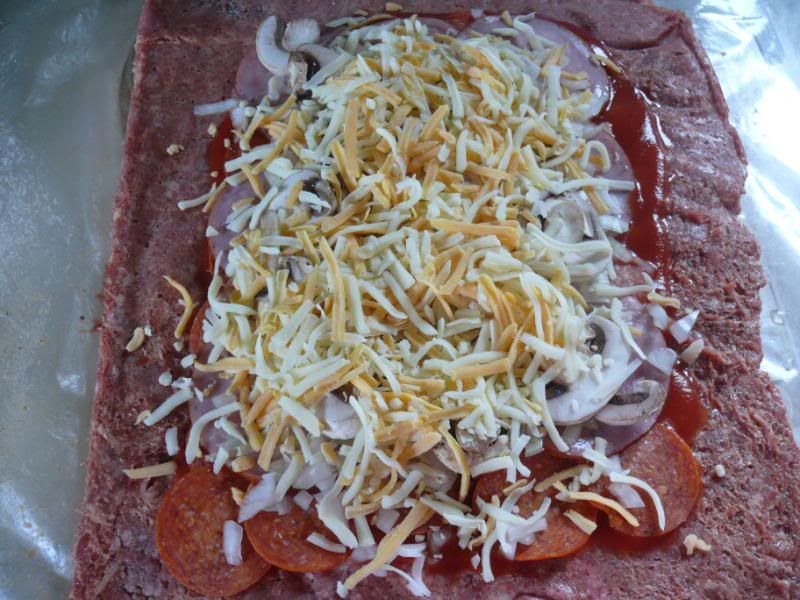 I got 1 lb ea of ground beef and hot sausage, par froze to ease in rolling.
Takin my time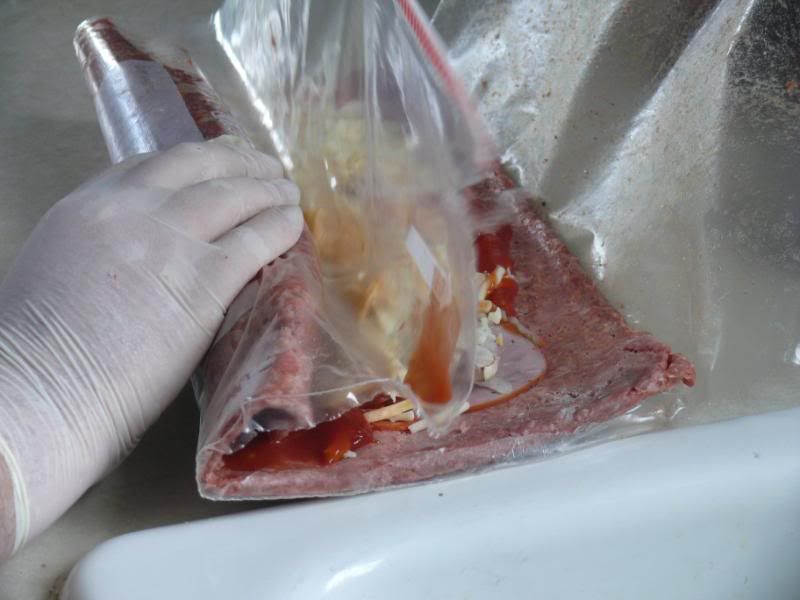 End of the line, and holdin on by a string, and outta bacon