ran into some really nice pork steaks...
thru a quick rub together, garlic salt w/parsley, paprika, and seven pepper blend.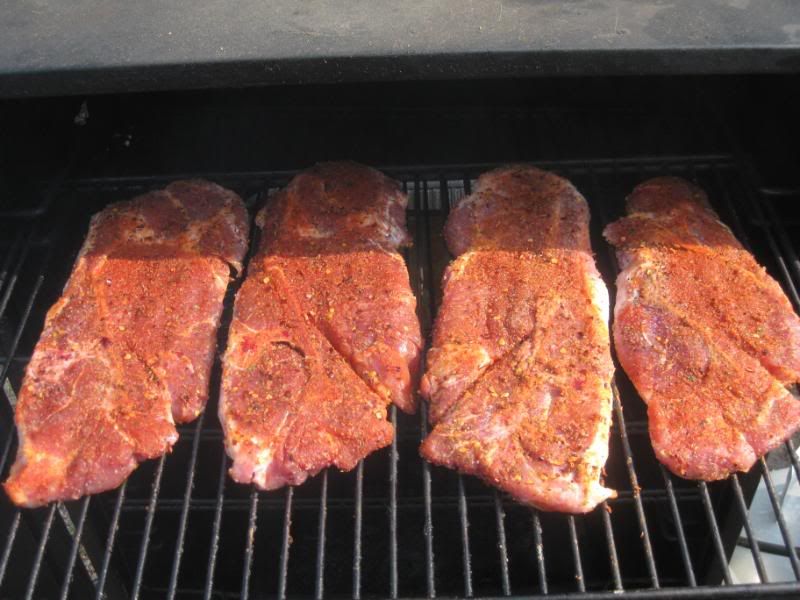 also made some cheater scallopped potatos using a boxed mix, prepared using stovestop directions and put in foil pan.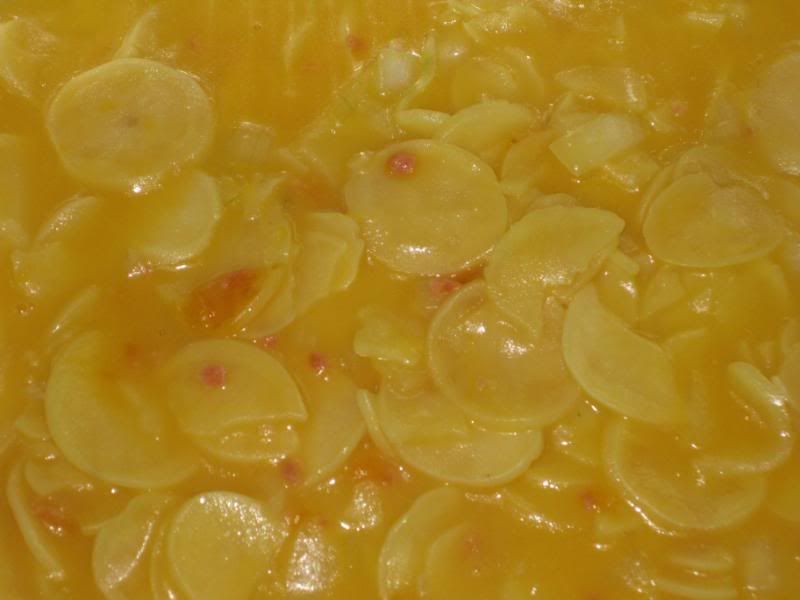 added some already fried bacon pieces.
topped with cheddar and mozzerella.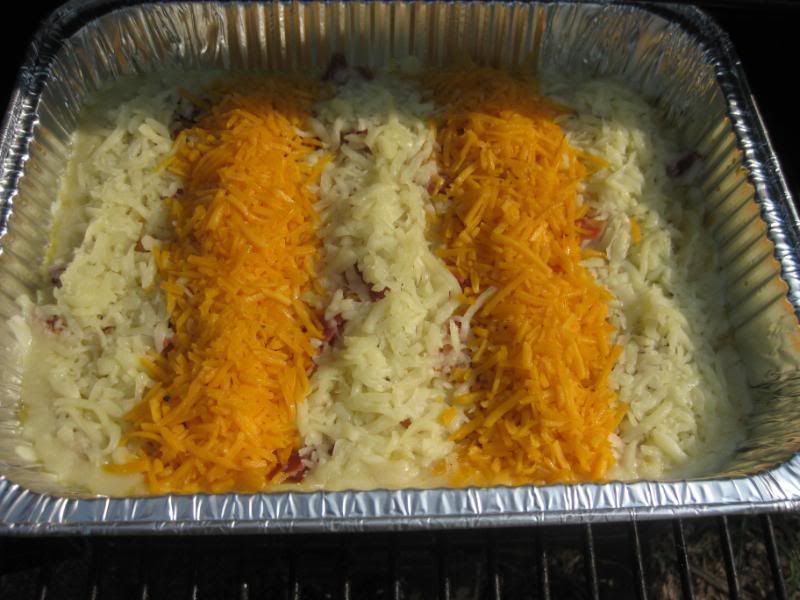 cooked on smoker under the pork steaks.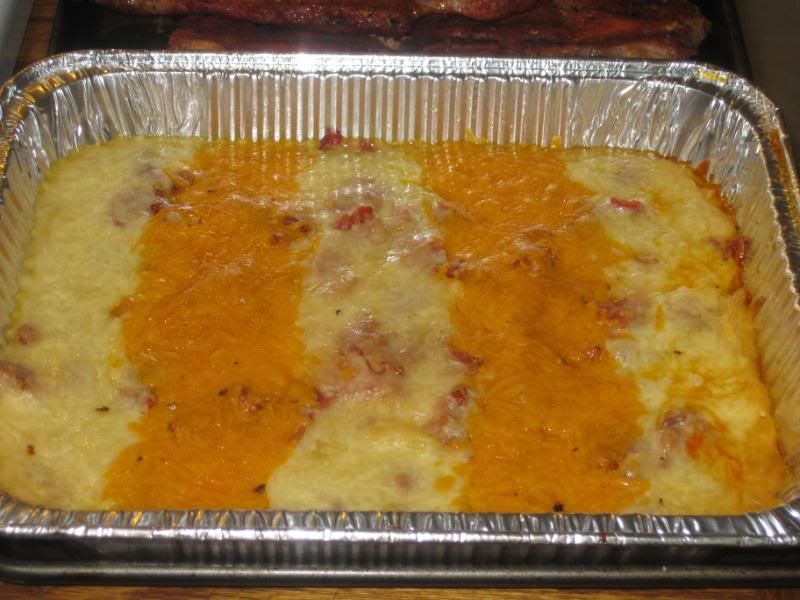 i used cherry wood to flavor these pork steaks.
plated.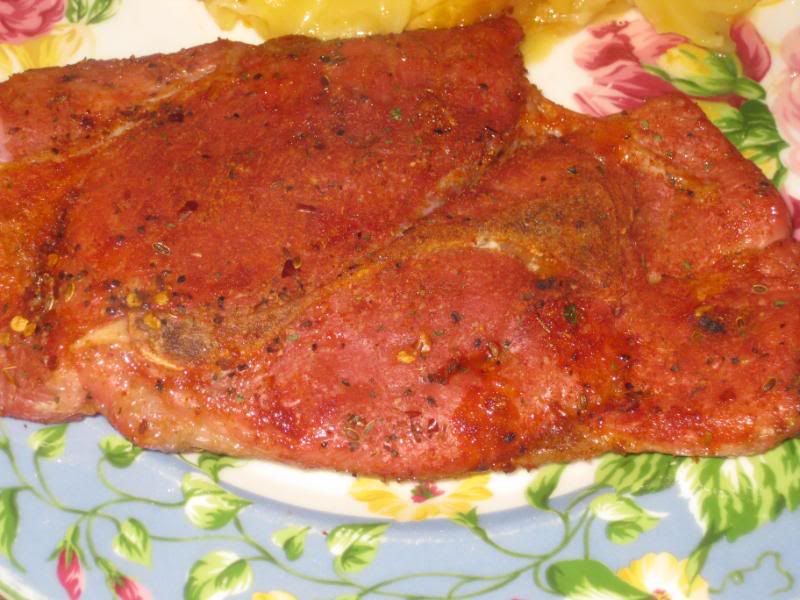 and the taters.
cut away view.
thks for cking my pix!!!