Here is my Beer brined chicken recipe, brine only, I dont have my rub off hand right now. I have had people tell me between this chicken and the sauce, that I should be selling it.
I multiply this by 3 (to use a whole 6 pack) and it works well. I also drink a bit of each beer before pouring it. The brine smells really good.
Brine:
1 3-1/2- to 4-lb. chicken (I pull the skin off, and butterfly it)
3/4 cup plus 1/2 tsp. kosher salt
3/4 cup plus 1/2 tsp. packed dark brown sugar
1 Tbs. plus 1/4 tsp. freshly ground coarse black pepper
6 bay leaves, crumbled
2 12-oz. cans or bottles cold lager beer (get a good lager if you can)
In a large bowl, combine the 3/4 cup kosher salt, 3/4 cup brown sugar, 1 tablespoon pepper, and bay leaves.
Add 4 cups very hot water and stir to dissolve the salt and sugar.
Add the beer and stir well to remove the carbonation.
Add about 4 cups ice cubes to cool the brine rapidly.
When the ice has melted and the brine is cool, put the chicken in the brine, adding more cold water if needed to cover.
Rub:
Your favorite. I can't find mine (at work now...)
Dipping Sauce:
http://www.smokingmeatforums.com/for...601#post316601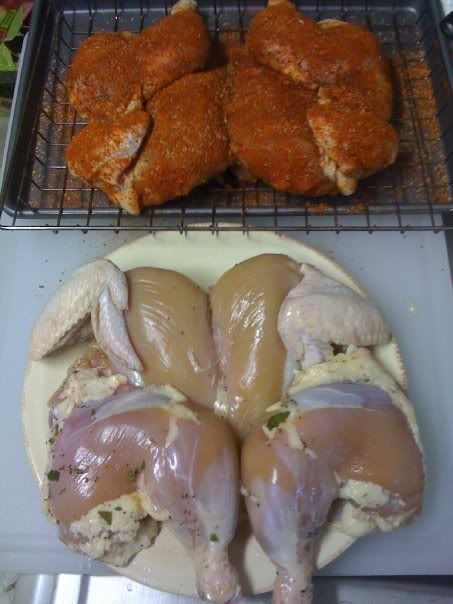 I had 2 different comparisons with Skin off and on, since I am not grilling and I can't make the skin crispy. Skin off won every time.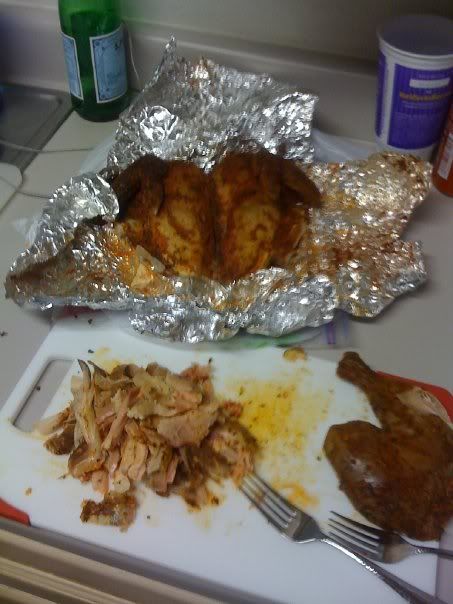 After smoking to 165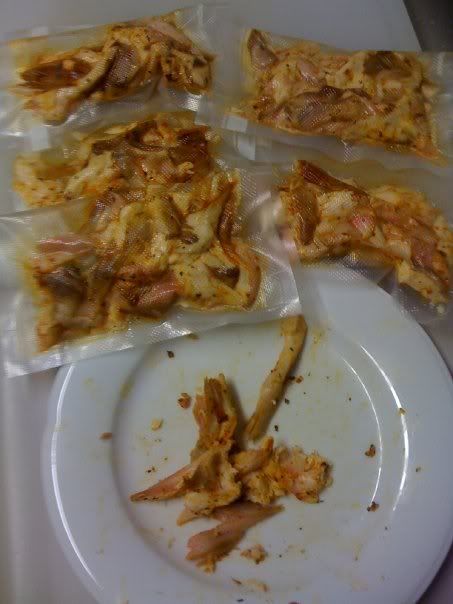 Packages very well for lunches too. I was shredding both the white and dark, and now I cut the breast meat across the grain.