I had a three pound hunk of loin left from 10 pounder, so i used ShooterRicks cure with few additional herbs and cured 5 days vac-u-sealed.
I added some conquistador chile powder i had dehydrated and CBP.
Used my WSM with one funnel charcoal and cherry and red oak for smoke
Smoked at 230 first 2 hours
Fuel used up at 3 hour 15 minutes.Perfect
chile powder and fat made nice crust/bark
Wrapped and refrigerated 16 hours.Here it is this afternoon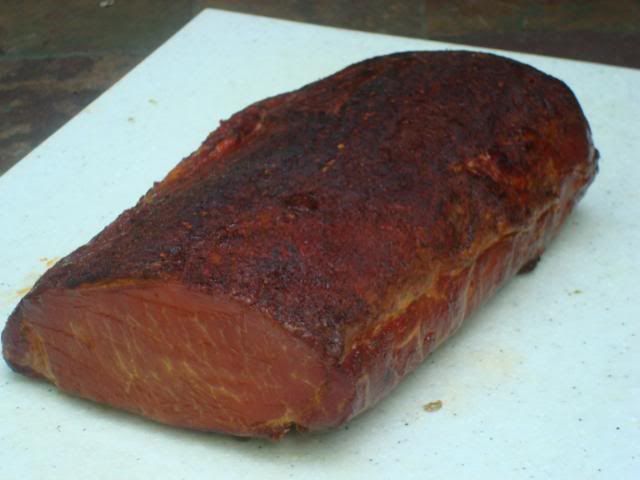 Tastes great.The dark is not burned.Will play with fuel loads to get initial temp down a little.I had been tired of deli selections and cost.
Big thanks to forum for having all these wonderful recipes.
I will be corning a brisket to go with these from garden