I think there was a question about smoking steaks last week.
I forgot about posting this Saturday.
This is one of my favorite ways for steak.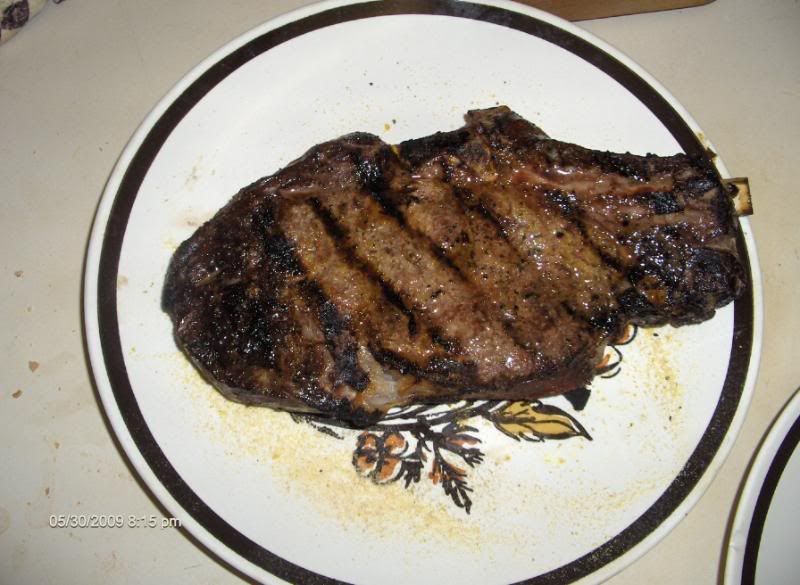 I smoked at 150' to internal of 115 - 120' with hickory and mesquite.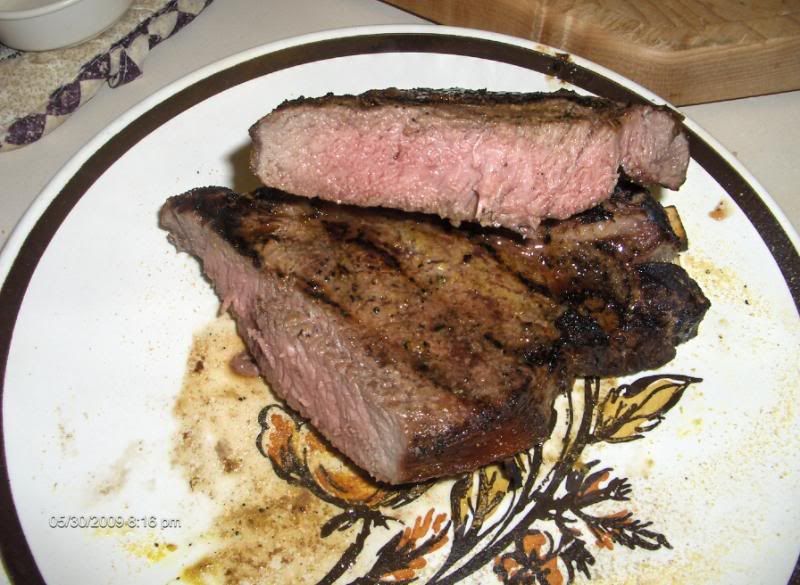 On the Weber gas for 3 min on each side, rubbed with evoo and garlic and lemon pepper. Perfect. I didn't even have to micro for carol.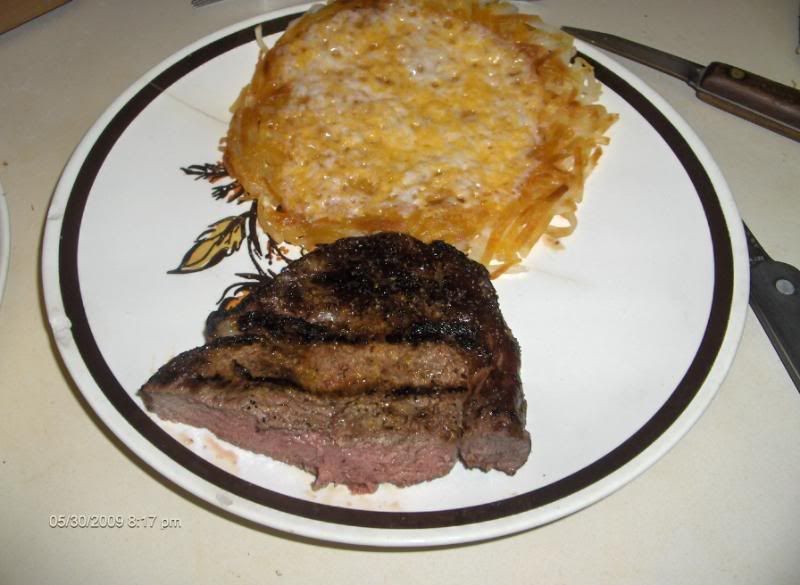 Hashbrowns with some cheese on top, nothing special, but sure was good eating.