My first London broil smoke and I'll definitely be doing that again! I marinated the LB in mojo for about 8-10 hours first. I also picked up a small pack of beef short ribs and marinated them in Chiavetta's (not sure how many have heard of this marinade because I don't see much mention of it, but it's a vinegar-heavy marinade that is really great on beef, pork or poultry). Finally, put together some ABTs for a premeal snack....OK, the good stuff, here's the Q:
Here's the smoker loaded. I used about a half cup of red wine and some water in the water pan...
My wife is not big on jalepenos, so she got herself a poblano and stuffed it with sauteed onions, a strip of bacon and some cheese. I did hers on the grill, because she was wary of smoking it. I have to admit, it was incredible and we'll definitely do it again...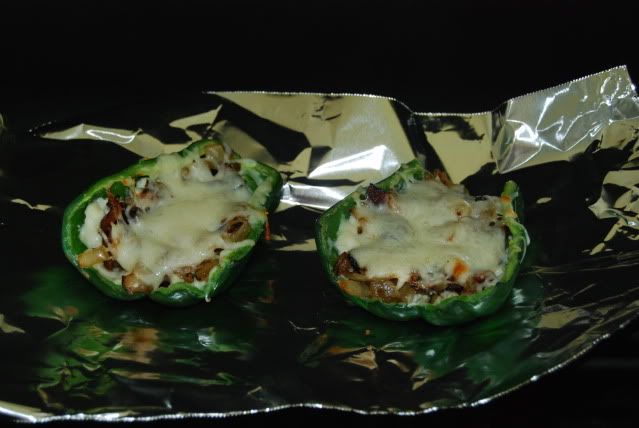 Finished ABTs and poblano...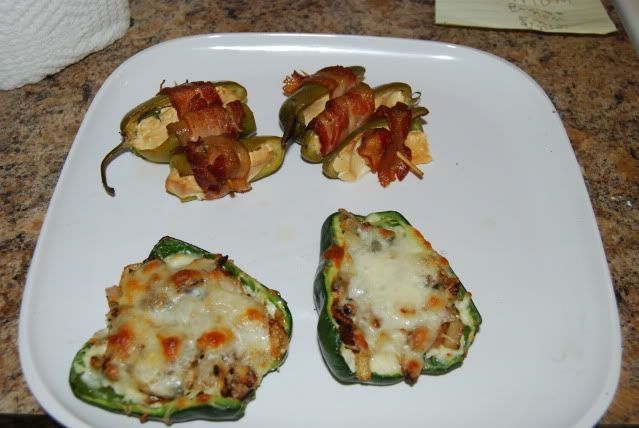 After the LB & ribs hit 135* (the ribs took about 30 minutes longer than the LB), I seared them on the grill with some locally-grown corn...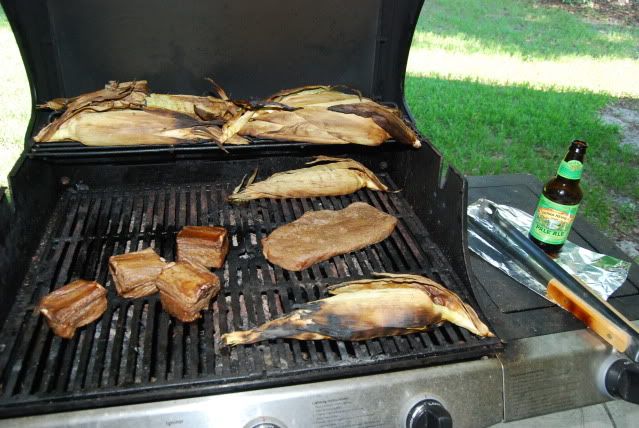 The sliced LB...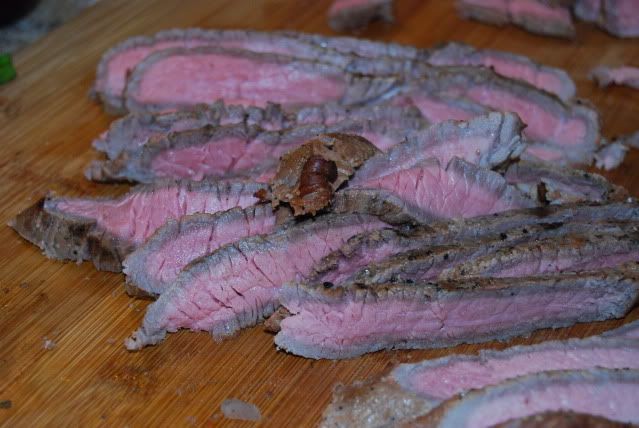 Table set, time to dig in...
A prepped fajita with some pico de gallo & guac...
OH - and we had this watermelon & pickled onion salad- I highly recommend it - the recipe can be found here:
http://find.myrecipes.com/recipes/re...ipe_id=1898515
Hope you enjoyed the photos, & thanks to those who offered advice on my questions about this smoke - the folks on this forum are so helpful.