All right my friends. Here it is.
Smokin it up.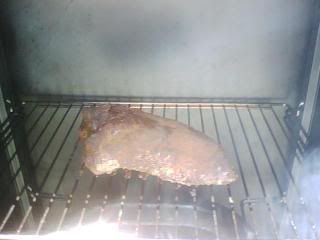 Smoke ring baby.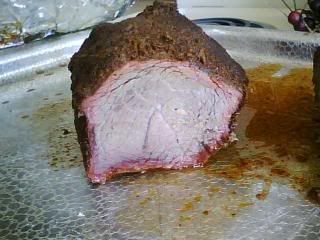 All shredded up.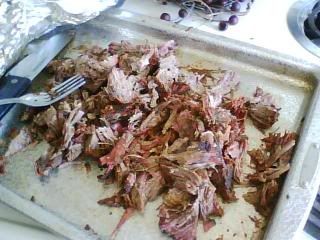 And of course, it's final stop before rapid consumption.
Used some basic Sweet Baby Ray's BBQ sauce on the right, with some pepper jack, and pepperoncinis on the left. The only thing I'd have done differently is replace that cola in the top right with a brewskie, and maybe try a different wood. The hickory did not disappoint though.