Went with the wife to Krogers tonight to pick up my project for tomorrow. After my corned beef mishap last week, I'll be happy to give chuck a try tomorrow. Wish I had the money to pick up a big slab of brisket, but we went with a smaller chuck roast for the two of us. My budget for smoking still isn't the greatest. Here it is.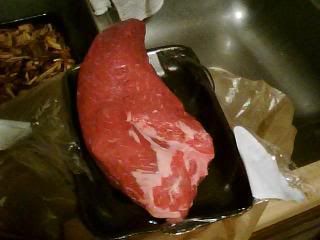 It's probably about a 5-6 pounder. For my rub, I just went with some typical beef seasonings.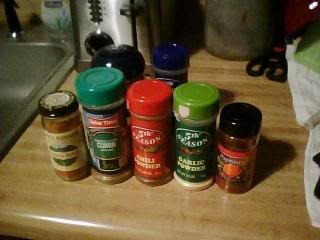 As you can see here, I used a little cayenne, some cumin, chili powder, garlic powder, paprika, and salt & pepper in the background. I'm still a newbie, and don't have any magic rub recipes yet, so I just went with what was in the cabinet. Here's the finished product, ready to go for tomorrow.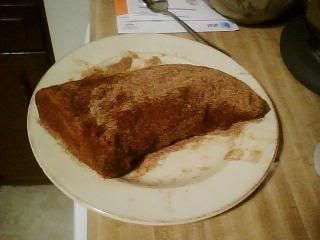 Got er in the fridge, and it's ready to slap on tomorrow. Can't wait!
I'll post tomorrow with updates. By the way, I love smoking so much, I've also started smoking blog of my own over at
http://bsqueadventures.blogspot.com
. Check it out if you want.