Hey All,
Smoked a butt yesterday. Here is the recipe:
Brine
1 cup pickle salt
1 cup brown sugar (I hate the suger, but Mama likes, so c'est la vie!)
1 tsp onion powder
1 tsp garlic powder
1 tsp crazy mixed-up pepper
2 tsp cayanne
water to cover
in the fridge overnight
Rub
3 1/2 tbs crazy mixed-up pepper
2 tbs spanish paprika
2 tbs ground mustard
2 tbs cayanne
2 tbs onion powder
2 tbs garlic powder
2/3 cup brown sugar
Mop
After it hit 100 degrees internal, I mopped w/2/3 apple juice and 1/3 Sailor Jerry's Rum (cherry flavor . . . awesome!!!)
Smoke
Smoked w/1/2 cherry 1/2 pecan at 225* for 10 hours. When at 165, pulled and foiled, and put in the oven until it hit 195. After that, into a cooler w/towels overnight.
Here's the pics:
The brine
1/2 way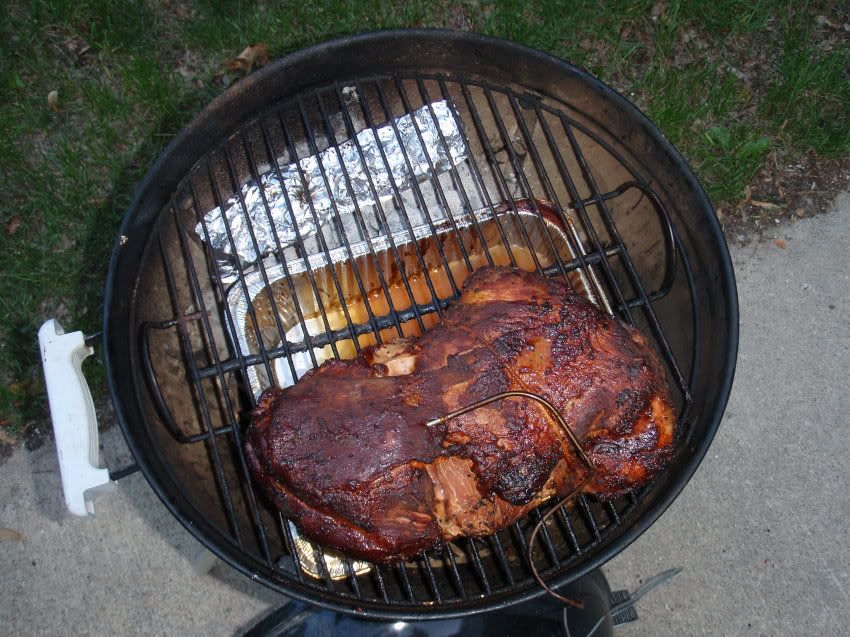 About to pull it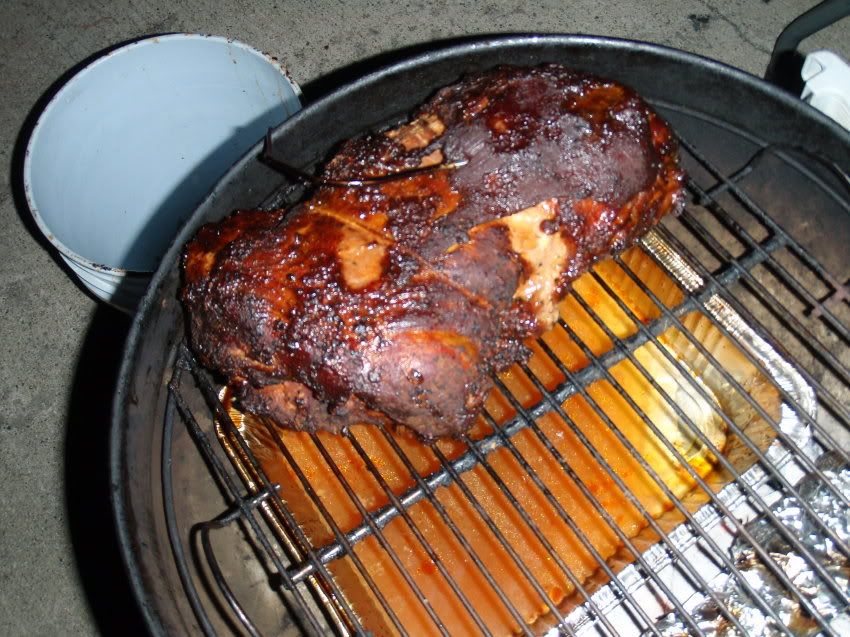 After the cooler rest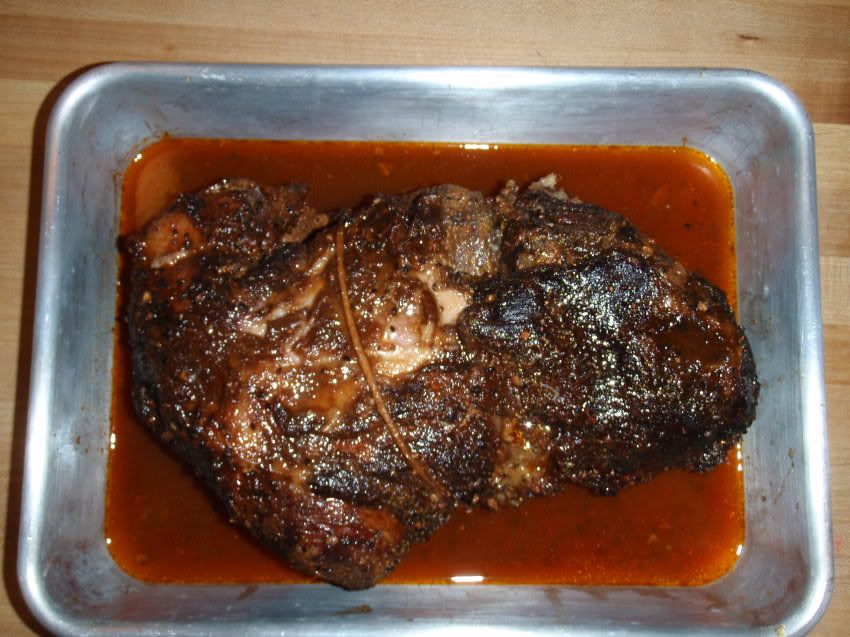 Cut
1/2 pulled, 1/2 left whole for tailgate chilli (I'll freeze the pile in the bag and then come Fall, cut it up for chilli for an Iowa State game! :)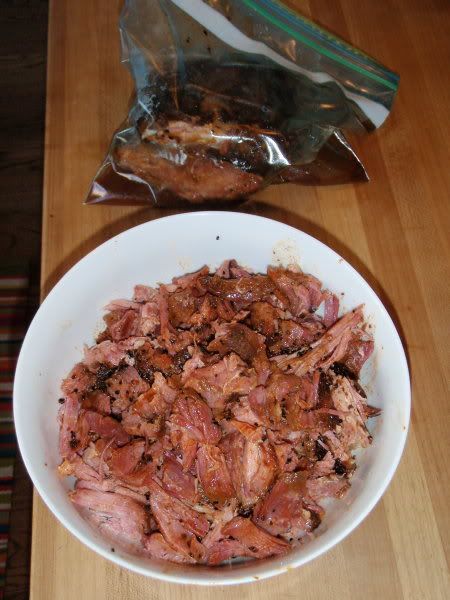 Que (w/mama's homemade sauce [Carolina style . . . heavy on the vinegar, light on the sugar . . . SICK good!!!!]), fried oyster mushrooms (btw - for the 'shroom lovers among us, taste almost like morels if fried in butter n' crackers!!), and potato salad . . . eatin' like a god!
Thanks for looking!!!
Best,
Trout