My main smoke toy is the camp chef 24 smoke vault but it is out of work due to an issue with the burner. I had my Clark Grizzwald moment last weekend while smoking. A fierce rain storm came in and I thought I was ok until the gutter over flowed and niagara falls came gushing down right into the top vent of the smoker. I was cursing up a storm trying to get the food moved to my gas grill and I think I jarred something with the burner and its not working. It was a sight to be hold and unfortunately my 3 year old witnessed it. LOVELY.
Moving on, my dad gave me his weber kettle and I wanted to do a brisket on it. So I grab a 8.5lb from Sams I have it smoking as we speak. Using a combo of cherry and pecan. Have the temps maintained around 220-230 and I'm using some lump in combo with briquets. This really is my first real smoke using lump/charcoal and having to maintain the fire and its been fun.
Here is a pic of the brisket: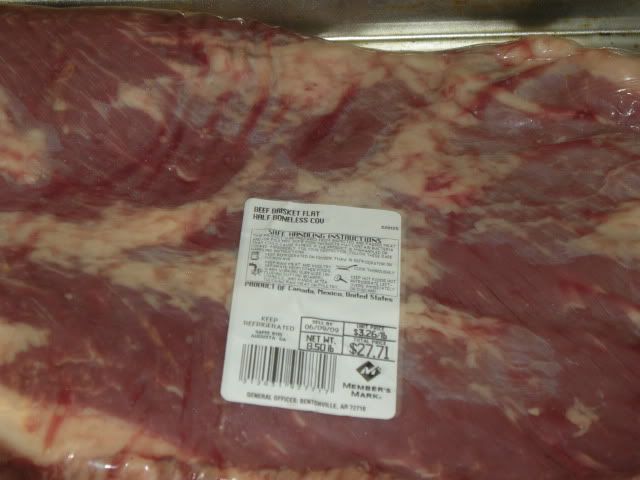 Rubbed and ready: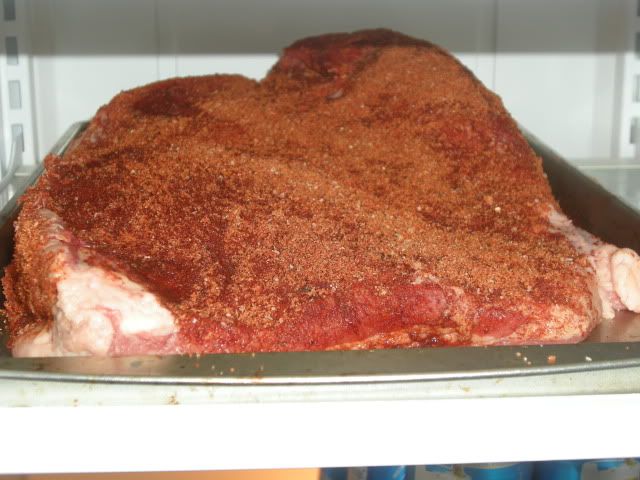 Weber getting ready:
Weber smoking away: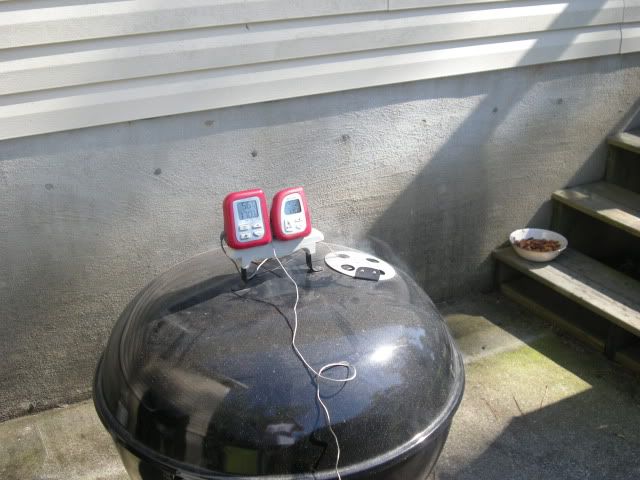 Some smoked brats for dinner: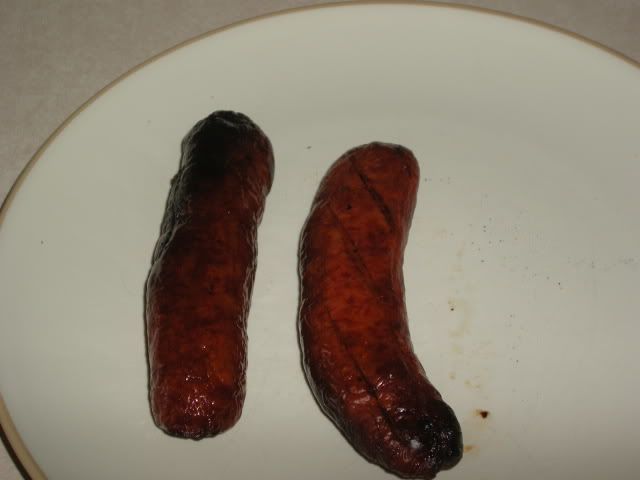 Nice smoke ring!
I will keep updating this one through out the evening. Have a feeling it will be a long one. Started at 430pm est here in Augusta. Nice evening for a long smoke as its hovering around 80 deg right now.
I have yet to mop the brisket and I have it fat cap down. Should I do a mop or leave it be? Thanks for viewing!!