I was at the butcher last night, and was almost going to BB ribs again(I have done ribs every weekend for about 8 weeks now. Instead I saw some beautiful bone in pork loins. I had to get one a 5# loin was about $7.
I mixed some mustard and minced garlic last night, and rubbed the roast down with it, hoping for a crust with garlic in it.. Wrapped it and put it in the fridge.
This morning I added a dry rub to the loin, and am going to smoke it this afternoon after mowing the grass.
here is what I ahve done so far.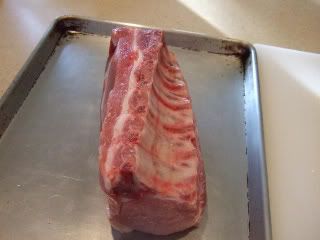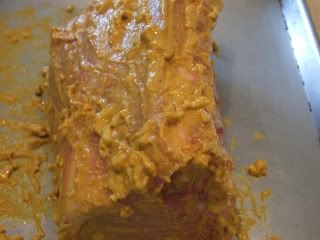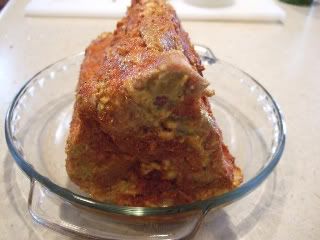 thanks for checking out my pics.