A while back I found a deal on eye of round roasts, buy 1 get 1.
Smoked the first one up and was pleasantly surprised at how tender it came out.
So I thawed out the second one and injected it with Italian dressing
I strained the dressing through a metal coffee filter to remove any bits that larger bits that would clog up the injector.
Coated with an envelope of Italian dressing mix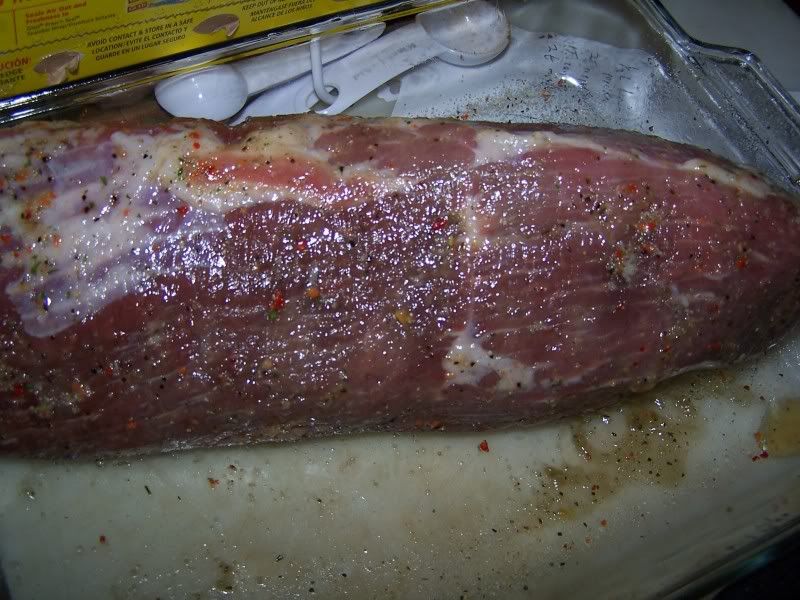 Smoked over hickory at 230-240 until it reached 130
Covered it in foil and threw into a 450 oven to crisp up the outside and raise the temp to 140 but...here is where the "well" done mistake comes into play.
Only meaning to leave it in for about 10 minutes I went back outside to the smoker. Music was on, drinks were flowing and people were chatting, I go back inside about half an hour or so later to refill my drink and as soon as I walked in I could smell the beef...I ran into the kitchen and grabbed it out of the oven cussing loudly the whole time.
After it cooled for a few minutes and I cut it fearing the worst...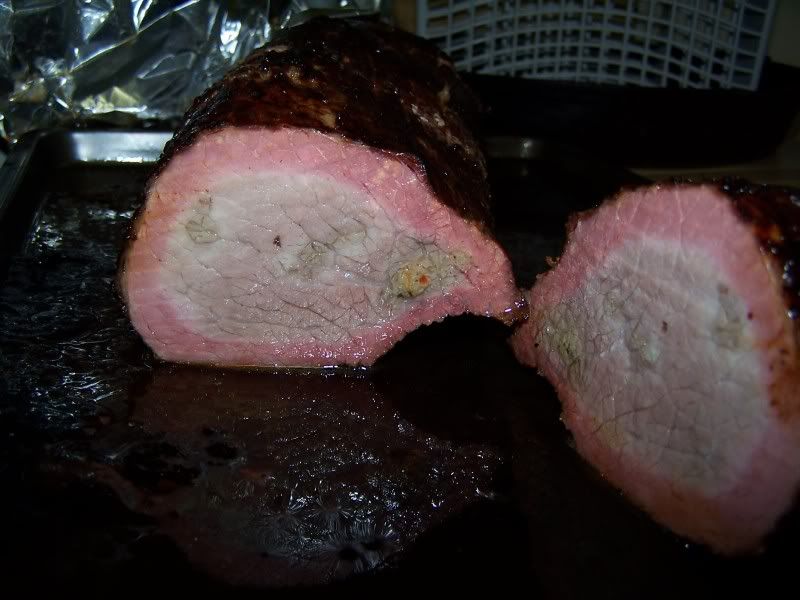 NOOoooo.......Well done!!!
Now an eye of round can be very tender but are notoriously known as a tough cut when cooked to something say-well done.
I almost just tossed it but my brother-in-law suggested we slice it up and he would use the drippings to make a gravy and we'll see how it turns out.
So I sliced it up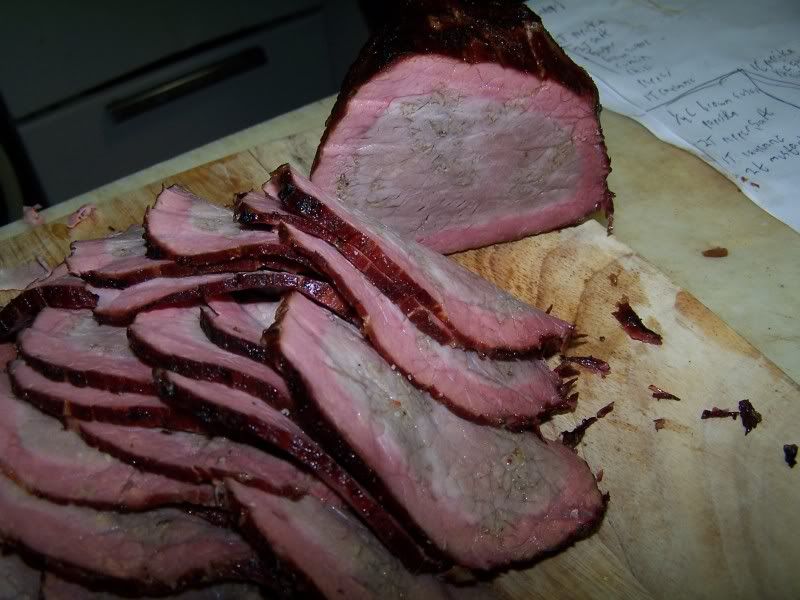 Tried a piece in the gravy he had made
It was like an absolutely amazing and surprisingly tender smoked roast beef, we were going to have it on sandwiches or with mashed but just ended up throwing it all in the gravy and eating it just like that.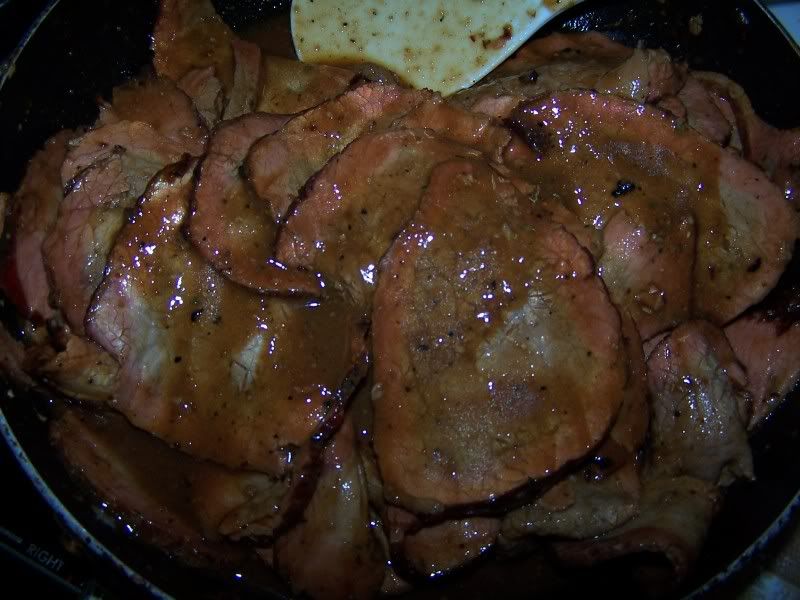 I was so happy it turned out, I would never ever cook it to well on purpose but thankfully it was a well done mistake that turned out pretty darn good.