Started with rolling out jd sauage and pulled pork w/red chile sauce.
Added smoked Gouda cheese.
then got the bacon ready, laid out the loaf, topped with a little rub, wrapped her up and in the frig she went.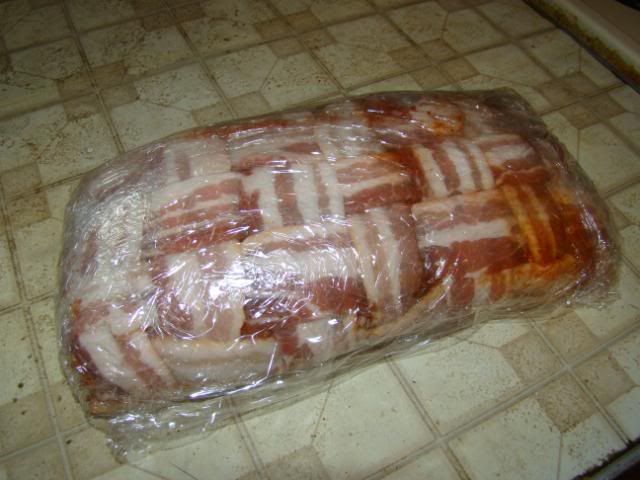 Pulled out of frig this morning, put into my MES on wheels ( got a bad back so I raised it up -- sure helps out the old back )
Cooked at 225 for a little less than 3 hours. Sure came out pretty.
The outside was not quite what I was expecting, but good, but the inside was great--if I do say so myself.
Thanks to everyone here for all of the tips and advice. Going to do ribs this weekend. Come on Saturday!!!!!