Alrighty, so the other night I bought me a butt, slathered her with some mustard and coated with some seasonings.
Basically your usual, some brown sugar, garlic, Hungarian paprika, salt, pepper, onion powder.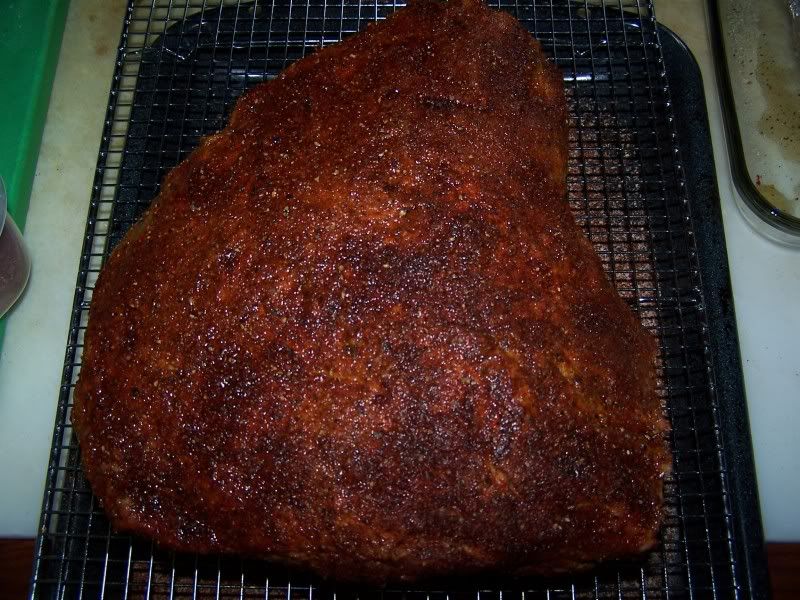 Threw on the smoker over hickory at 225-250 for a looooong time, sprayed with apple juice every 45 minutes after the first hour.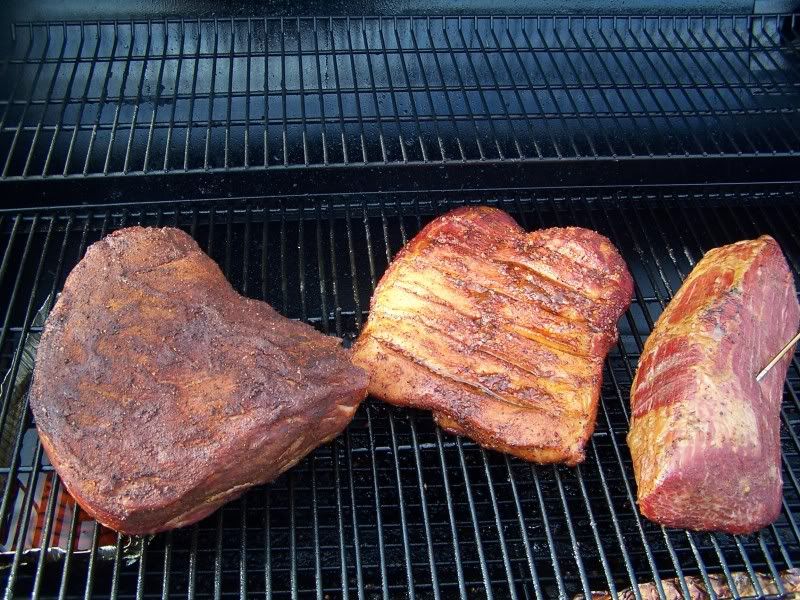 Stalled at 140 and after 3 hours I just wrapped in foil, spritzed with more juice and into the oven.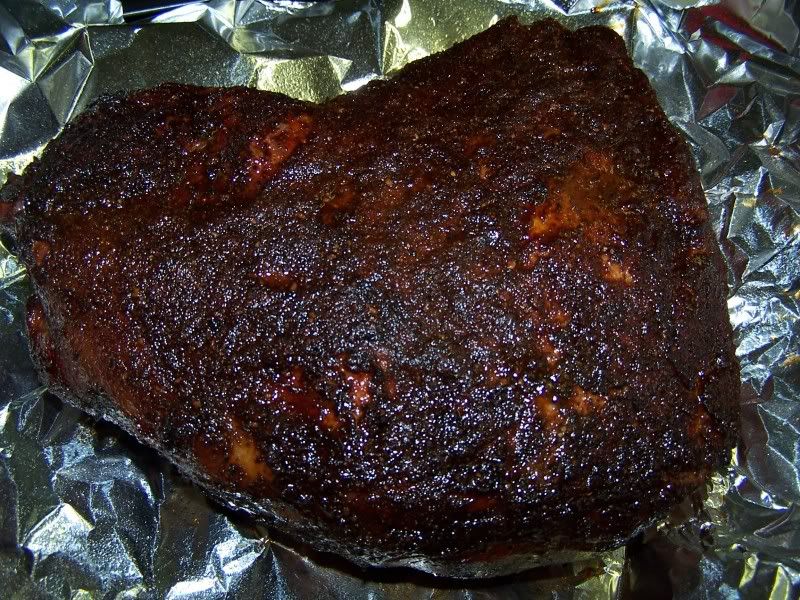 Found out later a big reason it stalled is because I let my water pan run out of water and it was basically deflecting heat from the fire box.
Brought up to 205, wrapped in a towel and into the cooler, and finally sleep for a few hours.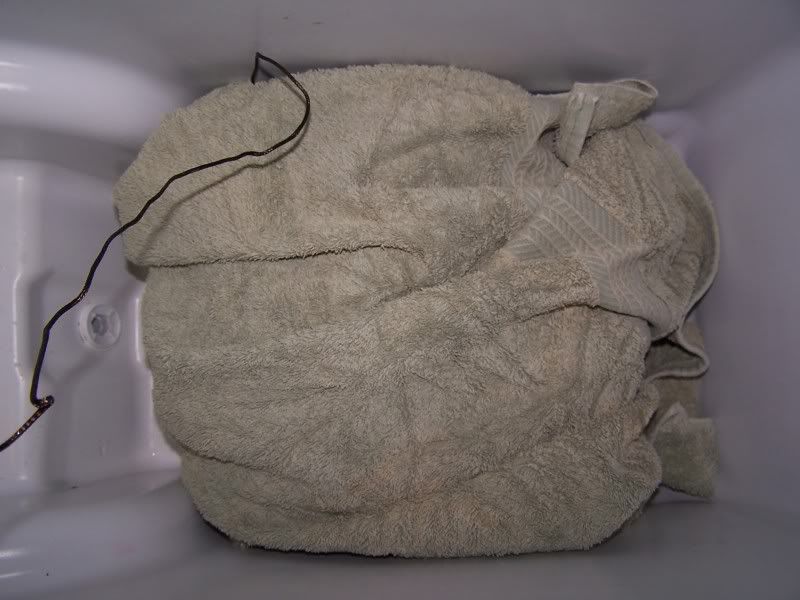 When I woke up I had to run out for a few hours, butt sat in the cooler for 6 hours and this is where she was at when I got ready to pull...
Still way above the danger zone.
Ready to pull.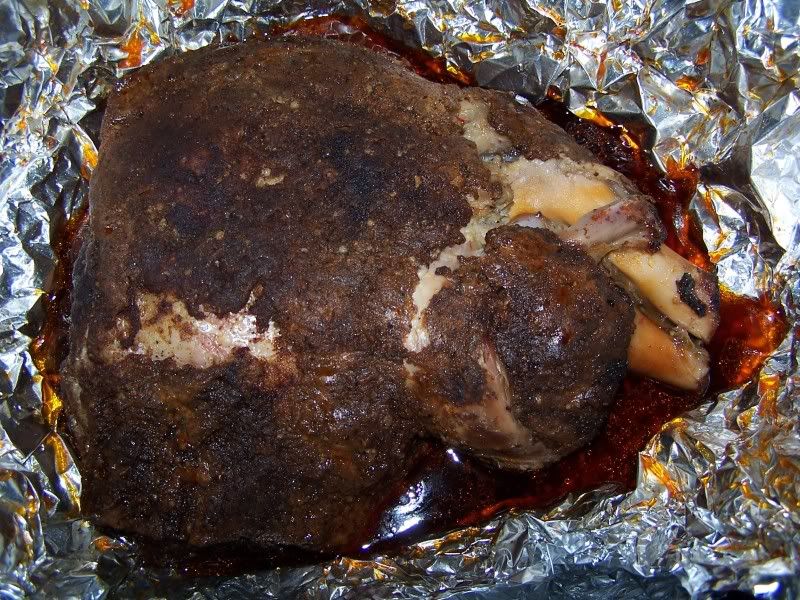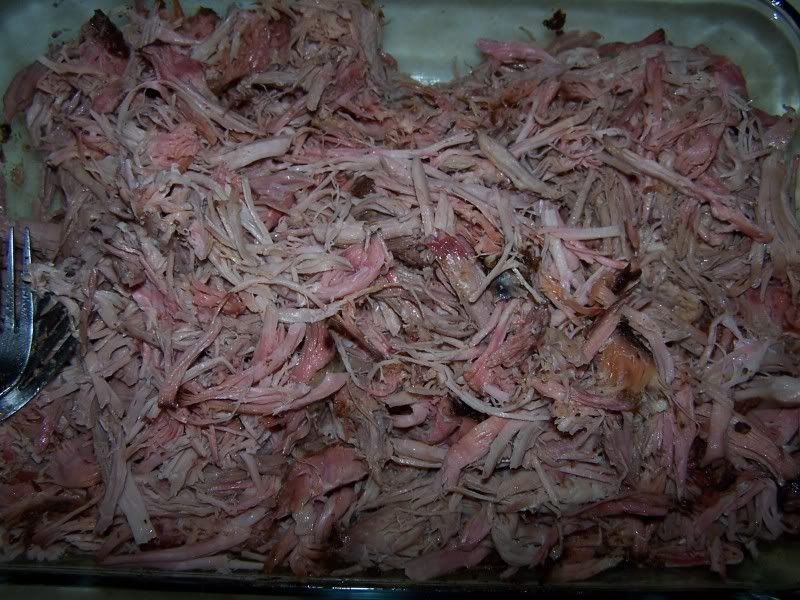 Added a bit of finishing sauce, didn't write the recipe down, a dash of bottled BBQ, a sprinkle of the rub and some store bought coleslaw.
Would have made my own coleslaw but I forgot so I had to do what I had to do.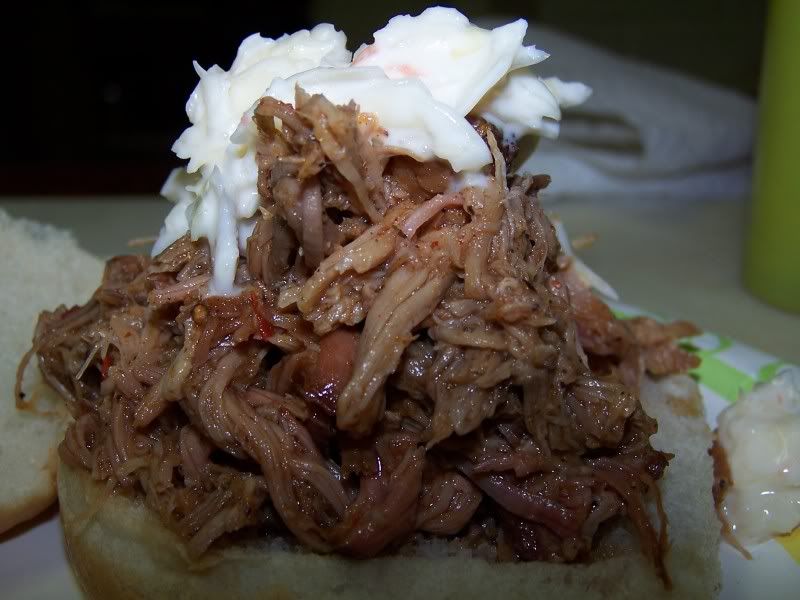 -Now the leftovers-
Boiled a few potatoes for 15 minutes, peeled and chopped and set aside.
Sauteed some diced onions till translucent, added some minced garlic and pulled pork. Mixed all together with some more of the pp rub.
Formed into patties and fried in some olive oil and butter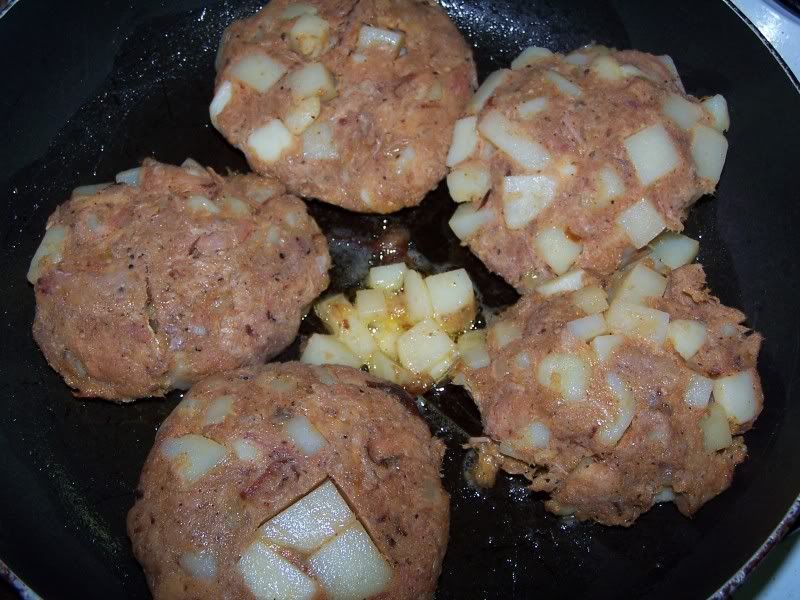 Potatoes were a bit hard so the patties had trouble forming so next time I will cook them at least 5 mintues longer.
Served pulled pork hash topped with a fried egg and some swirled rye toast.
-Sandwiches with new (to me) sauces-
So with all this leftover pulled pork I decided to try a few new sauces I had never done before and see how they work.
First sauce was a ketchup based sauce
3/4C apple cider vinegar
1/4C ketchup
1/4C water
1T brown sugar
1t kosher salt
1/4t crushed red pepper
Mix all and simmer 20-30 minutes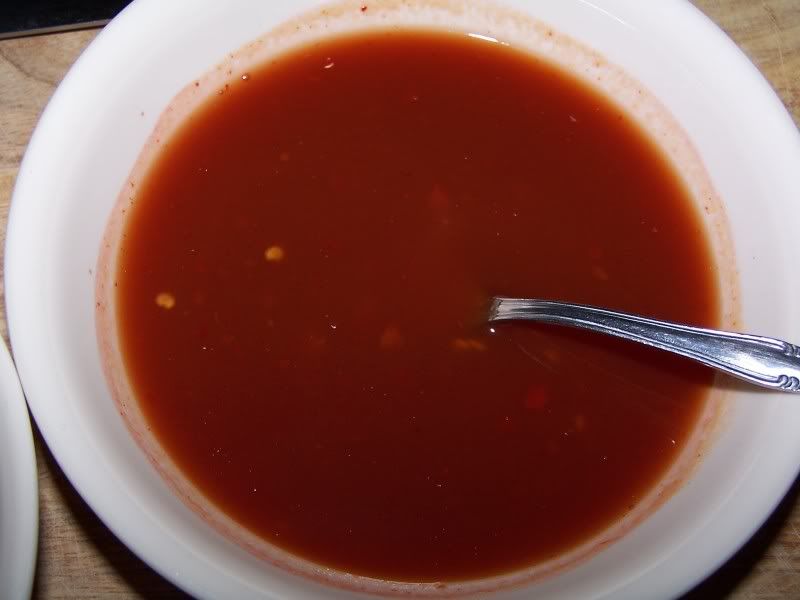 Second was a mustard based
1/2C regular mustard
1/4C balsamic vinegar
3T brown sugar
1T butter
1/2T worcestershire
1/2T lemon juice
1/2t cayenne pepper
mix all and simmer 15-20 minutes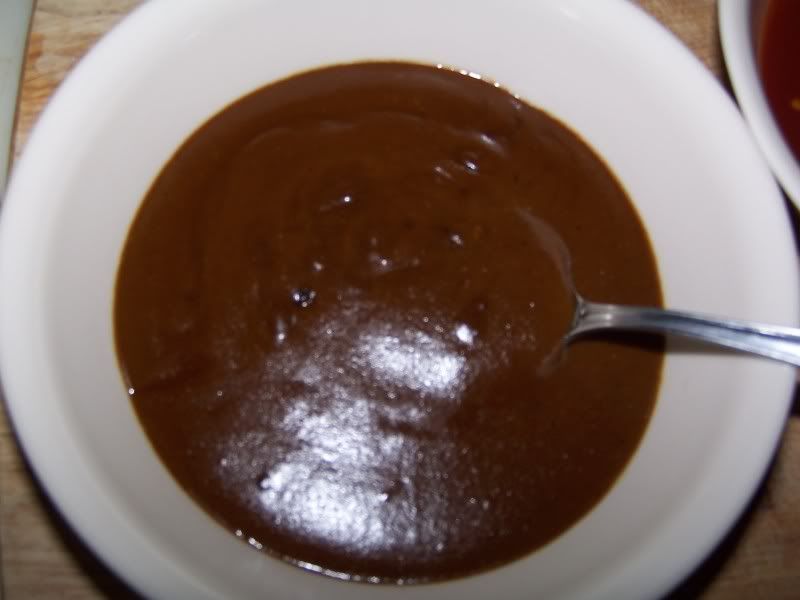 I have to say thatthe ketchup one was ok but needs a bit of work, the mustard based sauce was really good.
I thought it would be average at the best but I was really surprised at the flavors.
Thanks for looking
Happy smokes.