I had some smoked kielbasa, andouille to use up so I thought a nice little pot of Hoppin John was in order. Soaked the pintos over night then simmered in chicken stock for about 4 hours with some oregano, parsley, basil & Thyme.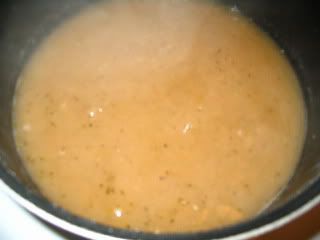 Sauteed some japs, yellow and orange bell peppers, onion, garlic, cayenne pepper and CBP in bacon fat then added the andouille, kielbasa, and thome thrimps.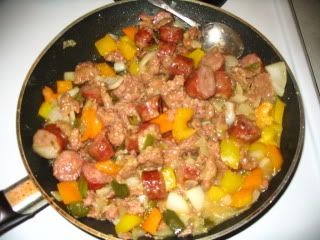 Stirred this mixture in with the pintos and stock and added about 1 cup rice and let it think for about 2 hours on low simmer.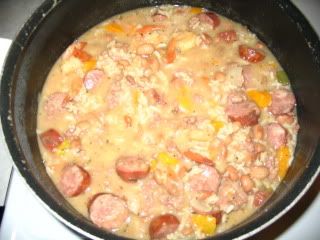 Was a nice stick to your ribs dinner. Thick and saucy like a risotto.
Also had some extra smoked kielbasa and some asparagus and tried my hand at pickling. Stuffed a jar with the sausage, asparagus, garlic, japs, and filled it with a hot brine of cider vinegar, white vinegar, kosher salt, CBP and pickling spice.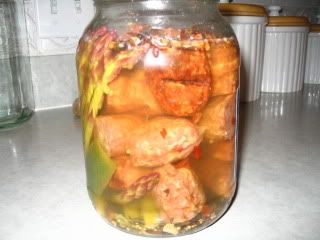 Well see how this turns out in a couple of weeks.
Thanx for looking!
Lou