I cured some pork shoulder pieces with a mix of TQ and sugar then smoked with hickory on my drum.
Used 1 TBS of TQ mixed with 1 tsp of sugar PER pound of meat...
Sprinkled the cure on and let the meat sit for 3 hours....
Rinsed the pork in cool water, rubbed with olive oil and seasoned with cracked black pepper...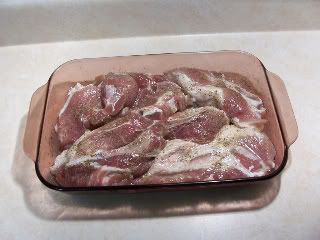 Smoked on my drum for about 1 hour at 275 degrees...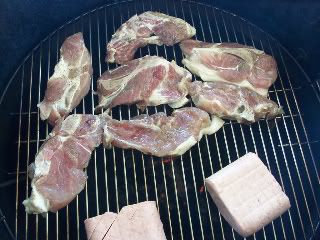 The cured pork was pretty tasty, nice and moist too.
Thanks for checking out my supper.
__________________