Fired up the WSM this weekend and tossed on a brisket... Splashed some Tabasco Spicey Worcestershire sauce, coarse salt and fresh cracked pepper...
Came out black, but pretty good eats...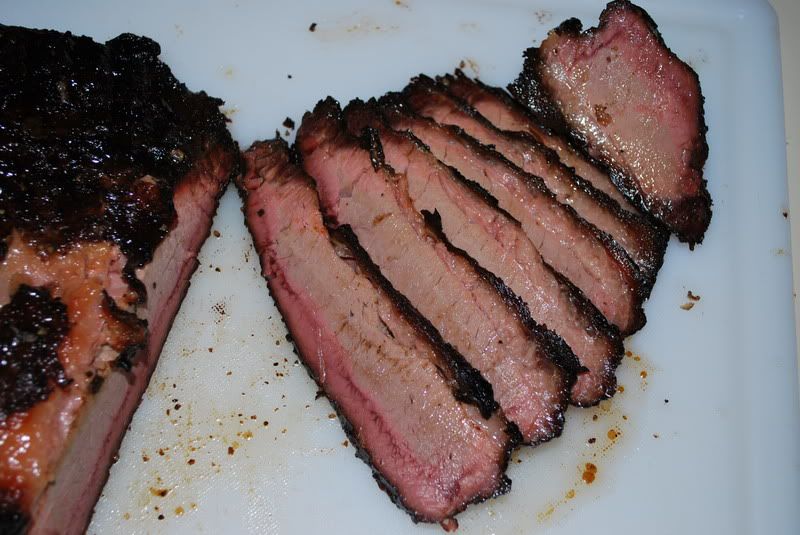 Separated the point, cubed it up and put it in a pan. Coated with some spicey rub, and a few red pepper flakes and then tossed in bit of SuckleBusters BBQ Sauce. Put the ends back on the WSM for a few more hours in the pecan smoke.
Here's the results.
Spicey, smokey and just the right amount of chew!