I picked up a 9.25 lb pork loin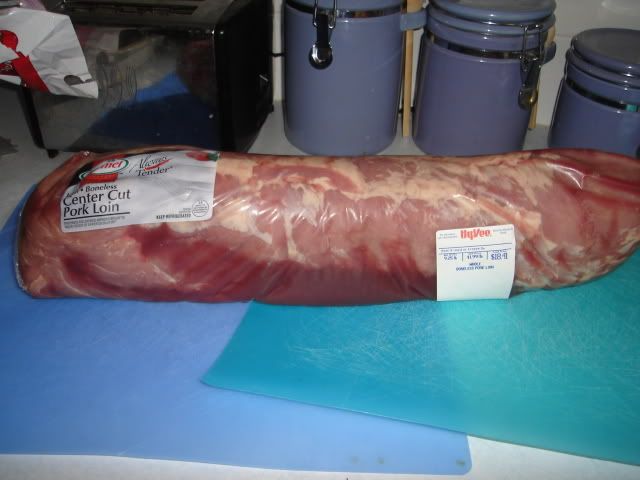 Rinsed and patted dry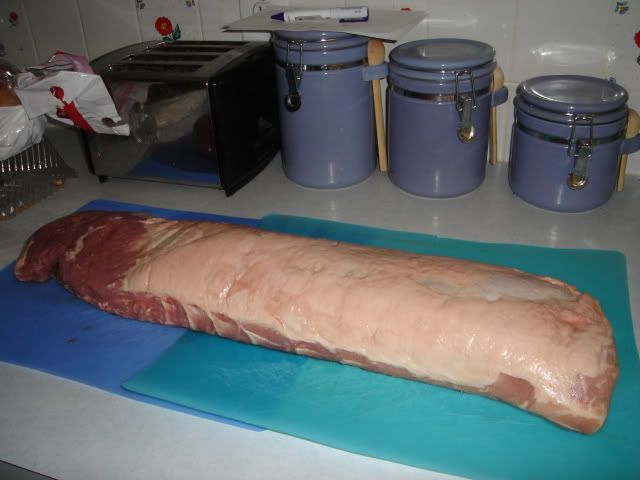 I cut it in about half and made 2 different kinds. The cure/seasoning blend amounts are PER POUND of meat
One is:
1Tbsp Tenderquick
1 tsp Garlic powder
1 tsp Onion powder
1 tsp Paprika
The other one is:
1 Tbsp Tenderquick
1 tsp "Roasted Garlic & Bell Pepper" seasoning blend
1 tsp Cavender's Greek Seasoning blend (salt free)
1/4 tsp red pepper flakes
Here they are rubbed, wrapped, and ready for the fridge.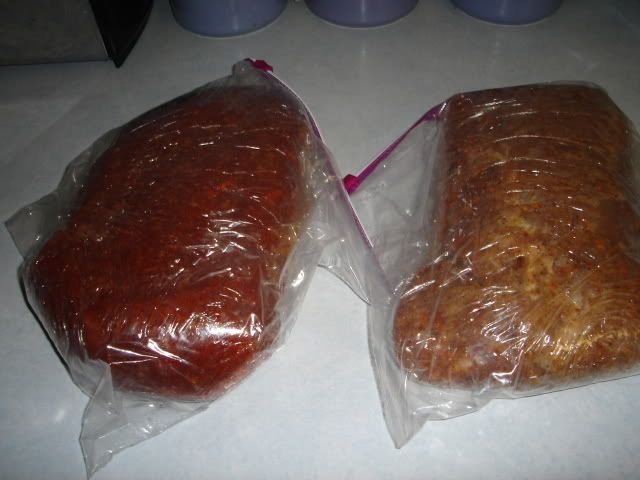 They spent about 10 days curing. I flipped them over every couple of days
I rinsed thoroughly and then soaked in cold water in the fridge for about 2 hours.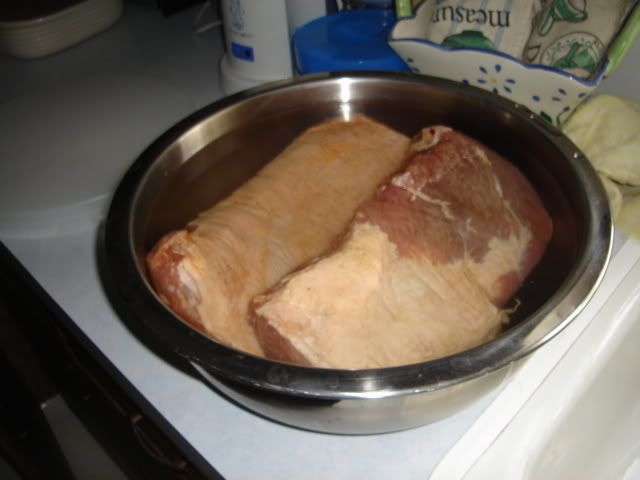 I patted dry and the sprinkled the first one with a little cracked black pepper and sprinkled the second one with a little more of the roasted garlic seasoning blend. They sat on the rack about 45 minutes to dry while the smoker came up to temp
They smoked at about 150 degrees for the 1st half hour then at temps of 200-220 until they reached an internal temp of 160. I took them that high because I wanted to be able to eat it without recooking/frying. They have a nice pink color throughout.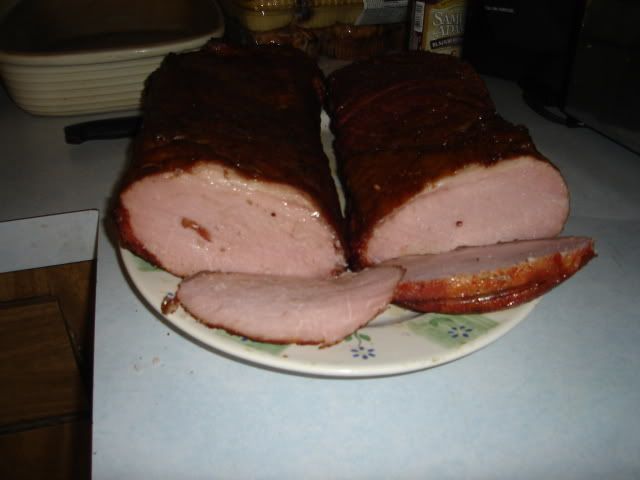 They sat in the fridge for a day or so then I pulled out the meat slicer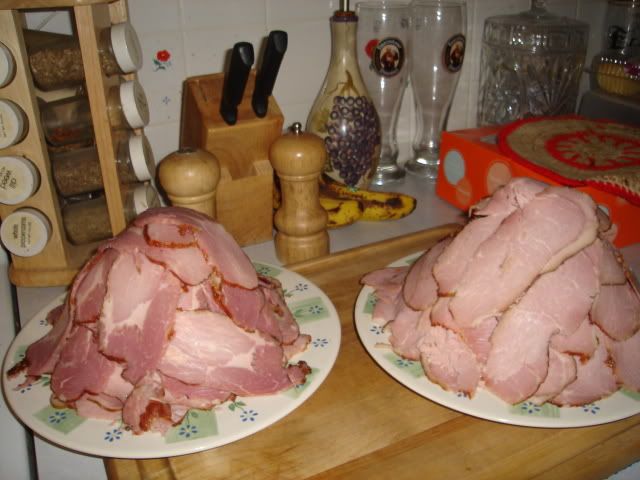 I vacuum sealed them in half-pound packages and stashed them in the freezer. I am now stocked for a little while.