Would first like to thank all that have served this countrys armed forces, and defended our freedom, so we may do things like throw some Q on the smoker, and enjoy friends and family on these wonderfull weekends, THANK YOU!!!
Doing a whole slew of food this weekend for a friends pool party, pulled pork, pork loin, pulled chicken, mac-n-cheese and baked beans. Here is a little Q-view for yall!!
pork shoulder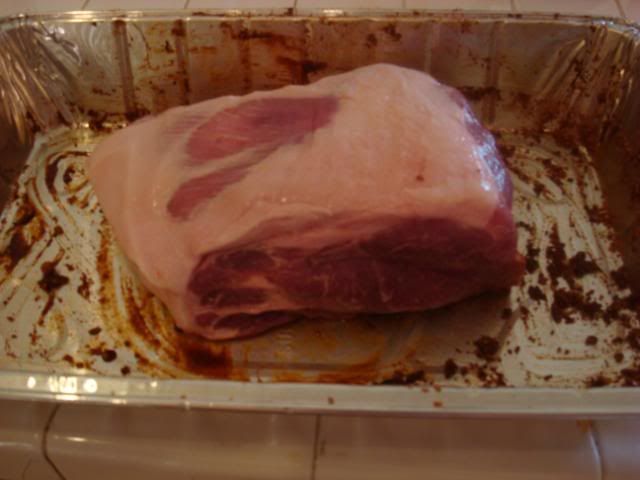 4 of em all rubbed up and wraped in saran wrap.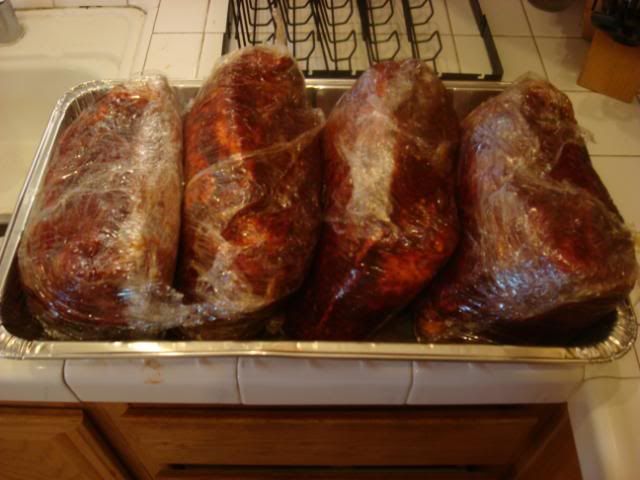 some pork loin rubbed up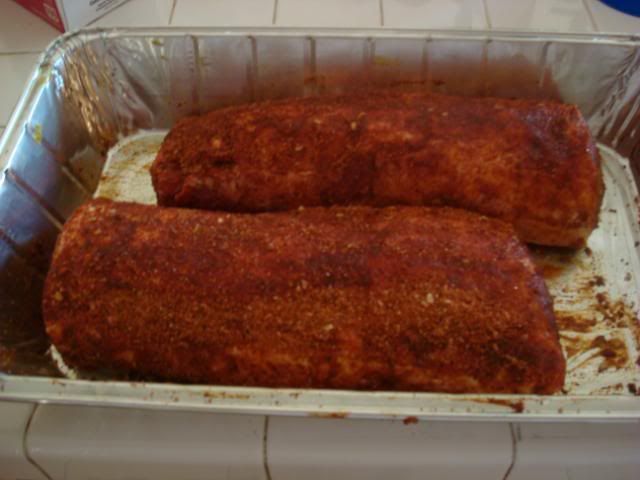 pork shoulder onto the traeger, done in apple wood.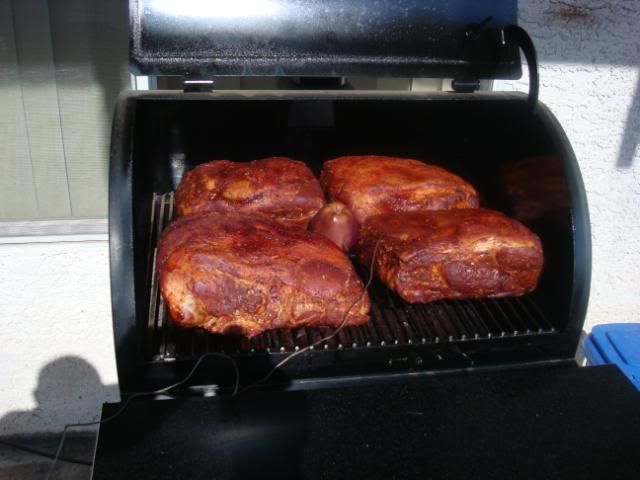 pork loin done on the stick burner, smoked in applewood, sliced thin, then spritzed with apple juice and captain morgans.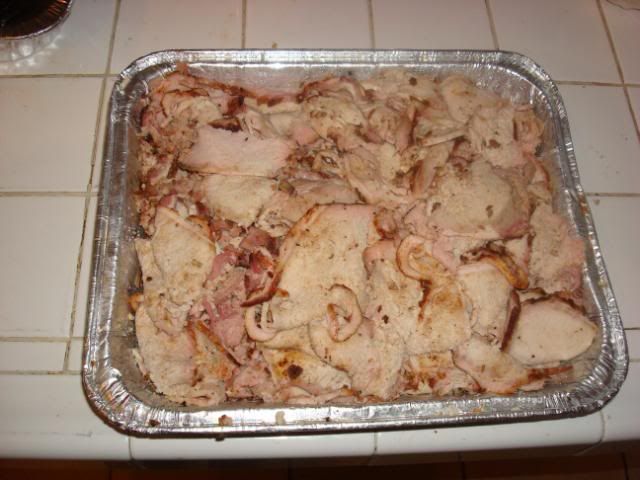 pullin pork time! finishing sauce is cider vinegar, water, sugar, crushed red pepper, black pepper, coarse salt.
Big old pot o'beans. old family baked bean reciepe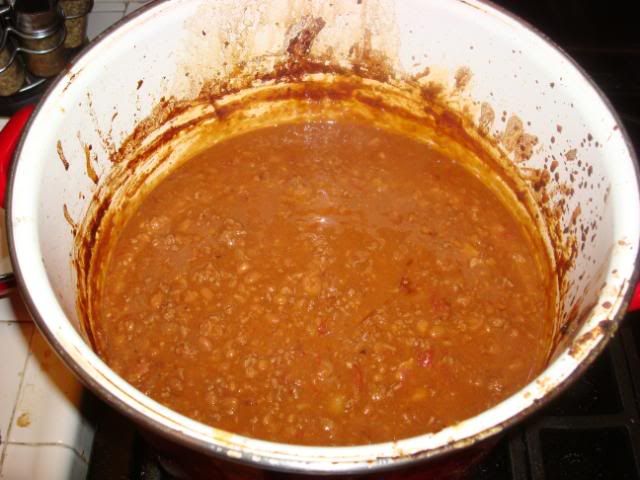 Will post mac-n-cheese and pulled chicken in the morning when its done.