Well got the ol girl up an runin, changed from startin with ribs ta chicken legs/thighs.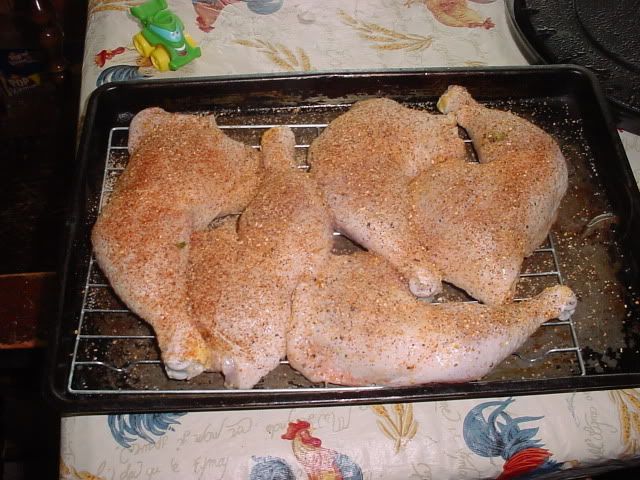 The bird parts after soakin in a new citrus brine I cam up with an a new citrus rub.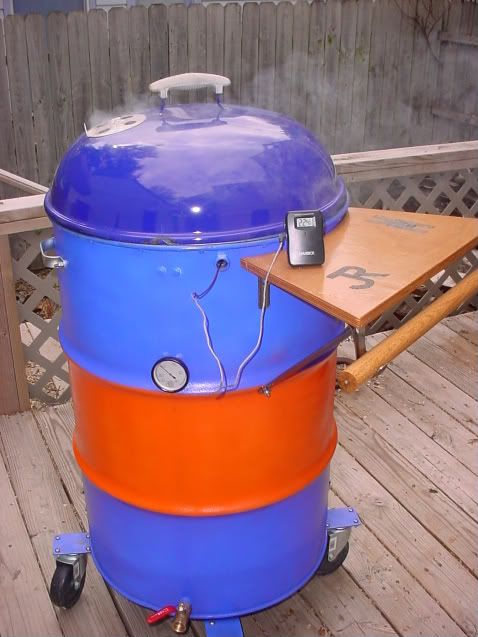 Trident 1 chuggin along, she runnin at a comfortable 224°.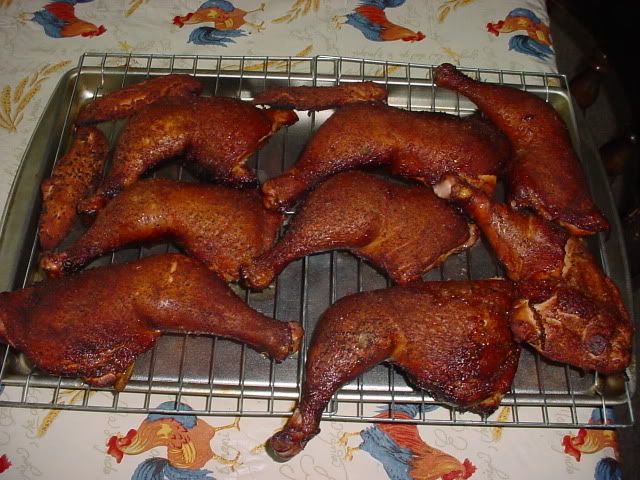 The finished bird parts. Great color, smell fantastic. There restin a bit then we give em a taste test!
Got a bit a learnin ta do but thin this is gonna be a fantastic smoker!