The first one was just thrown together and since Carol liked it so much we made another with a little more effort.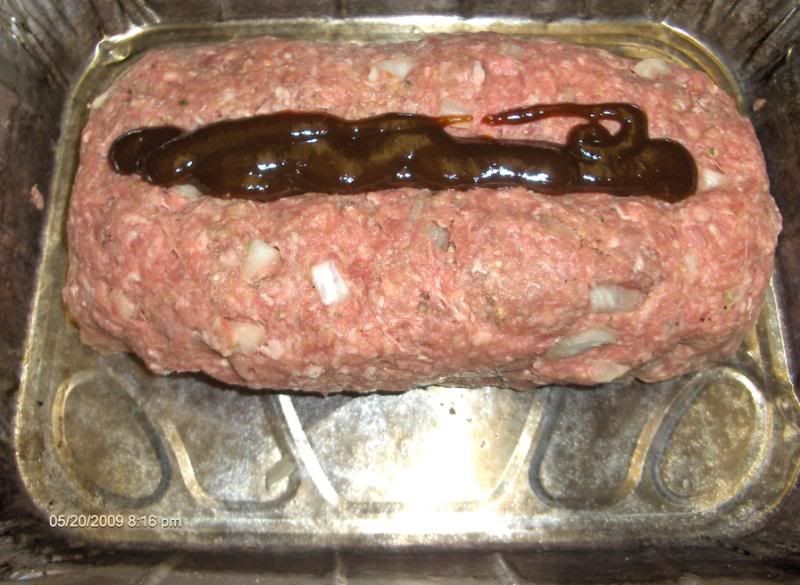 We added choped onion 2 eggs, Italian bread crumbs, basil, oreagano, salt, lemon pepper, granulated garlic, mixed it up and made a loaf and put some KC Masterpice on top.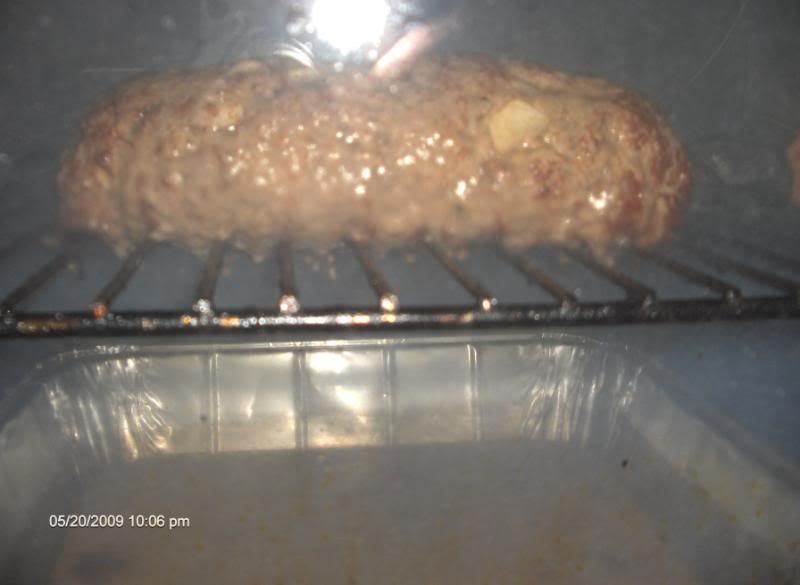 Almost 2 hours in.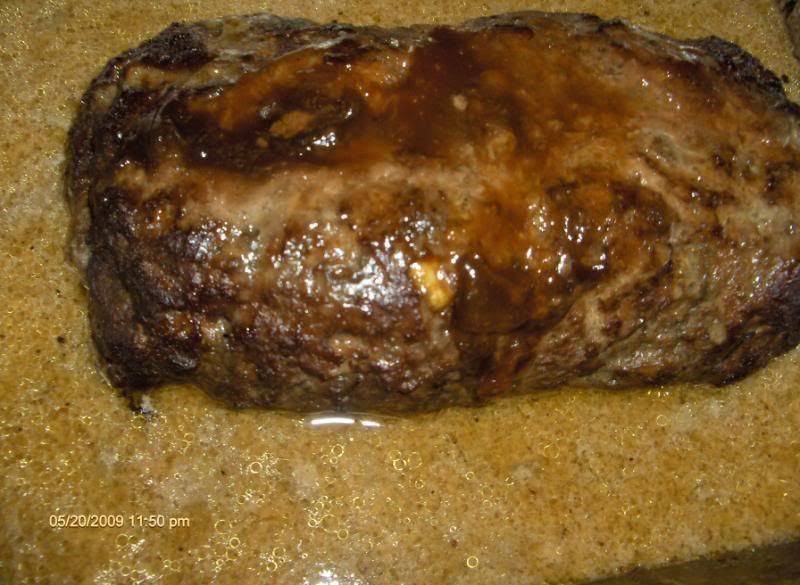 Here it is at 150'.
After slicing tonight for Carol's lunch tomorrow.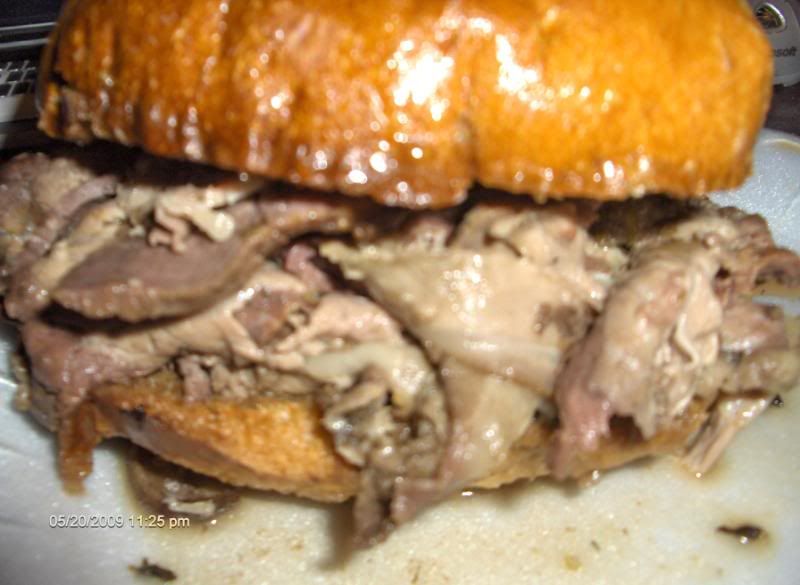 A bonus Qview, I had to eat this last night to make room for the meat loaf. Italian beef, yummo. I mean somebody had to to it,
.
Thanks for watching.