Since I had a problem with one of the last 2 I did, I owed Carol another since the good one went elsewhere.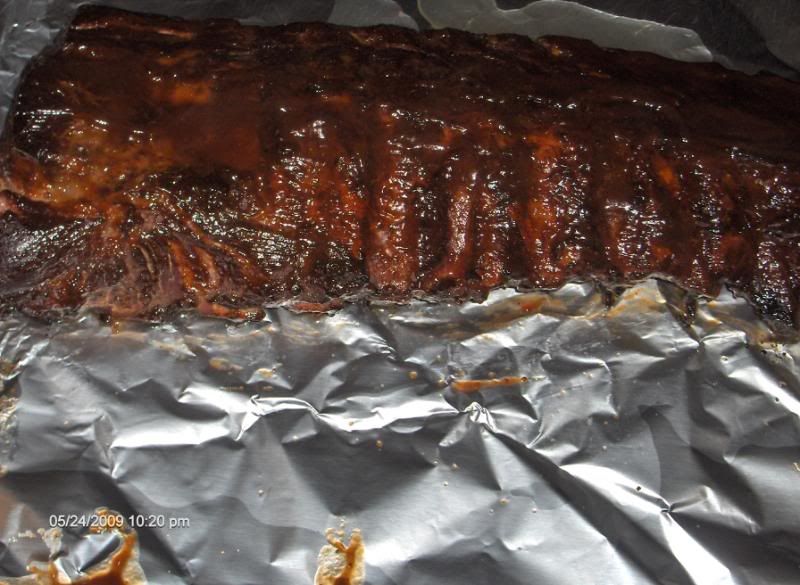 Granulated garlic, lemon pepper very simple. I want to taste the meat, not a bunch of spices.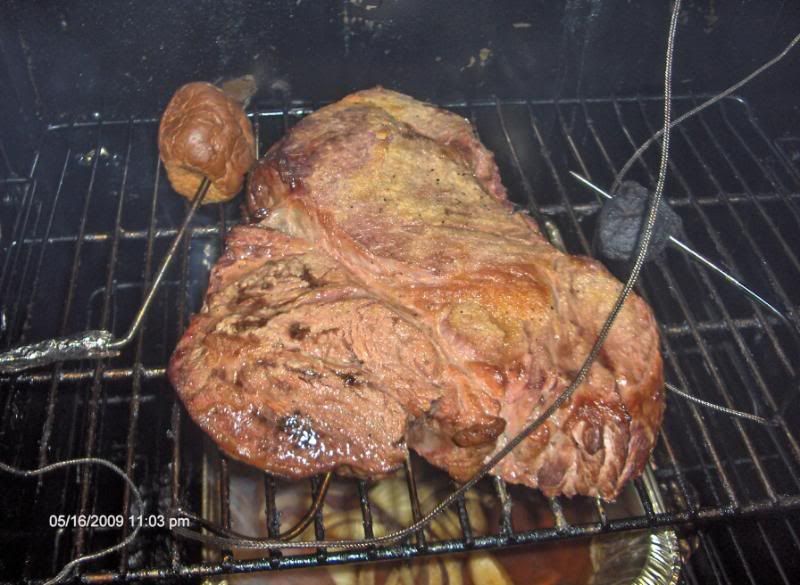 Coming along nicely.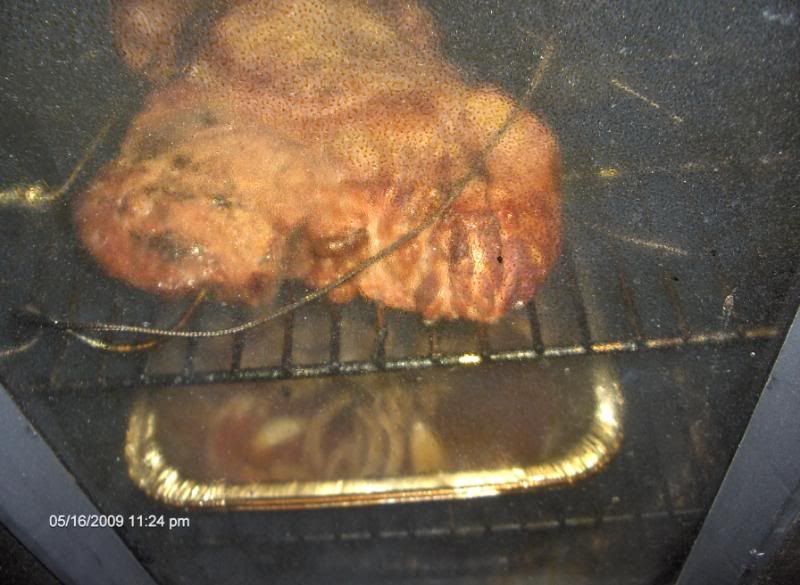 MES Window Qview.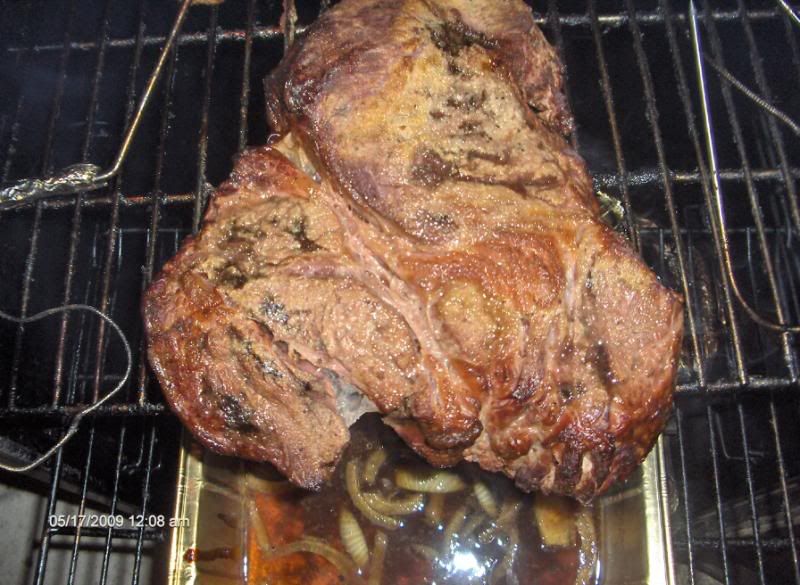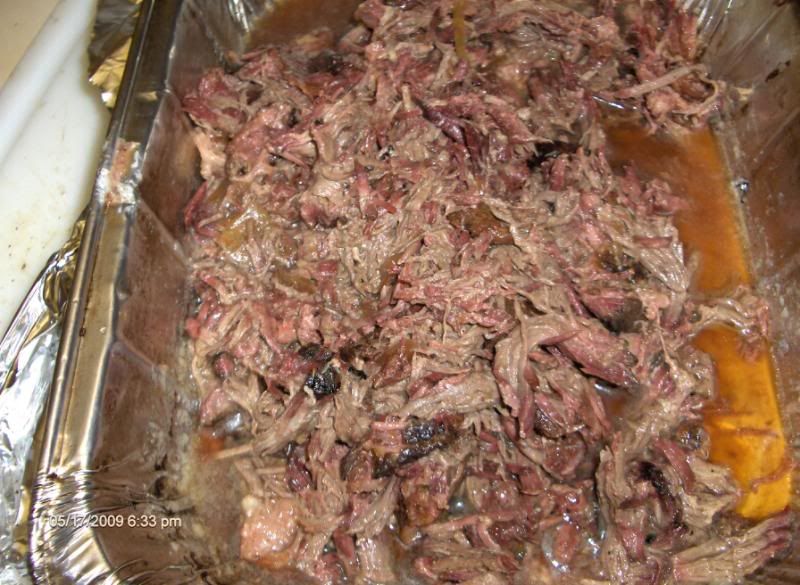 I pulled it at 175' and put it in a 190' oven till the next morning. Came out perfect.