Last time I did a smoke I tried some boneless pork ribs cause they were on sale.
My Brother absolutely loved them and wanted me to smoke some more so I smoked up 2 slabs.
I let him do the rub and season them up.
First he did a Memphis style rub
And a Kentucky style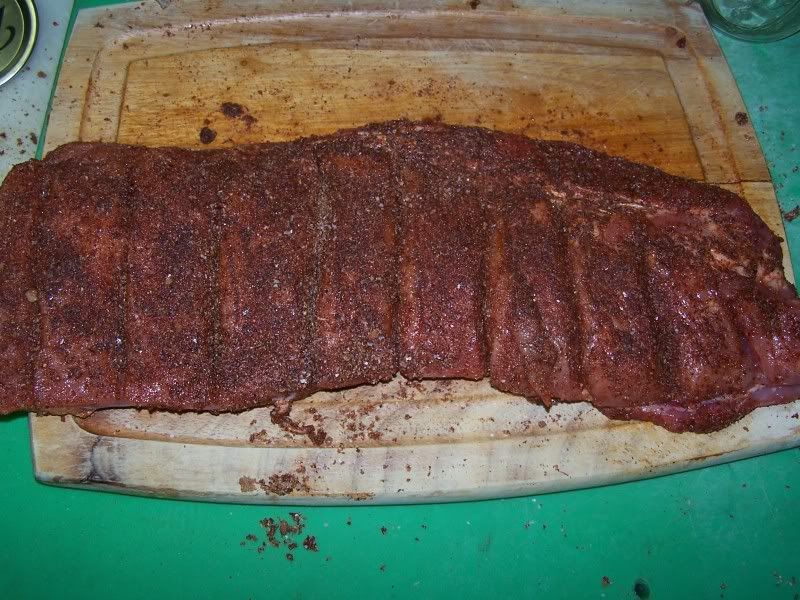 Not sure completely what was in them but they were pretty heavily rubbed and it showed in the final product.
After resting for a little while...
Smoked over hickory, was going to go with apple but I'm all out.
After 1 hour.
I spritzed with apple juice every 45 minutes and pulled them when they hit 160.
After letting them rest under foil for about 20 minutes it was time to dig in.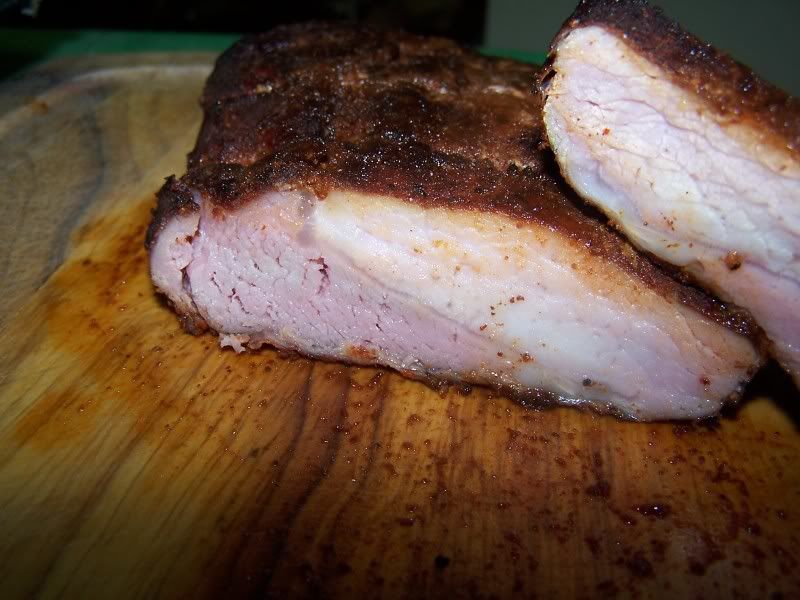 That last picture may seem like it looks a bit on the dryer side but I took that today straight from the fridge so it was firmed up, couldn't use the one I took last night, too much vodka and unsteady hand makes for a bad picture.
The rub was kind of heavy but besides that they were great, melt in your mouth great.
My brother in law couldn't get over how tender the pork turned out.
Thanks for checking out my Qview, gotta go get back to the smoke.