After smoking bologna not long ago, someone suggested I try spam.
I'm not a big spam fan, but liked the way this turned out.
I used one regular Spam and one bacon flavored Spam.
I scored the regular one and partially sliced the bacon one....
Then put them in my drum cooker at 300 degrees with some hickory.
I mixed brown sugar and cayenne pepper for the bacon spam and minced some chipotle peppers in adobo for the regular spam...
After smoking for an hour I brushed the regular spam with the adobo sauce and placed minced chipotles in the slits..
Sprinkled the bacon spam with cayenne brown sugar and spritzed with Crown Royal whiskey....
Then smoked for another 15 or so minutes.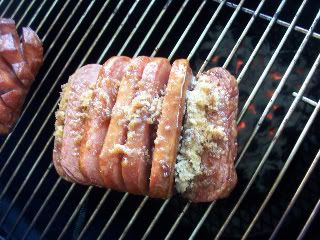 The cayenne/brown sugar/ Crown/ bacon flavored spam had a nice crisp coating but was tender and moist inside...
The chipotle/ adobo spam was nice and moist inside too...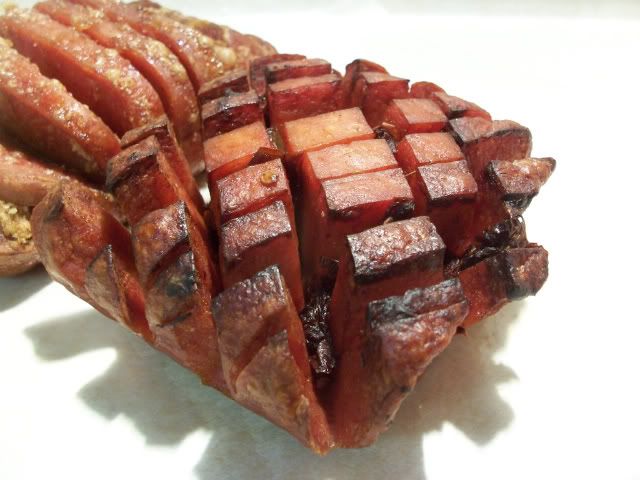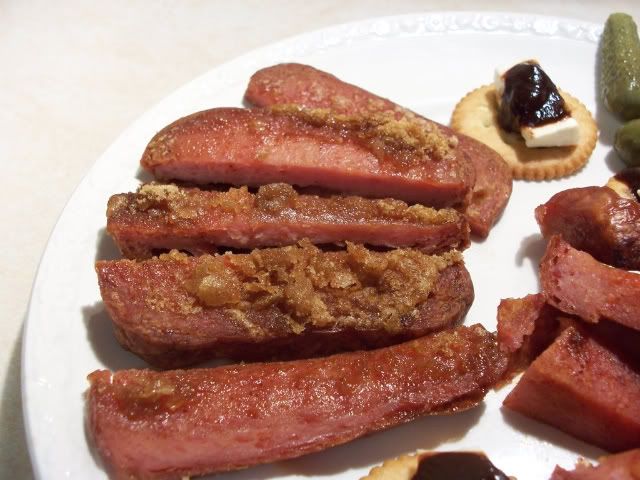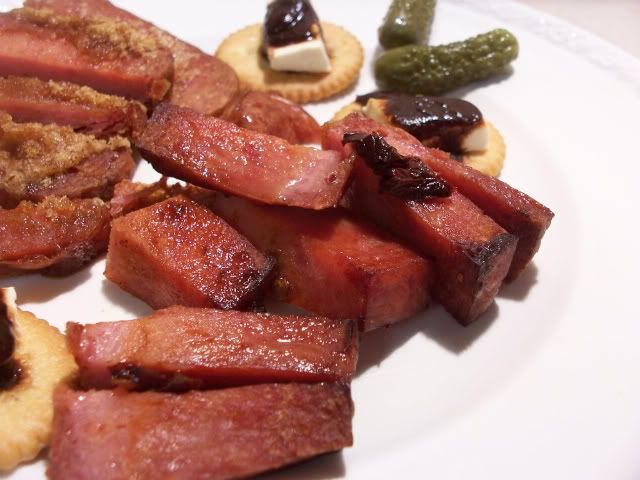 They were both kind of tasty and I plan on making them again.
Thanks for checking out my Spam smoke. :)