Ok so I couldn't make it to the farm where my smoker is so I set this up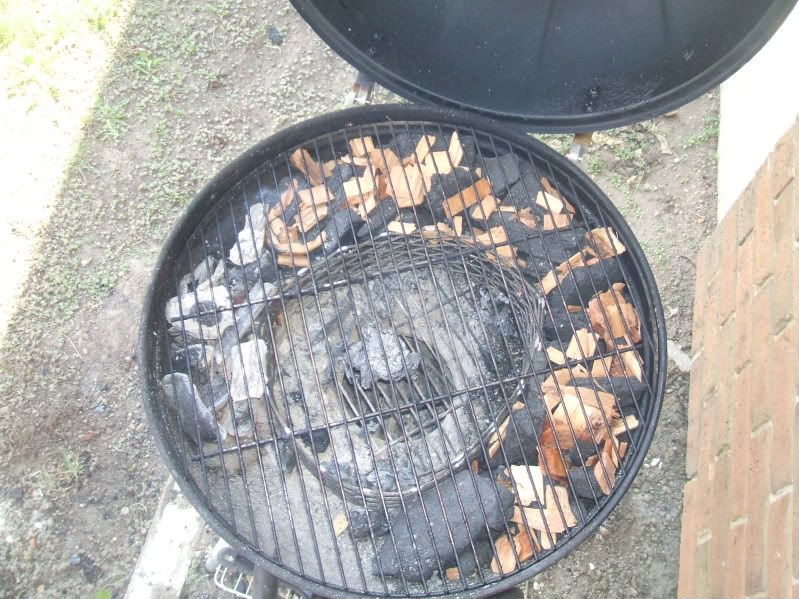 Had to set my set temp high to stop the darn thing from beeping at me till I got the temp right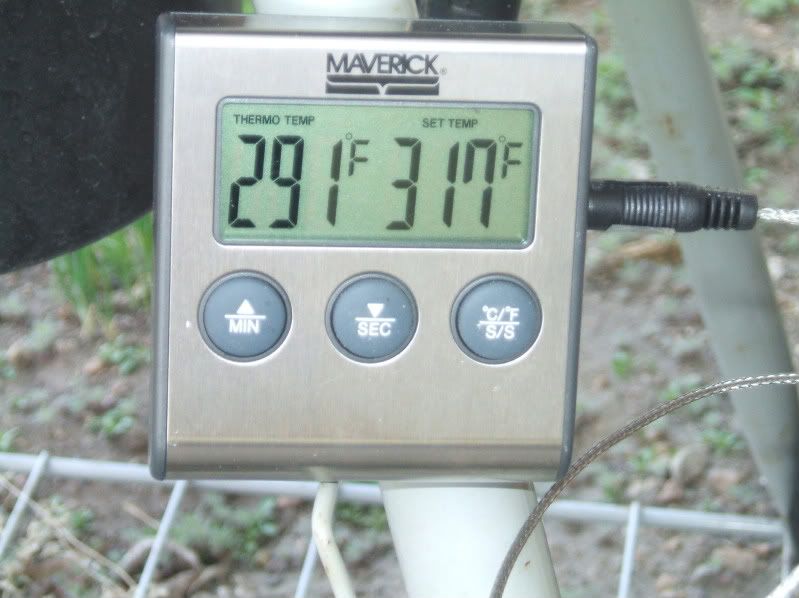 I had to prop it open to lower the temp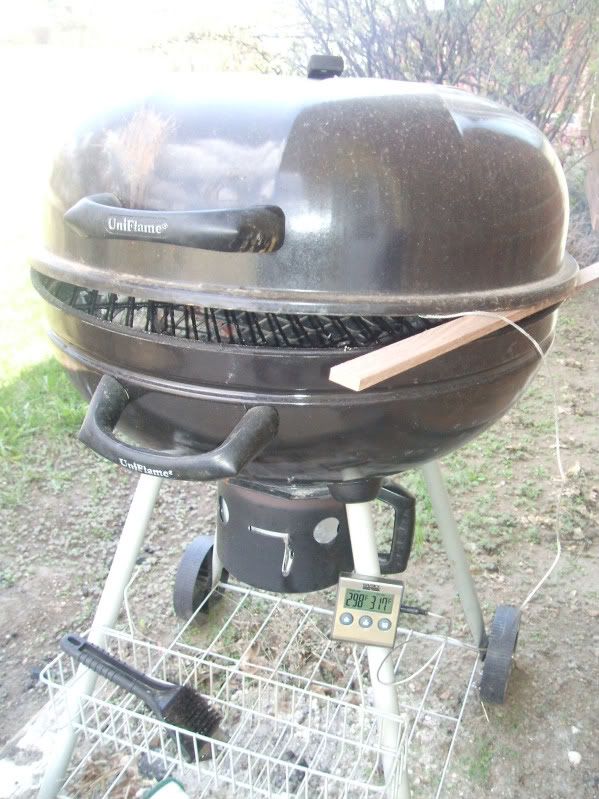 I injected these with a concoction the wife made up mmmmmmmmmm.... They where left in the fridge over night.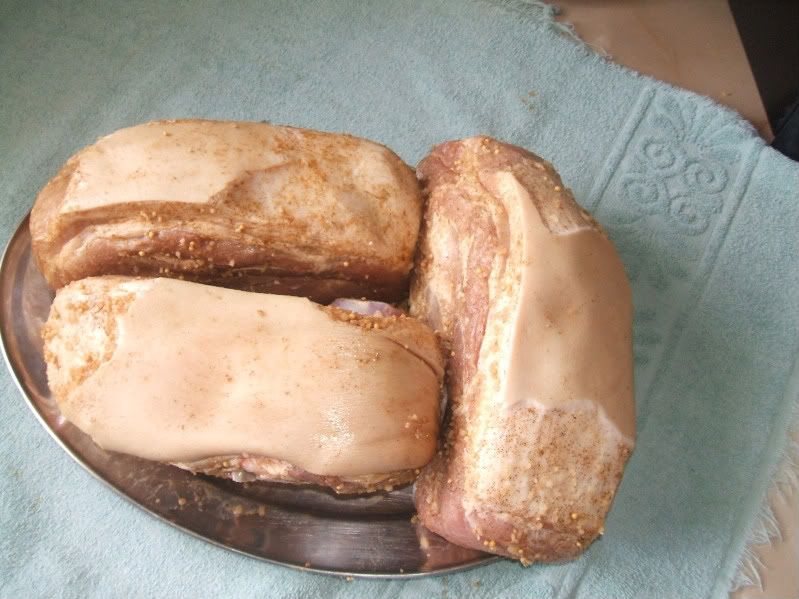 I had to turn the grill to keep the meat from being directly over the coals. This is about 3 hours in.
Pulling the pork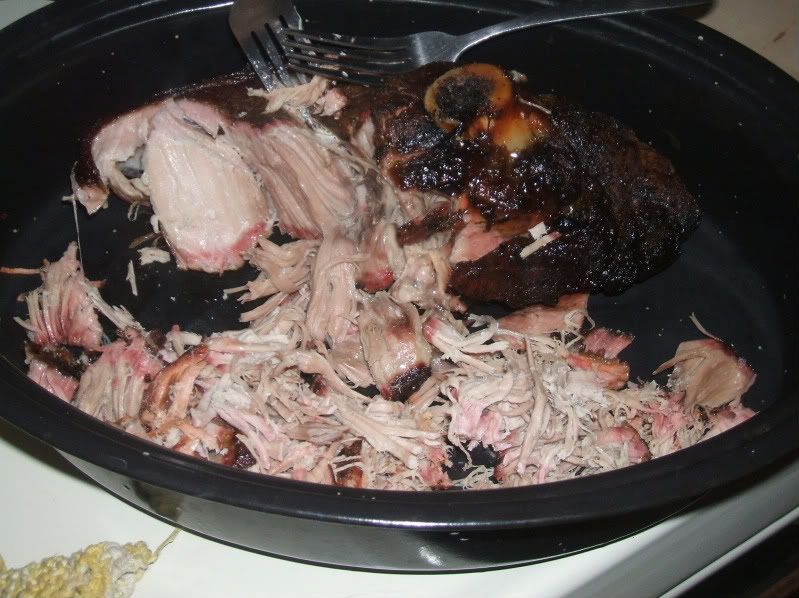 Added the finishing sauce and it was mouth watering. It was the first thing gone lol. Sevred on cheep white buns.