Well, a fair amount a thinin, some good infermation from here an some other sites, some hard work an alotta nuts an bolts, here be the newest addition ta Hillbilly Vittles smokin aresenal.
The old girl is painted with very hight temp ceramic paint an clear coat. I'll put tagether a list a materials an the final price when I get it added up. Not cheap, but thin it was worth every nickel.
Still gotta make up the sign plate yet.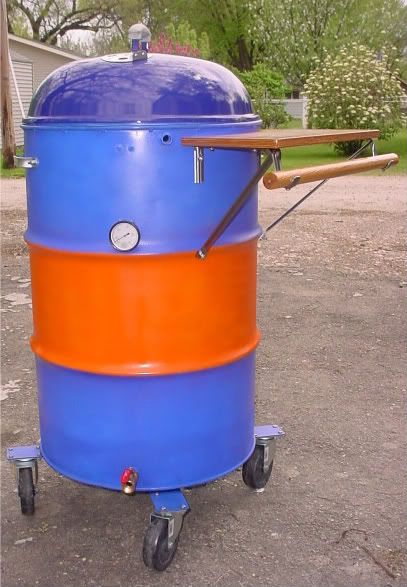 Trident 1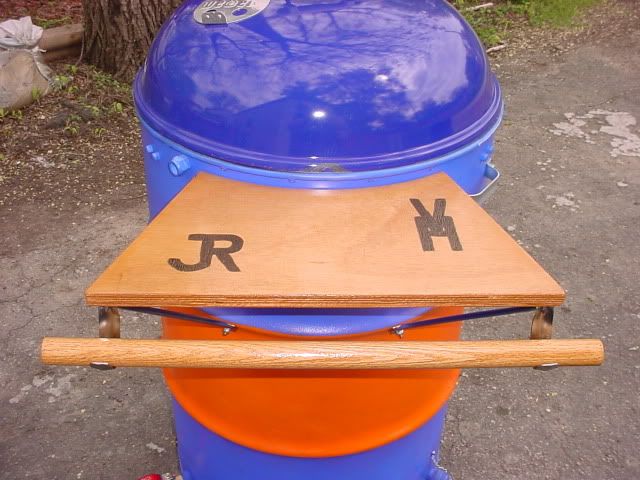 Shelf an push/towel/utensil bar
Rack U bolts an lid lip I added
Next weekend I'll make up the charcoal basket an ash pan, a good break in burn an were gonna smoke sumtin on it!