i smoked some nice meaty beef shortribs today.
did the mustard slather and some home made rub, brown sugar,paprika main ingredients.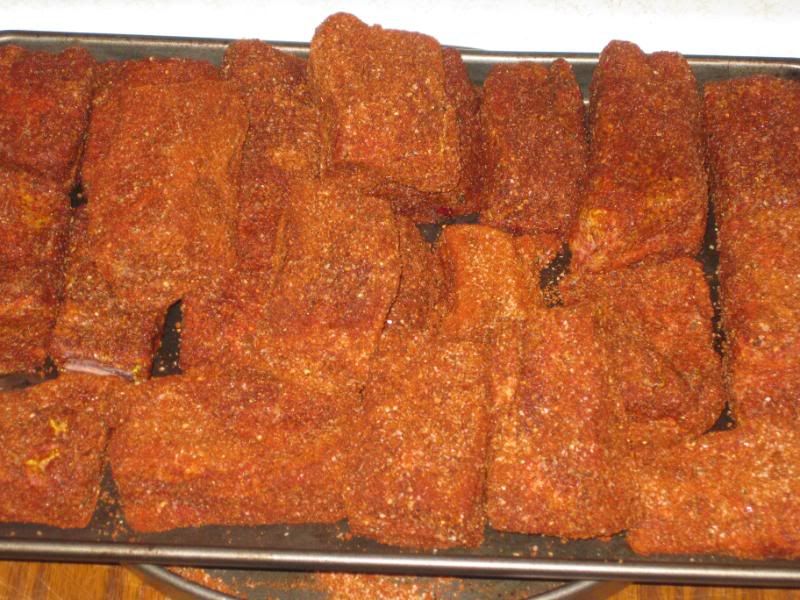 smoked over cherry at 250.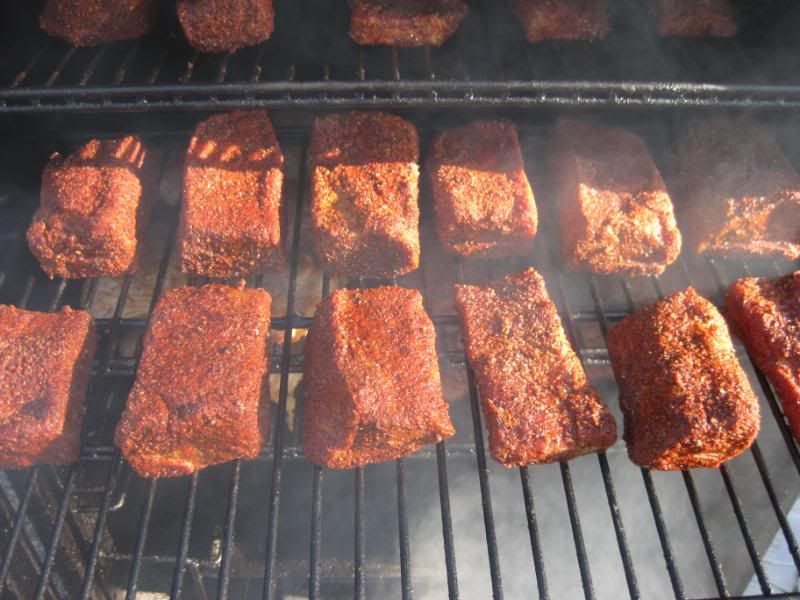 after 3 hours, put in alum pans and added apple juice to bottom of pans and covered with alum foil, back in smoker for another hour. the meat was pretty much almost done with great pulback and was pretty tender. brushed some sauce on and back on racks for half hour. heres what they looked like finished.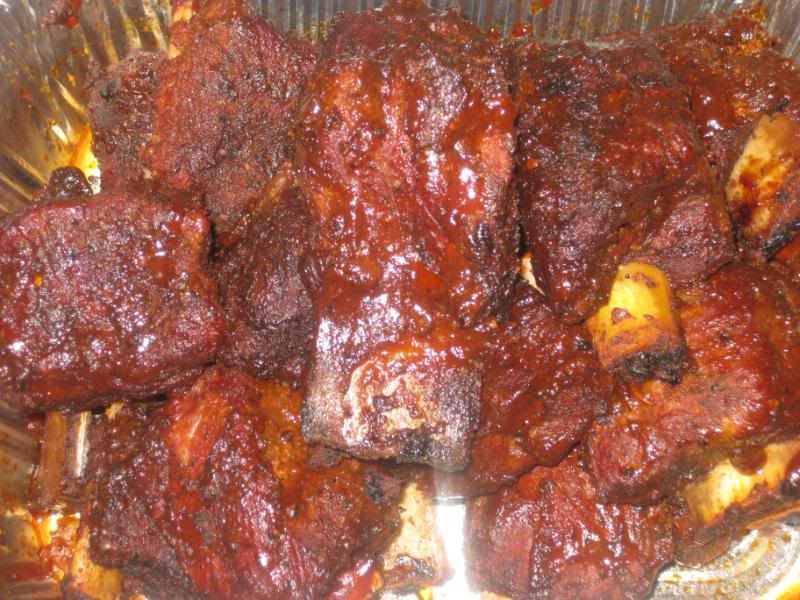 plated along with some chix thighs i did today and som brussel sprouts.
considering the amount of meat to bone ratio, i really dont know if i will ever do back ribs again. the short ribs were just as tastey!!!
thks for cking my pics