I saved the football knockout from the SFB and cut two pieces one off each ends. Drilled in holes, put it on the grass and banged it with a hammer to get a decent curce to match the inside of the grill. Then I painted with high temp spray paint. I think it came out kinda nice. The metal was harder to cut than I thought it would. I was using a jig saw at first, then went and got the sawzall.
Was easier to cut, but still tough. Good thing my 14 year old son helped me! :)
Piece that went on the inside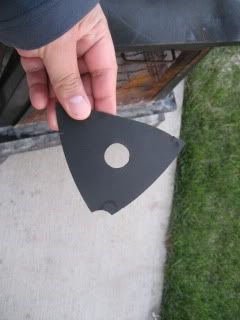 Piece that went on the outside
Chargriller stock thermometer removed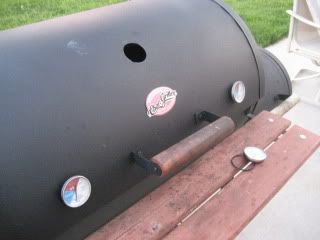 3" Ebay thermometer that i'm installing. Too bad it's not adjustable! :(
Finished!