Well wasn't a huge gig an was done on a shoestring, but everbody enjoyed the food!
The "Chief Cook an Bottle Washer"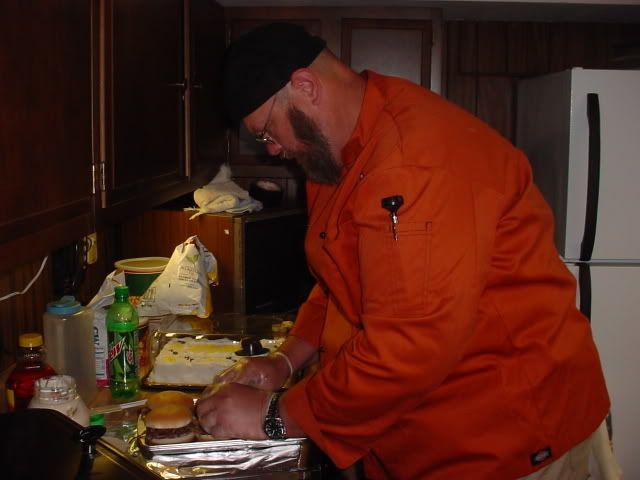 Puttin some pulled brisket sammies tagether.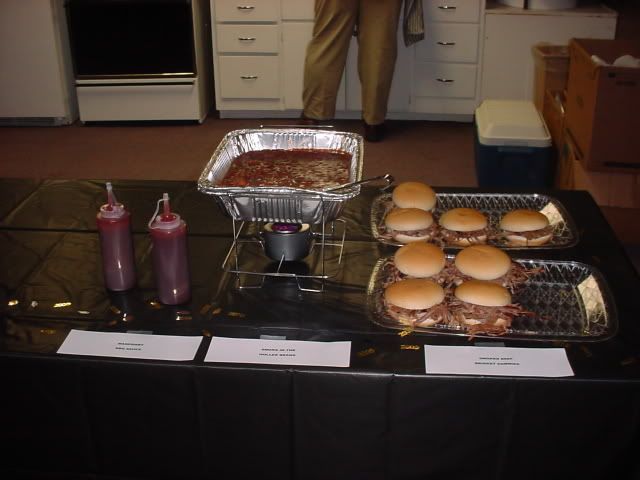 Our end a the chow line.
Was alotta work fer not alotta pay, but got us some good exposure an the folks enjoyed the vittles!