Since I didn't have a completely detailed photo account of my first smoke since I was learning and running around and since I was kind of just throwing things on I figured I would just lump this into one post as opposed to 5 or so different threads.
So the menu was 2 slabs of beef ribs, 3 turkey legs, 2 boneless pork rib things, I forget what they were labeled exactly as, some ABT's, bacon wrapped pierogies and an Ellios pepperoni pizza.
I rubbed one slab of ribs with garlic salt and pepper and the other was just a spicy rub with a slightly sweet chipotle BBQ sauce. Boneless pork ribs had the same rub and one coated in the chipotle BBQ. Turkey legs were done in an apple brine and one in a curry brine but the flavors were nothing to brag about. ABT's were done with cream cheese, mexi-blend shredded cheese and some green onions, others were done with mexi-cheese and chili. Pierogies were wrapped with bacon and some of them had a chucnk of cheese under the bacon while others had onions. Finally the Ellios pizza was thawed out and thrown on towards the end of the smoke with not much smoke hitting it.
I used hickory for everything. Couldn't really tell you the temps since I just smoked and pulled everything when it felt right. I probed the pork and turkey legs as I was pulling them off just to make sure and they were perfect. I was sort of in a zen state I think.
Ok, now on with the show...
Everything on the grill...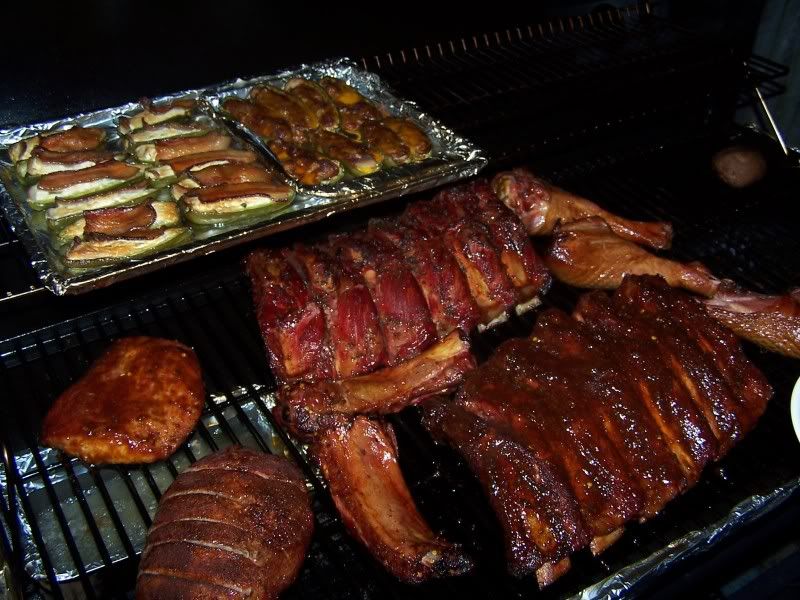 ABT's after they were on for about an hour-hour and a half, till the bacon was getting crisp. I used some water chestnuts to plug the top of the pepper so the innerds wouldn't drain out too bad.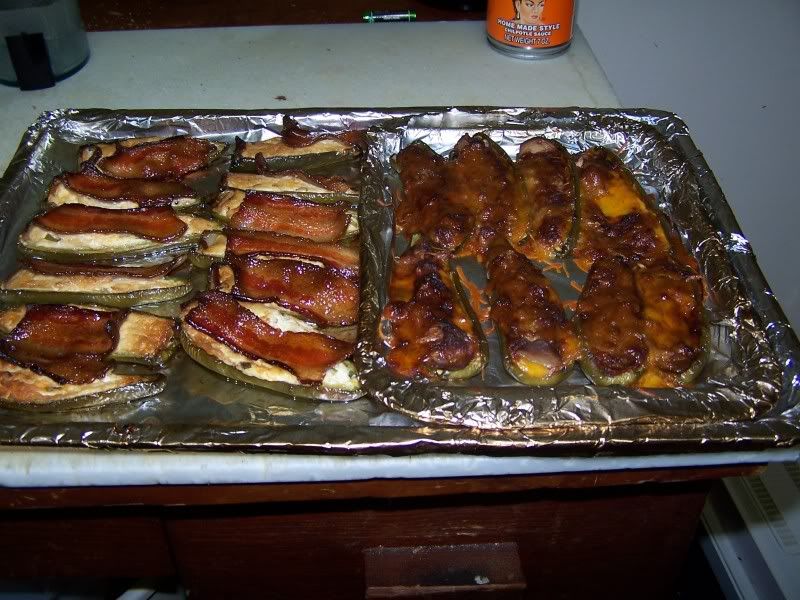 Next I pulled the turkey legs and boneless pork off, they were on for about 3-3 1/2 hours.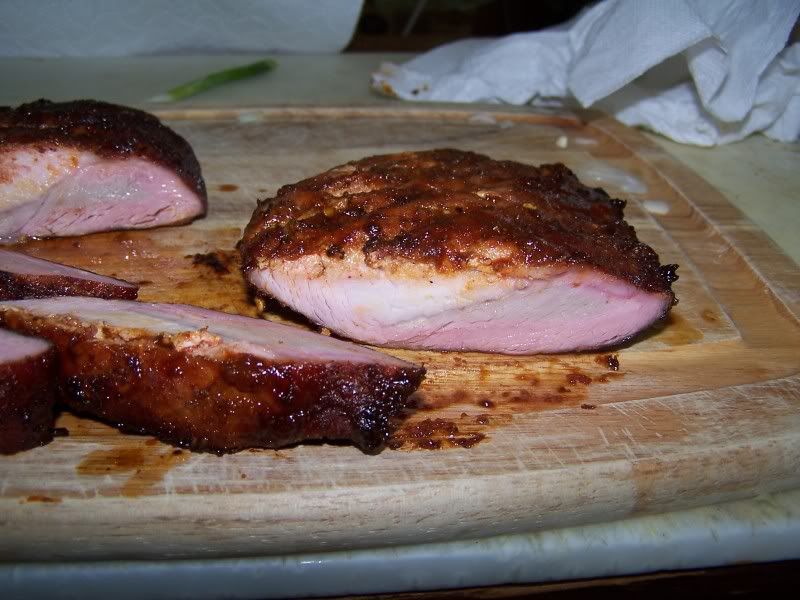 Bacon wrapped pierogies...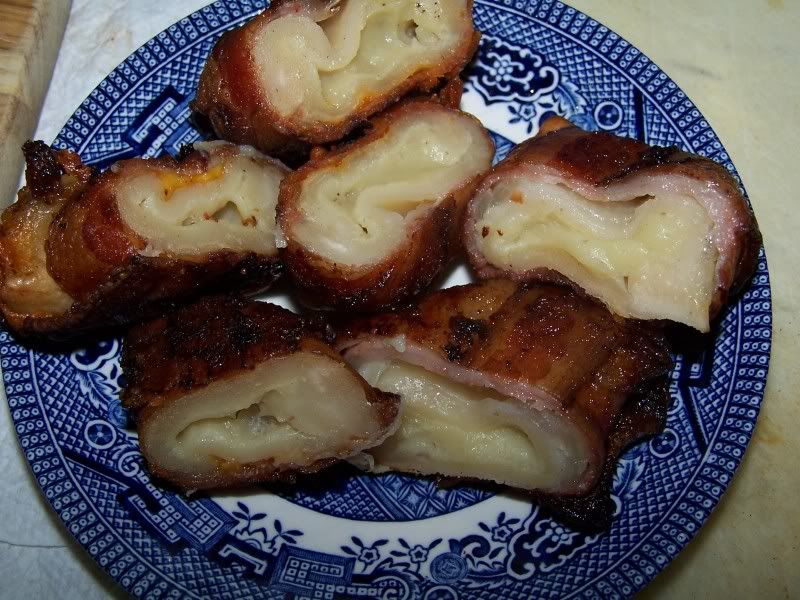 They were so good I did post them in a separate thread
http://www.smokingmeatforums.com/for...pierogi&page=2
The Ellios pizza...
It wasn't anything special but I wasn't expecting too much from it.
And finally the beef ribs...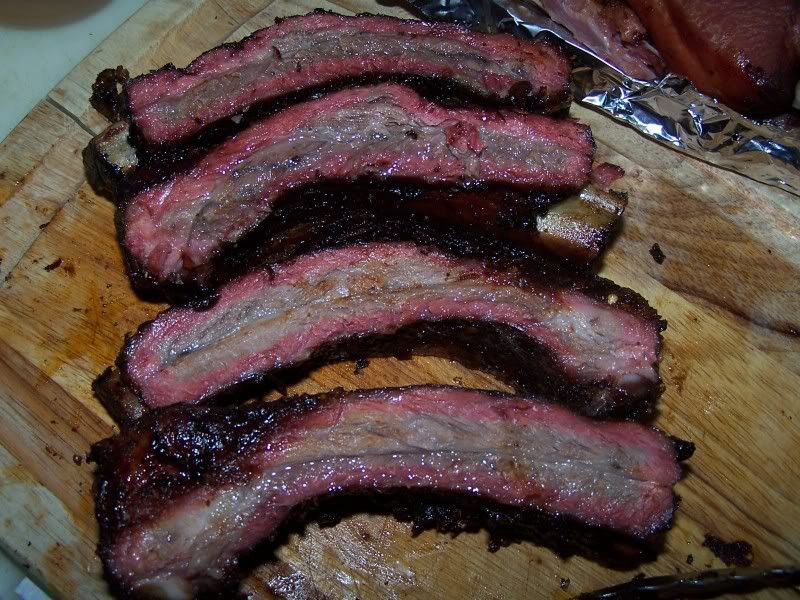 Everything turned out really good, smoke flavor was a little lighter than I would have liked but that is easily fixed next time.
Thanks for looking