Well,
Worked from home Tuesday, so I decided to smoke a stuffed pork loin. First, sliced it up into three thin layers.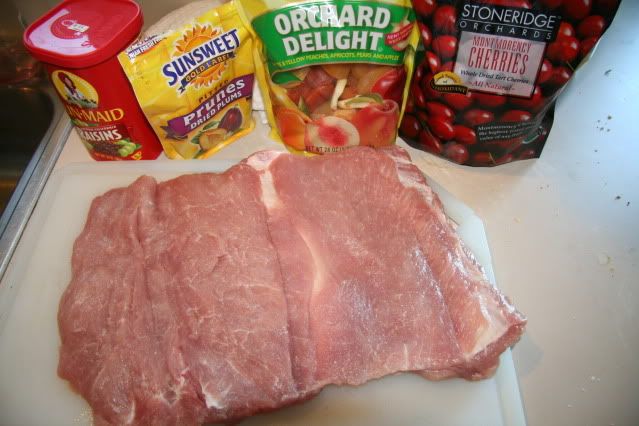 Then, put on the rub.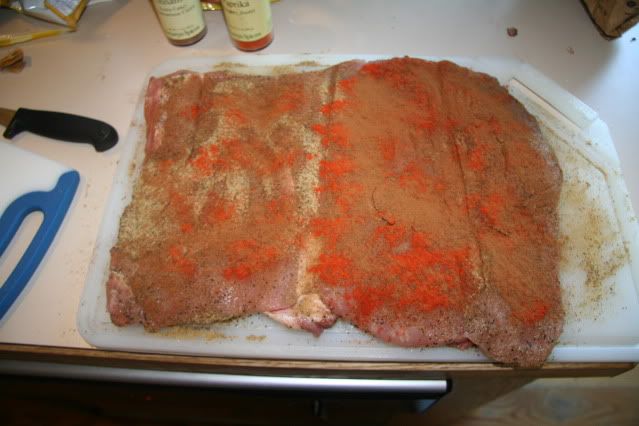 While the rub was sitting on the pork, I cooked up some fruit in some red wine. Dehydrated cherries, raisins, apples, pears and mangoes all diced up.
Then, most of the mixture went on the pork.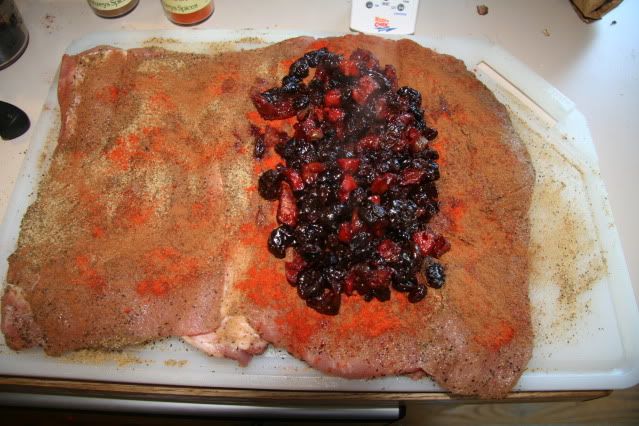 Now, time to roll and skewer!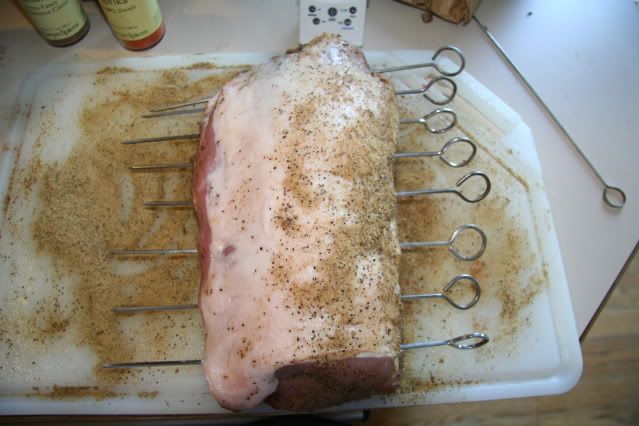 Then, it's into the smoker with some cherry and apple smoke.
The final product, plated.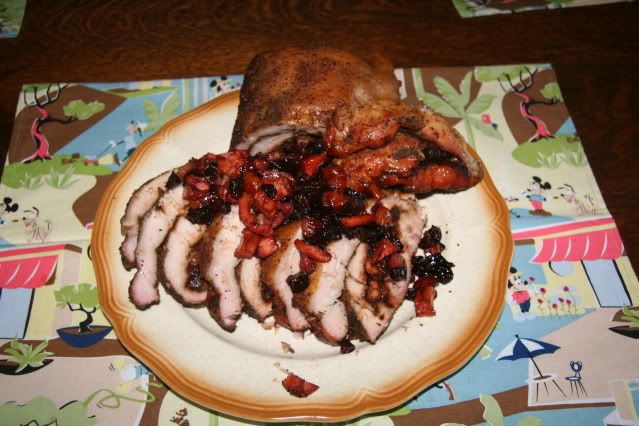 And, I also smoked some sweet potato fries. If they're not fried, but instead smoked, can you call them sweet potato smokes?