I tried to get my weed whacker started for 2 days to no avail. I cleaned the air filter and scraped the spark plug gap with a knife, looked good enough to get a spark, sprayed it with WD 4O and it looked good. Carol has a friend whose husband is handy and he said he would look at it. I dropped it off at his house and in 45 minutes he called me and said it runs fine. WTF? He said he cleaned the plug is all.
I asked if they like BBQ and of course he said yes. So tomorrow I will be picking it up with one of these.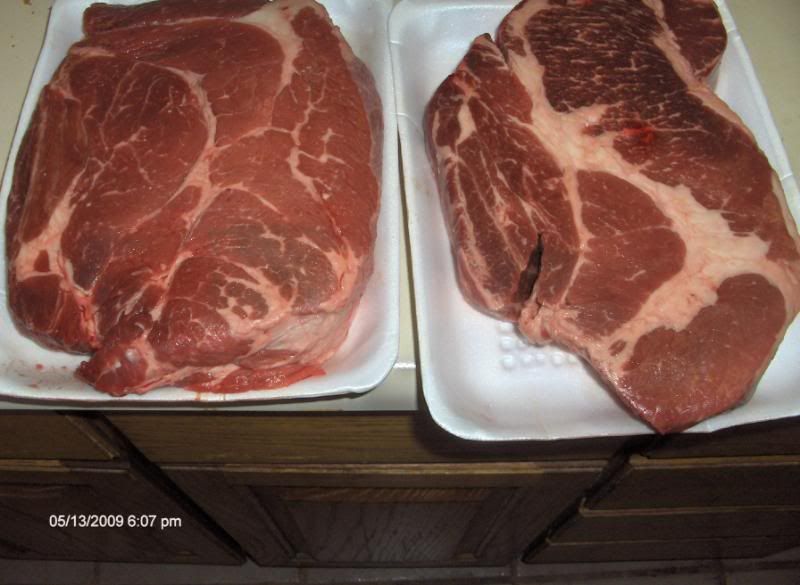 1.79 a pound here, nice.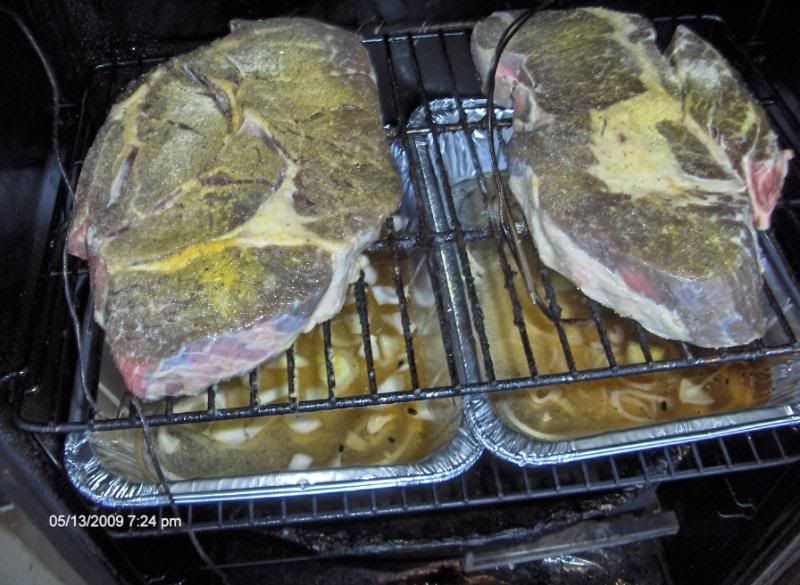 Rubbed with granulated garilc and lemon pepper. I got my drip pans with 2 1/2 cups of beef broth and some thinly sliced onions which wll be drained and frozen until the fat gets solid and added back to the beef in the AM.
I am using hickory and mesquite at 225 and looking for an internal of 165 or above and then foiling till the am and will pull and deliver.
Here they are at 150'.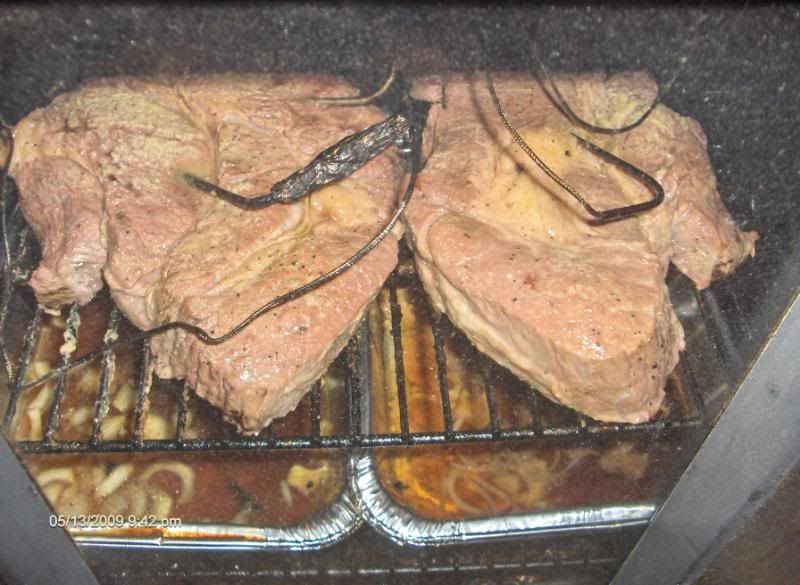 More to come.