Smoked a couple of chickens tonight. Brined them for 4 hrs in the following:
2 gallons water
2 cups kosher salt
1/3 cup Worchestershire sauce
4 tbs black pepper
1 tsp poultry seasoning
2 tbs crab boil
1 tbs marjoram
1 tbs basil
3 tbs cayenne
1 tbs ground oregano
After I pulled them out of the brine and rinsed, I put Barbados rub on one and left the other one 'plain'.
Smoked, using straight pecan, for approx 3 1/2 hrs at 250, and then when internal temp w/at 155 I cranked it to 300 to crisp up the skin (I love the shoe leather!). Pulled it at 165 and let it rest for 20 minutes. Here are some pics:
The Brine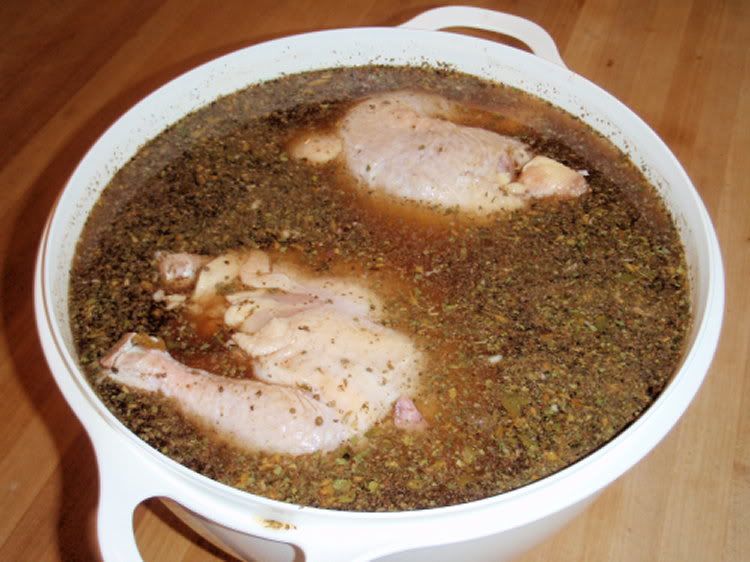 Post-brine w/one rubbed w/Barbados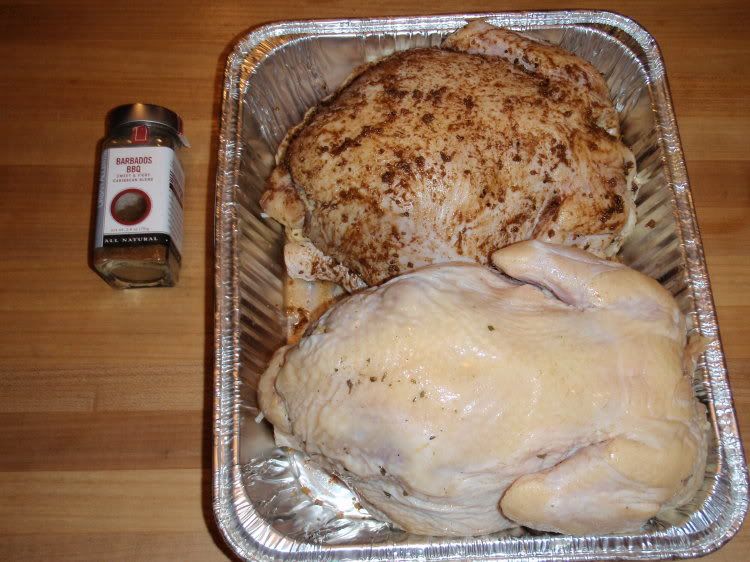 'The Rig' (if you can call it that . . . it ain't pretty but does the job) smokin' away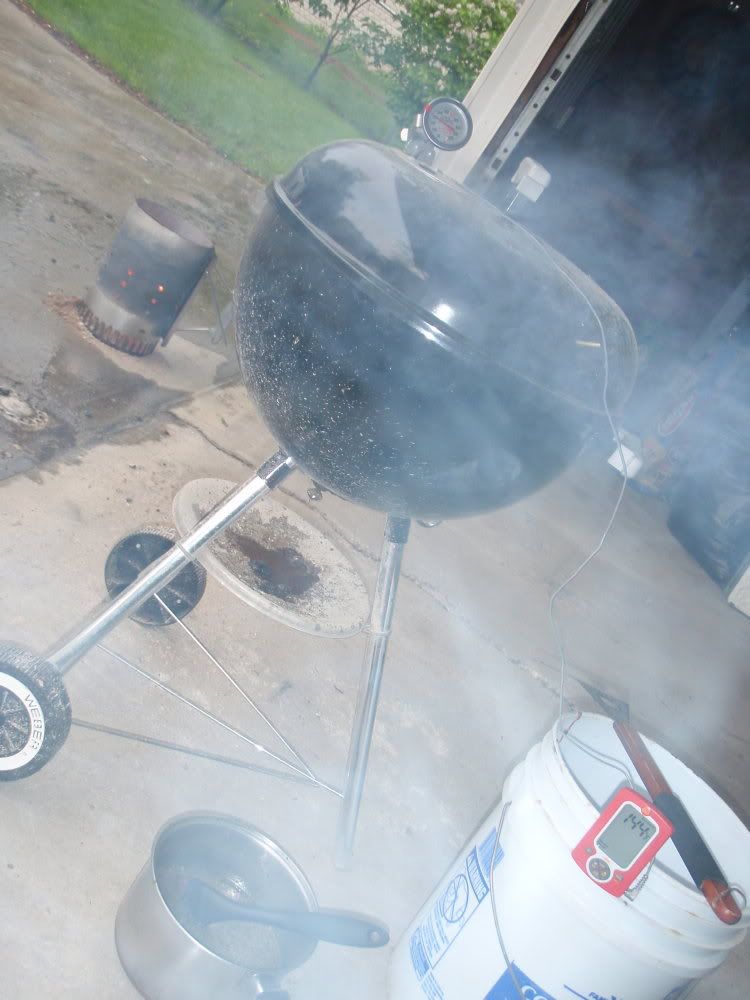 Almost 'Money'
Done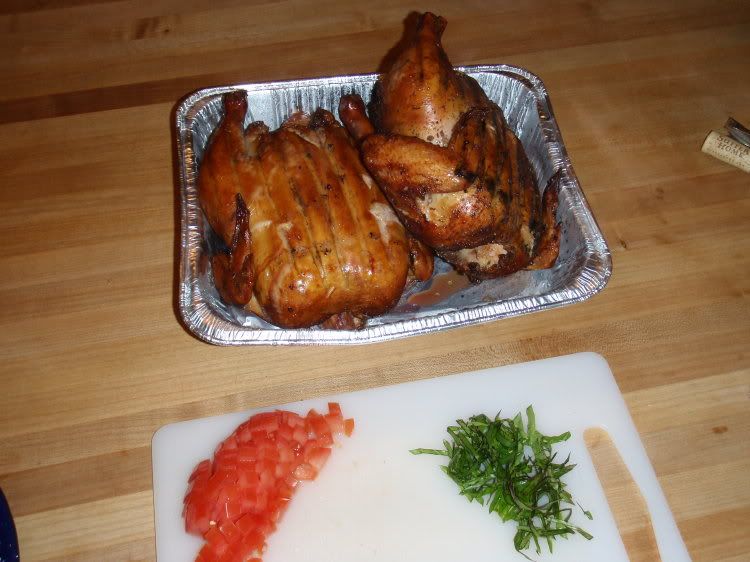 Then, as a way to finish'er up, my wife made a white wine cream sauce(with shallots, tomato, oyster mushrooms, fresh basil, and of course, smoked chicken) pasta. Yuuuuummmmmmm!!!!
Thanks for lookin'!!
Best,
Trout