Another new fattie for me. I thought an Italian sausage fattie filled with meatballs, spaghetti noodles and sauce, plus some parmesan cheese might be a good one. I also had ingredients for another pizza fattie, so I did that one at the same time. I used lump with some apple chunks to provide the smoke.
Spaghetti & meatball assembly: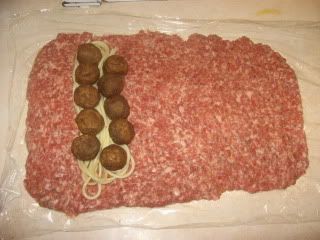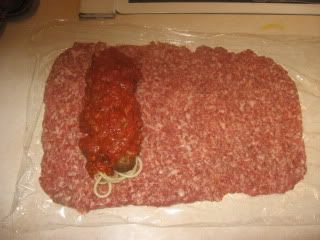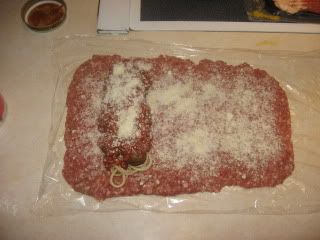 Just a basic pepperoni pizza fattie for the second one: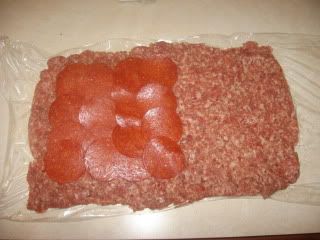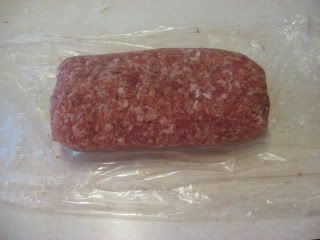 The pizza fattie got a bacon weave wrap: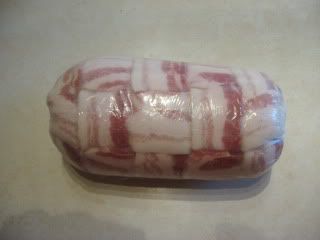 About an hour into the smoke at 230 degrees: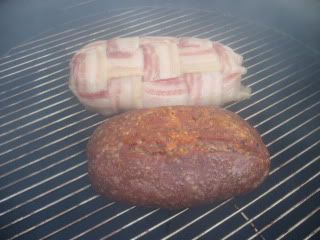 Finshed products after three hours: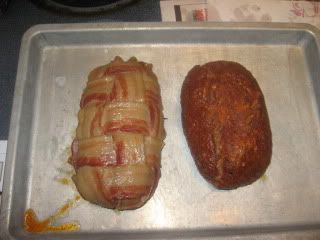 Sliced 'em in half to show the goods: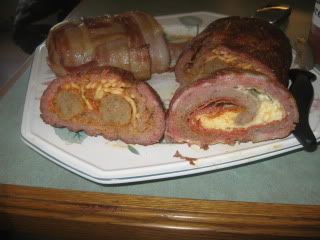 The spaghetti & meatball fattie was very good; I definitely would do another one, maybe with a little more spaghetti in it next time.